Learn The Nosh Philosh!
1 hour virtual event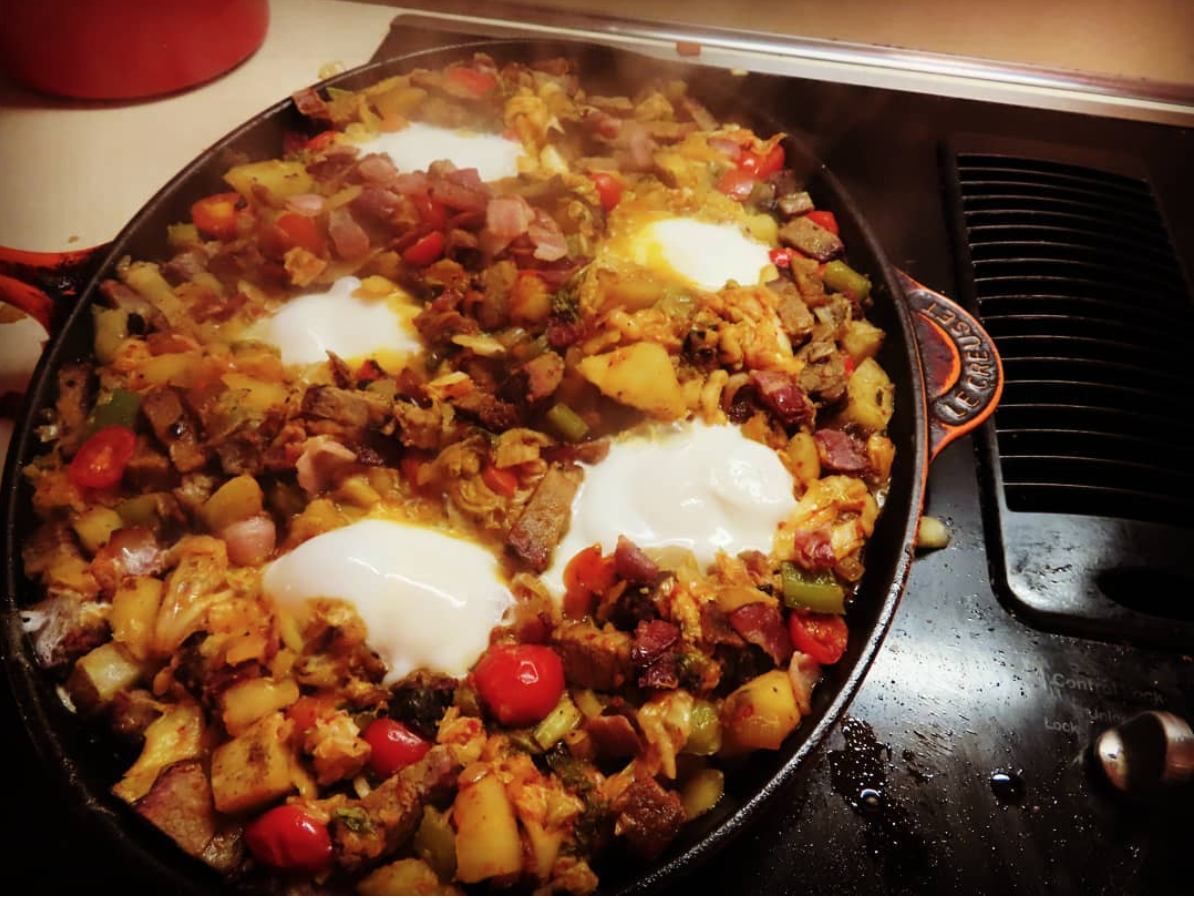 Event short description
Hosted by
Great American Nosh
The Nosh Philosh is simple: anyone can learn to cook. Learn to cook simply and fulfill the mission that is the Nosh Philosh tagline: Eat. Drink. Savor.
Price

$450 + $75 / person

Virtual event

Your host will provide a video conference link prior to the event

Group size

This event supports 15 - 100 participants.

Kit included

A kit to accompany the event will be delivered prior to the event date.
Book this event
$450 + $75 / person
Full details
How it works
Learn a repeatable system for cooking with low stress and low effort using three elements - a protein, a starch, and a vegetable. Pete will guide you to put a meal on the table in less than an hour.
At the start of the experience, your group will be invited to have a cocktail together, relax, and get acquainted. Pete will then present the menu, meal formulation, and timing.
Kit contents & instructions
Participants will be shipped a kit of ingredients for one component of the meal, and will also receive a list in advance of all other ingredients needed.
Pete will also send two wine recommendations to pair with your meal.
Things you'll need
Items from the list of ingredients provided on the Event Homepage
A laptop or a screen with the ability to log into Zoom. For this event, we recommend a desktop or laptop for the best experience.
How to join
After you book you will receive an email with a meeting link that you can share with your team
The host is also able to use a video link provided by you, and supports the following platforms:
Other thing you will need to join
Link to this event, provided after purchase
Internet connected device, tablets and phones are supported.
Internet connection
Your host
Great American Nosh
Pete Bendoris is a self-taught and accomplished home cook, as well as a beer and wine enthusiast. Pete's humble culinary origins were far from gourmet. His mom's horrible meatloaf with canned peas and his dad's love of crappy beer compelled Pete to forge his own culinary path. As he grew into an adult, he first focused on making great tasting, simple home cooked meals, and later began to pair them with low cost, great tasting wines.
After Pete's full-time 27-year banking career was cut short by the COVID-19 economic slowdown, he created Great American Nosh in the spring of 2020. Besides cooking, Pete is an avid gardener, homebrewer, cider maker and fledgling charcuterier. With no perfectionist ideals (or even a fancy kitchen) Pete's genuine approach to low-stress cooking and wine pairing can work for everyone.