2022 is shaping up to be another dynamic year in the event planning industry as companies around the world continue to manage the impacts of the COVID-19 pandemic. Many events are being offered as virtual or hybrid events, while some companies are once again holding in-person events with COVID-19 precautions or for smaller groups. Several major trends have emerged, including improved analytics and simulive presentations. Companies of all sizes must now create a marketing and event strategy that captures the most attendance and engagement while remaining within budget and maintaining health and safety for attendees. Fortunately, today's virtual and hybrid events offer many opportunities for collaboration among event planners, businesses, and attendees.
We surveyed 500 human resources professionals on the Pollfish platform to find out what they're planning for 2022. More than half (53%) of respondents said they're planning to replace one or more team-building events that would typically be in-person events with virtual events in 2022. However, 58.8% of respondents said they're more likely to organize in-person corporate events in 2022 than they were in 2021. Among the types of corporate events the human resources professionals surveyed are most likely to organize in 2022:
47.6% is likely to organize outdoor in-person events.
41.8% is likely to organize virtual events.
41.0% is likely to organize indoor in-person events.
32.2% is likely to organize virtual reality events.
Many human resources professionals are working with a limited event budget for 2022, with 27.8% of respondents reporting an estimated budget of $1 to $1,000. More than one-quarter (26.2%) have a budget of $1,000 to $10,000. Eighteen percent (18.0%) has a budget of $10,000 to $100,000, 14.2% are working with budgets between $100,000 and $500,000, and a lucky 13.8% are working with budgets of $500,000 or more.
We also asked what types of team-building activities they're most likely to organize in the coming year, and games are the most common response (36.8%), followed by trivia (31.2%), and events focused on creating, such as planting, DIY, baking, and arts and crafts (29.4%). Other types of team-building activities human resources professionals are likely to organize for 2022 include:
Entertainment: 29.0%
Wellness: 29.0%
Scavenger hunts: 27.2%
Cooking: 26.8%
Cocktails: 26.2%
Tastings: 25.4%
Escape games: 24.2%
Wine tastings: 23.8%
Paint parties: 23.8%

So what do we do with all this information? We've compiled a list of 101 event statistics from leading event planning and management sources across industries. We've then broken down these stats into 10 categories, including everything from audience engagement to event technology, so you can quickly find the information most relevant to your needs. These statistics provide valuable insights into the current state of event management, trends, and more that you can use to inform your event planning strategy and improve the quality of your events.

B2B event statistics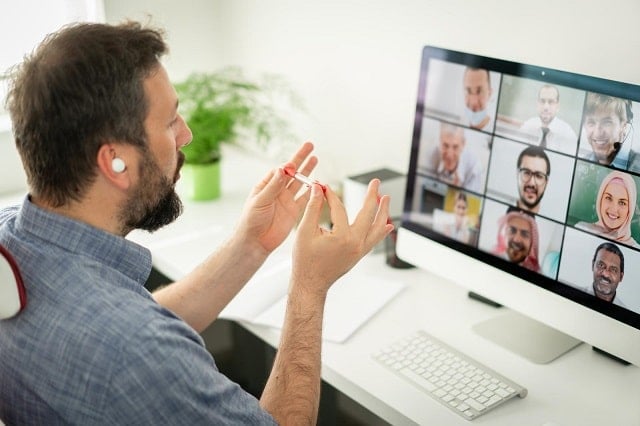 1. 68% of B2B marketers identify virtual events as the most effective lead generator. Events have always been an excellent marketing tool for attracting a relevant audience. The marketers polled in a recent Marketing Charts survey selected virtual events as the primary method of generating qualified leads to enter a marketing funnel. Other high-priority tactics include webinars, lead-nurturing campaigns, and case studies.
2. Most B2B marketers focus on customer engagement. To attract and engage potential audience members, B2B marketers are using a combination of hybrid and in-person events. In a recent industry report from On24, more than half of the B2B event marketers polled identified customer engagement as the top priority. Today's event landscape requires a delicate balance of in-person, virtual, and hybrid experiences.
3. The sponsorship segment is expected to have the highest growth rate in the B2B event industry. Over the next five years, the sponsorship segment is expected to maintain a compound annual growth rate (CAGR) of 12.1%, slightly ahead of the average 11.2% for the overall B2B event industry. Since sponsorship is already the leading contributor of revenue for many B2B marketers, this will be an important area to focus more time, effort, and budget in the coming years.
4. 58% of B2B companies use dedicated event-hosting software for online events. Event software is optimized for event management and is a preferred solution for B2B marketers hosting online events. An event program contains important features, like attendee registration, event scheduling, and ticketing services. Many event-hosting platforms also have a robust online presence with an existing audience, making it easy for people to locate and interact with your event listing.
5. 70% of B2B marketers now hold at least 20 virtual events each year. At the start of the pandemic in early 2020, B2B marketers had been holding an increasing number of virtual events. Upward of one-fifth (21%) of respondents reported holding more than 30 virtual events each year. While most virtual events still require a great deal of event-planning effort, they often cost less to host and repeat over time.
6. Nearly half of all future B2B events in the U.K. will be completely virtual. Recent data compiled by LinkedIn showed 45% of events planned for 2021 in the United Kingdom were structured as completely virtual experiences. The information also suggests this trend is likely to continue with many companies opting to host virtual or hybrid events. This shift is taking place throughout the world with many organizers being excited by the larger global reach these events can have as attendees are able to attend remotely from anywhere in the world.
7. The event website is the most important platform for event registration. Data compiled by Statista shows 80% of B2B marketers use an event or company website as the main portal for managing attendee registrations. Other platforms, like social media, are also helpful, but many event planners rely upon the customization options and ease of use that a website provides. Website links can also be easily shared in marketing announcements and among registrants, making it easy for prospective attendees to locate important information.
8. 91% of B2B professionals choose webinars as their preferred content style. The majority of B2B employees who were polled prefer to learn about new industry trends and skills by attending webinars. Webinars are easy to access and provide real-time access to live presenters with many segments also available as recordings after the event. Webinars can also be structured for active learning, requiring engagement from participants through Q&As, live chat, and other interactions.
9. B2B marketers reported cost savings of 97% for virtual events as compared to in-person events. It makes sense that a virtual event would be significantly cheaper to hold than an in-person gathering. But Ledger Bennett reports an average cost savings of 97% for virtual versus in-person B2B events across its clients. As companies create and manage their B2B event budgets in the coming years, this will certainly be a hard statistic to ignore.
10. 74% of B2B event organizers don't see a positive ROI until 6 months after an online event. This figure represents both the challenge and opportunity of running online B2B events. A single online event may not be as profitable from the start but can generate revenue over time as people access event recordings and interact with the website. So, an online event can continue to provide value but may take time to achieve a strong ROI.
Event audience engagement statistics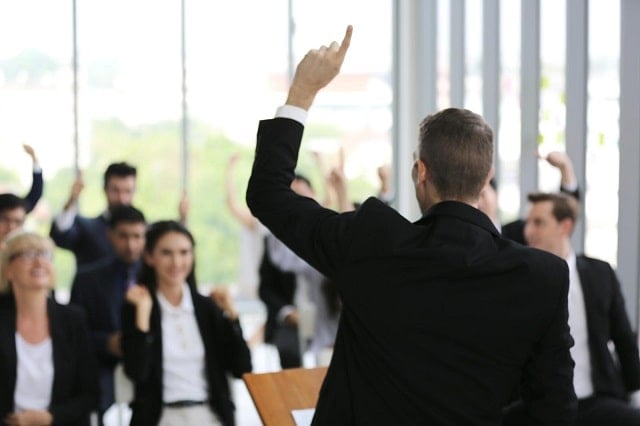 11. 60% of marketers identify events as most often used for face-to-face customer meetings. Face time with customers has been a challenging prospect these last couple of years during the pandemic. Yet marketers realize the value of these interactions and still place a high priority on face-to-face meetings. We are likely to see a continued focus on in-person events over time as social-distancing protocols evolve and we emerge from our respective homes.
12. 80% of event marketers now provide a more immersive experience than they did previously. The move to virtual events has not only shaken up how we interact, but also required marketers to rethink their approach to event design. Many traditional event practices have been completely rewritten and replaced with more purposeful experiences. This has both helped increase engagement and improved the overall quality of events.
13. 65% of event planners have not yet been involved in organizing a virtual event. This statistic highlights the fact that a very different skill set is required for planning virtual versus in-person events. We will certainly see this shift in the coming years as more planners transition to virtual or hybrid events. There are also many new online tools and resources available that can assist event planning teams in setting up virtual event spaces.
14. 67.7% of event organizers have difficulty maintaining strong virtual event engagement. A virtual event-hosting platform can certainly provide flexibility, but it can be very difficult to engage the attention of individual attendees. Many organizers have realized that providing opportunities for virtual networking has helped, but there are still many challenges ahead. Virtual event strategies that increase engagement are likely to be a major priority for most companies investing time and effort in this space.
15. 80% of virtual event registrations are provided for free. Given the relatively low costs of holding virtual events, it should be no surprise many organizers are choosing to provide free registrations to attendees. Doing so has given companies the ability to capture virtual event attendees on their email lists with future opportunities for upselling to hybrid or in-person events. Many businesses are also focusing their efforts on other forms of event monetization, such as sponsorships, and keeping registrations free to capture the largest possible audience.
16. 54% of event organizers are devoting more effort to attendee experience than logistics. This statistic represents the importance of audience experience and engagement. Other planning activities, like logistics, are certainly important, but a poor experience could negatively impact the entire event. If an attendee has a poor experience, they will be much less likely to register for future events.
17. Q&A sessions and attendee discussions are the most popular engagement tools used during virtual events. It's logical that virtual event activities that directly solicit the participation of attendees are useful. The data presented in this report from WildApricot, however, takes the concept one step further. While Q&As and discussions were highlighted as the most popular, live hangout sessions were actually the most effective form of virtual event engagement.
18. 90% of virtual event marketers use surveys to gauge audience satisfaction. It's nearly impossible to have genuine audience engagement without a deep understanding of customer satisfaction and experience. Today's online events are media-rich and often contain dozens of different sessions presented to a wide audience. This statistic shows most virtual event organizers recognize the value of audience feedback for improving the quality of future offerings.
Event budget and ROI statistics
19. The media and advertising industry saw the greatest reduction in marketing budgets during the pandemic. Traditional advertising strategies and budgets were drastically impacted by the pandemic. In addition to a massive reduction in customers for travel and leisure products, many people found themselves spending much more time at home. Companies that were previously extremely conservative are now exploring new ways of engaging with event audiences.
20. The average business allocates 10% to 20% of its annual marketing budget to virtual events. At nearly a fifth of the total budget amount, virtual events represent a significant expense for most companies. To ensure that a reasonable ROI is obtained, many business leaders are also exploring additional virtual event revenue streams. While the cost of virtual events remains reasonable, it's still important to ensure the money spent on these events is worth it.
21. 83.7% of event planners expected 2021 budgets to be impacted by COVID-19. Event budgets for the past year were impacted in several ways because of the pandemic. Many organizers also struggled to decide whether to schedule in-person, remote, or hybrid events in advance. This trend will certainly remain a challenge in 2022 and beyond as businesses continue to learn and adapt.
22. 82% of event planners identify budget as the number-one concern. Corporate event planners have a lot to think about, but it's always crucial to work within the planned budget. The fact that most event planners are worried about budgets is a clear sign companies are being stretched to adapt to the new work environment. It's likely that budget will continue to be an important concern for the next several years as we learn more about the long-term impacts on workplaces and event management.
23. 21% of companies increased event budgets during the pandemic. While this statistic represents a minority of businesses, it's interesting to note a sizeable number of companies are choosing events as an area of growth. In some ways, events represent a good opportunity for people to connect, and allocating more funds has the potential to capitalize on a potentially larger audience. It remains to be seen how effective these strategies have been, but we'll likely see more data on this over the coming year.
24. The virtual conference cost per attendee is typically between $500 to $1,500, depending on event size. Virtual events can require a great deal of effort and expense to secure speakers, sponsorships, and online event hosting. Event size is a major factor that influences the cost to host attendees, and cost per attendee is a valuable metric for teams to monitor. Offsetting these costs with direct and indirect revenue opportunities is vital to achieving a good ROI for your virtual events.
25. One-third of organizations spend greater than 20% of their event budget on sponsorships. Event sponsorships are one way for companies to demonstrate credibility and build brand awareness. With many virtual events having a lower cost than in-person conferences, companies have increased their budgets to secure more sponsorship opportunities. Both event planners and corporate sponsors can benefit from an increase in virtual events across the world.
26. The average cost of attendance for a virtual event at the start of the pandemic was $254. In early 2020, the average cost to attend a virtual event was $254, which later rose to $443 by the end of that year. This statistic shows the large range of prices seen in the market as organizers scrambled to modify event plans when the pandemic started. It's a clear indicator that event ticket costs may see more variation in the coming years.
27. The largest expense in a virtual event budget is the hosting platform. Hosting platforms are highly specialized applications that have been optimized for online events. Many of today's options now include powerful tools for managing registrations and sessions, along with the ability to collect and analyze attendee and event data. Since the hosting platform represents the largest virtual event expense, planners should conduct thorough research and choose carefully.
28. Approximately half of companies are spending at least 21% of event budgets on hosting events. In addition to securing sponsorship opportunities, companies are also allocating significant funds to hosting their own events. This gives them complete control over the event structure and theme. Company-hosted events are also excellent opportunities for presenting product and service offers directly to attendees.
29. 80% of marketers who use event software can prove a clear ROI. Event planning software not only makes it easy to organize an event, but can also be used to analyze data. Having relevant data before, during, and after each event makes it much easier to model your event expenses and anticipated revenue. Virtual events allow many data points to be tracked, giving marketing and planning teams deeper insights into conference performance.
30. The average cost for virtual event sponsorship is $8,456. Sponsorship packages vary in cost based on the benefits and audience access they provide. With virtual events, companies must decide how these online gatherings will assist their own marketing efforts. There is always a cost associated with event sponsorships, and businesses must find an efficient way to analyze and select from potentially hundreds of relevant virtual events that take place each year.
Event marketing and promotion statistics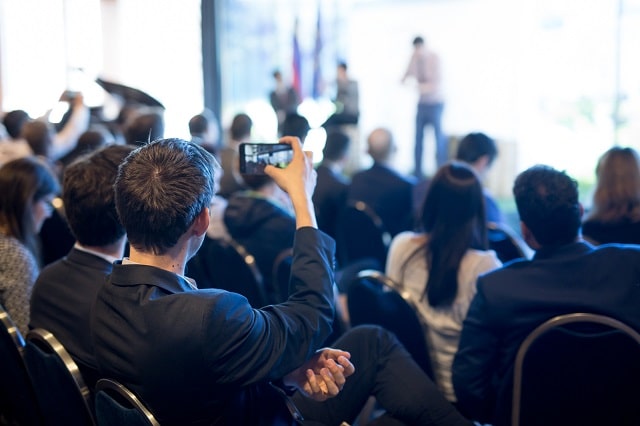 31. 65% of event marketers require more than six weeks to promote large virtual conferences. It can take significant time for marketers to prepare for large online conferences. This statistic highlights that more than six weeks can be needed to secure the desired number of registrations for a particular event. Many companies carefully plan these marketing activities given the importance of audience engagement.
32. Emails are the best way to capture registrations, according to 76% of marketers. An email list has long been a prominent way to communicate with an audience. This statistic makes that clear, and businesses everywhere are using email lists to encourage people to sign up for their virtual events. Emails are an excellent example of an older tool that is still enabling success for newer technologies, like webinars.
33. 70% of event organizers assemble a team of 2 to 15 people to prepare for a virtual event. The size of an event-organizing team can vary greatly depending upon the size of the planned event. While online platforms allow companies to engage hundreds to thousands of attendees simultaneously, it can take nearly the same amount of effort to prepare the sponsorships, speakers, and structure of the event. It's also important to review the strategy for each event and determine if your team has the resources to meet target objectives.
34. The average amount of virtual event no-shows is 35%. When marketers are planning campaigns for a virtual event, it's important to account for the expected number of no-shows. This statistic explains that just over one-third of registrants will not attend the actual conference. Event planners can establish target registrant numbers to account for this and ensure you receive the desired amount of actual traffic on the day of the event.
35. 83% of webinars include custom design elements. Webinars are great because they can be customized to display a company's unique brand. This is a great branding tool and makes it easier for organizers to copy and update elements from a previous event for future use. Companies worldwide are realizing the value of customizing visible elements, like icons, text, and graphics.
36. More than two-thirds of marketers (68%) are satisfied with their ability to measure the effectiveness of sponsorship objectives. While this statistic shows the progress that has been made with event data measurement, there is still room for improvement. Measuring a return for sponsorship placements has become more important as the number of opportunities has grown. More virtual events have been launched and given brands a greater range of audiences where their brand can be presented.
Event sponsorship statistics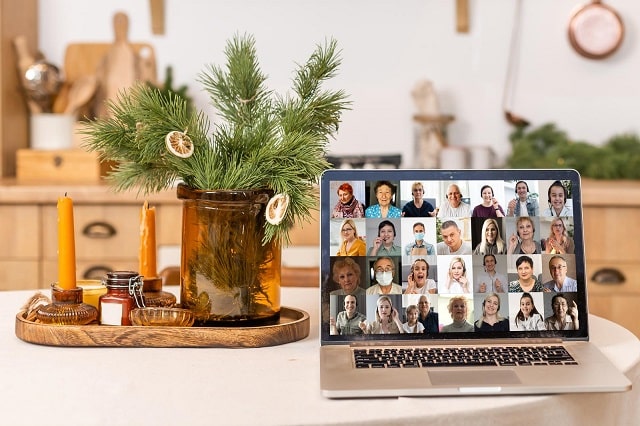 37. One-quarter of providers do not share analytics that measures sponsor ROI. This figure touches on the responsibilities between providers and sponsors, as well as the challenges of measuring sponsorship ROI. As more industry data is collected during the pandemic, the measurement of return on sponsorships is likely to evolve. We also expect to see more providers offering analytics services to sponsors.
38. 50.6% of professionals consider tools that connect attendees and sponsors to be critical to event success. Event sponsorship will have little value for a company if it doesn't help the organization connect with more potential customers. In addition to signs, banners, and other marketing materials, specific tools that connect sponsors with attendees are vital. We've seen some real progress with technology offerings since the pandemic began, and this will surely continue.
39. The global event sponsorship market is expected to grow to $710 million by 2028. This statistic really demonstrates that significant growth is underway in the events industry, even with all the disruption seen in recent years. Sponsorships make up roughly half of global events industry revenue and are a massive growth driver for both businesses and event organizers. Companies are also finding innovative new ways to maximize their ROI for individual virtual event sponsorships.
40. Sponsor profiles were the number-one feature from technology providers that supported virtual events in 2020. While the dynamics of virtual events are certainly changing as we enter 2022, profiles are still one of the most important tools for sponsors or exhibitors. Many conference attendees desire to learn about the latest offerings from other companies, and a profile helps a company clearly communicate its information. Additional features provided to sponsors during virtual events include analytics and digital company banners.
41. Event marketers rated the relative value of their virtual event sponsorships at 6.5 (on a scale from 1 to 10). A number of 6.5, based on a 1-to-10 scale, demonstrates marketers see a very reasonable amount of value from virtual event sponsorships. This may be due to several factors, such as the relatively lower cost versus in-person event sponsorships, along with the ability to reach a larger audience with a single event. Many businesses can also leverage their digital marketing tools across many virtual events simultaneously without a need to publish or reprint physical materials.
Event technology statistics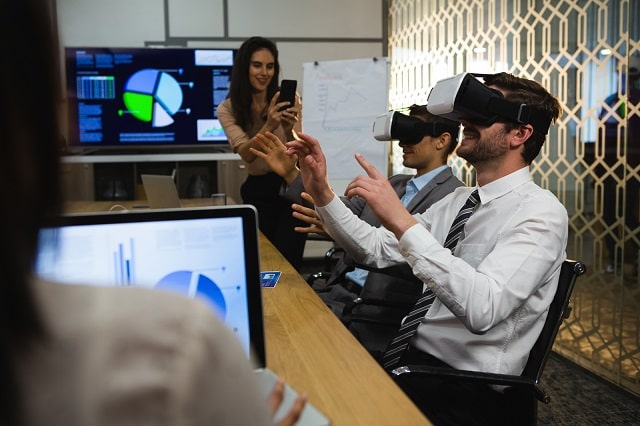 42. 73.6% of event planners have developed new technology skills since the start of the pandemic. This is encouraging news that technology tools have become more accessible and event planners are successfully incorporating them into their workflows. As we see a transition to hybrid events in the coming years, technology will continue to play a major role. It will benefit most event professionals to keep an eye on this space and continue to learn about innovations and new products and services that may become available in the near future.
43. 51.5% of event planners identify matching live engagement as the largest virtual event technology barrier. Live engagement is a prominent challenge for virtual event organizers, and while technology can support these efforts, there are still many gaps. Virtual event platforms allow for some communication using virtual hand-raising, real-time chat, and other tools. But many companies still struggle to sync real-time engagement with the content from their speakers or panels.
44. 41.5% of event professionals expect to pay up to $5,000 for technology that supports virtual events. Technology is certainly not cheap and can be a major cost when launching a new virtual or hybrid event. Companies everywhere are focused on carefully managing their event budget while finding new ways to capitalize on the increase in interest for online event content. In the same report cited here, only 19% of respondents would pay more than $15,000 for event technology characterizing the upper limits.
45. 72% of event professionals identify virtual event technology as a primary component of their strategy. This is another important reminder of the importance that technology now plays in the virtual and hybrid event landscape. A company that wishes to engage with a virtual audience simply cannot ignore the digital components required to conduct a successful event. Incorporating technology into event strategies helps companies identify new ways to engage with remote attendees.
46. 75% of event technology providers utilize pre-recorded sessions. A pre-recorded session is a popular choice for event facilitators given the control it provides over the experience. Since a virtual platform is artificial in some respects, these pre-recorded sessions are often synced with communication tools to foster communication among attendees. Many providers also use the opportunity to provide alternate audio tracks, closed captioning, or subtitles in other languages.
47. Businesses that excel in the software and services sector are 1.5 times more likely to use event software. A key point from this dataset is the fact that these successful businesses leveraged the power of event software by integrating the program with other company platforms. This is an important distinction and really demonstrates how important it is to take a holistic approach to event experience management. Connecting applications increases the number of data points that can be collected and aggregated in a way that improves decision-making.
48. 97% of event professionals use the agenda features in event apps. An event without an agenda would quickly devolve into chaos, and technology has helped companies plan efficient schedules for virtual events. Most professionals working in the technology industry make use of agenda features to structure their conferences. An agenda is a primary resource for attendees and one of the core features of any remote event app.
49. 89% of event professionals report saving time by using event-planning software. This is another data point that highlights the value that event software provides. Since virtual events are dependent on software programs and hosting platforms, there's an opportunity for many companies to automate and streamline event-planning tasks. The majority of event professionals are taking advantage of event software and using these tools to streamline the processes of planning, launching, and supporting virtual events.
50. 58% of virtual technology providers offer a combination web-based and app access for events. When hosting a virtual event, providing attendees with a viewing option that is easy and convenient for them to access is essential. As this data suggests, many technology providers are combining native application access with a web-based portal for maximum flexibility. This allows event coordinators to build an immersive event app experience while also attracting a wider audience of people who prefer to simply join through a web browser.
51. More than 60% of the most-used event app features are engagement-focused. Audience engagement is obviously a primary focus, and event apps provide an excellent platform for reaching out in a digital setting. It should be no surprise that the most utilized features of most event apps are engagement-focused. As digital and hybrid events become more normalized throughout industries, we're likely to see a continued priority placed on audience engagement.
52. 53% of marketers describe being comfortable with virtual event technology. The number of marketers who are using virtual event technology is increasing as we prepare to emerge from the pandemic. This statistic shows that a slight majority of marketers are now becoming more familiar with using these virtual event tools. Over time, this number will hopefully continue to increase as software becomes easier to use and new event platform features are released.
53. The vast majority of virtual event apps (86%) incorporate some form of AI technology. Artificial intelligence has demonstrated an ability to streamline many event tasks. We've already seen AI being used in many areas, such as sentiment analysis, facial recognition, and chatbots. Some virtual event apps also use AI to match attendees and/or sponsors to enhance the personalization and relevance of content for each event.
54. The use of event tech can increase attendance by up to 20%. Even before the pandemic, event technology was already transforming engagement for in-person events. Giving attendees a digital platform through which they can interact and network with other attendees can boost engagement and attendance. Many event planners are now identifying ways to enhance these digital experiences and make them more relevant to the needs and interests of their target audiences.
55. Most event apps today do not offer in-app chatbots. Chatbots are useful in many situations, such as technical support, but have decreased in popularity within technology that supports events., with just 26.7% of event apps offering chatbots. Especially during the pandemic, many event attendees are now seeking more direct communication channels that have a personal and human feel. Many people have felt isolated throughout the pandemic, and we may see a continued preference for human versus artificial event technology solutions.
56. Approximately 87% to 88% of event organizers plan to incorporate VR/AR experiences into upcoming events. Both virtual and augmented reality are poised to transform the way in which we interact with technology in real-world settings. The fact that nearly all event organizers are planning to use these technologies is a clear sign we are close to mass-market adoption. As hybrid events become more popular, VR and AR can also help to fuse in-person and virtual experiences.
57. Support and features are the two most important considerations when purchasing event management software. Data compiled by EventMB indicated 79% of respondents highlighted the support and 78% selected features as important event management software-purchasing factors. As the event management market continues to evolve, event planners will need to balance additional features with the need to maintain a stable conference environment. Support, therefore, is likely to remain a top priority for many event professionals.
Event venue and management statistics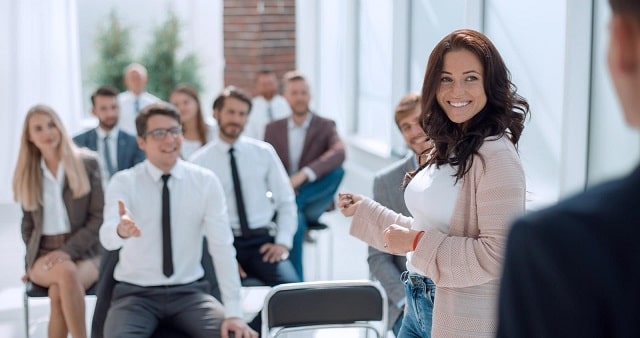 58. 30.5% of event planning companies reported losing 75% to 90% of business in 2020. The pandemic caused clear disruption across many verticals and was very pronounced in the event-planning space. Many event-planning venues and companies saw a dramatic increase in cancellations related to in-person events, such as weddings, concerts, and parties. While some areas have started to recover, there is still a lot of uncertainty about when and if in-person events will once again become the norm.
59. One-third of event speakers in 2019 were female. While the dynamic is certainly shifting, this pre-pandemic stat highlights that there is significant room for improvement. The move to virtual and hybrid events has also opened the door to a greater speaker and attendee gender diversity. As more data is compiled from the last couple of years, new insights can aid in progressing toward more inclusive events.
60. 71% of event planners intend to maintain a digital strategy even after a return to in-person events. As companies continue to realize that hosting virtual attendees can be a cost-effective way to maintain a large audience, we are continuing to see many event professionals interested in continuing these platforms. The event planners polled in one survey highlighted digital strategies as a great way to engage a virtual audience in between in-person events. A continued interest in virtual gatherings fits in line with the overall expectation for growth in virtual, hybrid, and in-person events over the coming years.
61. The primary resource that planners use for virtual event production work is split between in-house staff (45.9%), outsourced production companies (32.5%), and virtual event tech providers (21.6%). This data shows event-planning companies are choosing very different virtual event production strategies based on their unique needs. No single source is likely to provide everything a company needs, and it's also important for leadership at these businesses to network with other production professionals.
62. Safety is the number-one challenge for event planning and hosting live events. It's certainly no surprise that 55% of respondents polled in the cited report indicated safety was the main challenge in hosting live events. We have learned a lot about COVID-19 since the start of the pandemic, but social-distancing guidelines and vaccination policies are still evolving as new variants emerge. Event planners must continue to find ways to host events that are safe for participants, speakers, and staff.
63. 37% of events held in 2021 were scheduled for mid-tier properties. Many businesses and event-planning companies have taken a conservative approach to event selection, and this is likely to continue in the near future. It costs money to reserve event space, and hotels and other venue operators are also struggling to keep their facilities booked. Choosing mid-tier properties gives organizers some flexibility if logistics need to be changed quickly. These venues also can accommodate relatively smaller crowds than those seen in past years.
64. Less than 2% of event planners consider attractions to be a critical factor in selecting a venue since the start of the pandemic. In the past, conferences and in-person professional events were all about work and play with many venues being chosen based on the amenities and attractions that the area offered. Since the start of the pandemic, this has shifted to a focus on safety and practicality. This is likely to continue until we emerge from the pandemic and feel some stability.
Hybrid event statistics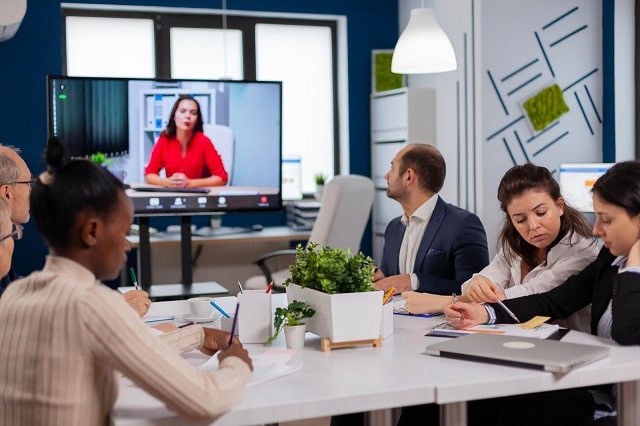 65. 76% of event planners have never hosted a hybrid event before. We're certainly seeing an increase in the number of hybrid events being offered, yet many marketers and businesses are still formulating plans for how to run them. Many companies are realizing they can reap the benefits of both in-person and virtual events by combining them into hybrid experiences.
66. 79% of businesses expect to continue hosting hybrid events in the future. The respondents polled in this survey from Splash stated hybrid events will remain a part of their event strategy even after a resumption of in-person gatherings. This is a telling statistic and shows that most companies are realizing the value of digital experiences alongside in-person conferences.
67. 58% of companies are integrating hybrid content by streaming in-person events to a virtual audience. The major benefit of streaming an in-person session is that a recording can be made and streamed virtually on-demand. Many businesses are also using live hosts that can engage with an audience when a recording is used, and other tools are being developed that make it possible to create a more engaging experience for virtual attendees.
68. The percentage of hybrid events (30% to 32%) relative to virtual and in-person has remained fairly flat from 2020 to 2022. This is an interesting statistic that shows while virtual events have increased, the number of hybrid and in-person events planned for the coming year is similar to the number scheduled in 2021. As the mix is largely the same, many organizers will likely continue leveraging the tactics they've used since the start of the pandemic. This is likely a preferred approach until we all have more clarity about how COVID-19 will continue to develop.
69. 97% of marketers expected the number of hybrid events to increase in 2021. The fact that nearly all event marketers believe hybrid events will become more popular is a testament to the effectiveness of this hosting style. Many businesses are still figuring out the economics of providing both virtual and in-person tickets for attendees. As the event industry settles into its own version of the "new normal," we will almost certainly see hybrid events at the center of many strategies.
In-person event statistics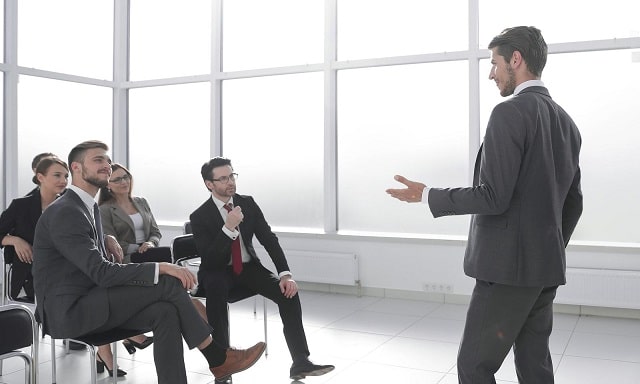 70. 95% of marketers believe that in-person events support company goals. This statistic highlights the fact that face time with customers still matters. It can be challenging to influence attendees when you're conducting virtual conferences, even though you may provide an engaging and immersive experience. When it comes to truly making progress on business goals, however, it's still important to facilitate in-person interactions when possible.
71. 55% of event organizers cite COVID-19 protocols as the largest issue with in-person events. In-person events remain a challenge for many organizers around the world. COVID-19 protocols vary between states and countries, which makes it very difficult to define standard procedures that work for everyone. COVID-19 has also made it hard to schedule events in advance and coordinate accommodations for attendees.
72. 60% of professionals globally consider in-person events to be an "essential business purpose." While many people have been understandably cautious about traveling to attend an event, many professionals still see the value in these in-person gatherings. For this reason, many event industry analysts are pointing to an eventual return to in-person conferences, along with a mixture of hybrid events.
73. 39% of event organizers plan to require proof of COVID-19 vaccination for in-person attendance. Many U.S. states and countries around the world are requiring proof of vaccination for in-person restaurant dining and entrance to certain venues. Nearly half of event planners are also planning to request vaccination proof to comply with relevant local guidelines. In these situations, event organizers must provide clear instructions to attendees to avoid any surprises upon registration at the event.
74. 76% of event venues are planning to offer or are planning to provide virtual site inspection. Venues have taken a major hit to business because of the pandemic. To increase awareness, many have begun to offer virtual site inspections. A virtual site inspection gives visitors a more complete understanding of the potential suitability of an event space before having to visit in person.
75. Six new events are scheduled for every one event canceled. This is interesting data provided by LASSO and taken directly from their platform. Even as the number of COVID-19 omicron variant cases peaked, new events were being scheduled at a rate that far exceeds those that were being canceled. Event organizers, businesses, and the public are all clearly looking for more opportunities to interact as we go into 2022.
76. The number-one factor driving event strategy in 2021 was attendees' ability to travel. Many event organizers are keeping a close eye on travel restrictions and preferences when setting up events. Travel guidelines have a major impact on the ability to hold any in-person sessions and could also influence the popularity of any virtual or hybrid events. We're all hopeful that more travel will be possible in 2022, but we will need to see how the coming months develop.
77. 78% of event planners are organizing in-person events for 2022. Now that we are nearly two full years into the pandemic, most people are looking forward to a return to some version of normal. This includes a return to in-person events, with a majority of organizers planning at least some portion of their event schedule to take place in person. In some cases, businesses will also be supplementing in-person sessions with a virtual component to create a hybrid experience for attendees that may not be able to join the local event.
78. Many venues are not expecting in-person business to return to pre-pandemic levels until at least 2023. COVID-19 emerged at the end of a very long period of strong economic growth. Businesses worldwide are now trying to forecast how to manage their event activities over the next couple of years. A great deal of uncertainty remains, and it's difficult to project any reliable expectations at this time.
Virtual event statistics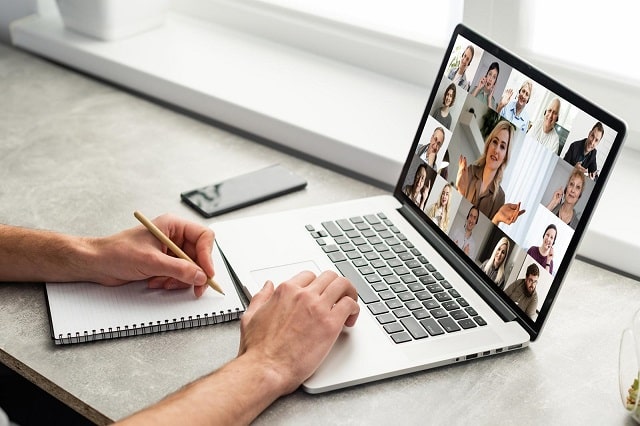 79. The market size for virtual events is expected to rise nearly 500% in the next seven years. In 2021, the market size for virtual events was estimated at nearly $114 million. By the year 2028, this number is expected to increase to more than $500 million, representing a 23.7% compounded annual growth rate. These numbers represent a massive opportunity for virtual event specialists and technology providers through the rest of the coming decade.
80. 85% of business leaders believe that virtual events are a long-term trend. The vast majority of businesses polled in this industry report by AnyRoad believe that virtual events will become a permanent offering beyond 2021. This event format has helped companies control costs while expanding their reach to a wider audience. It remains to be seen exactly what percentage of events will remain virtual, but many businesses are indicating strong support for this style of event.
81. The most popular type of virtual event is a small gathering. Short meetings offer many benefits when conducted on a digital platform. Attendees can easily connect from any location and engage with the content from their own device. Networking events are another type of virtual event that is popular with people who are seeking to expand their access to new connections.
82. 55% of attendees believe virtual events should be no longer than 30 minutes. We've already seen data that indicates a preference by event planners for shorter events versus longer, multi-day conferences. Attendees themselves prefer shorter virtual events that are 30 minutes or less. It's challenging to maintain attention in a virtual setting, and a shorter event can be a great way to make the most of everyone's time.
83. Larger businesses (of more than 1,000 employees) are more likely to host virtual company events than small businesses (fewer than 100 employees). Big companies already realize the many benefits of conducting virtual events, such as town halls and online conferences. They also often have larger budgets and more resources available to help them coordinate these events. Small businesses may still be able to gather in person or have individual gatherings in place of virtual gatherings.
84. 73% of event planners described the transition from in-person to virtual events as successful. Technology has made it much easier for companies to launch and manage virtual events. The fact that most event planners have found success with transitioning to virtual events is a testament to the effectiveness of best practices and resource availability. Many businesses are also leveraging these key learnings to launch hybrid events in the coming year.
85. 57% of virtual events take place on a single day. Hosting a virtual event for only one day gives organizers the ability to create a focused session and capture audience attention. Many organizers are creating multiple one-day virtual events instead of multi-day online gatherings. This helps with audience targeting and increases the likelihood that attendees will engage with a greater majority of content provided.
86. 63% of attendees say a virtual roundtable should be 60 to 90 minutes. A virtual roundtable event needs to be short enough to provide focus on the desired topic but long enough to leave time for questions and engagement with the audience. An allotted time of 60 to 90 minutes is generally considered a sufficient amount of time for these sessions. Organizers can use this basic session length as a starting framework when planning their own events.
87. 26% of attendees describe virtual events as not enjoyable. This metric shows that more than a quarter of attendees are not strongly engaged with virtual event content. There is some clear room for improvement here, and event organizers that can tap into this audience segment may be able to significantly increase their success. It may also be necessary to find alternate ways for audience members to engage by offering hybrid or in-person experiences.
88. 80% of event organizers report attracting a wider audience for virtual events. Virtual events are an excellent resource for event planners due to their scalability. Anyone with a computer or smart device can attend, and it's possible to reach a wide, global audience. Even though COVID-19 has forced many events to move to a virtual format in the short term, we're likely to see significant traction with virtual and hybrid events long into the future.
89. The best time to run a U.S.-based virtual event is 2 p.m. ET. When scheduling a virtual event, it's important to consider the local time zones from which attendees will join. This statistic shared by ON24 shows that 2 p.m. ET, or 11 a.m. PT, is an ideal time to start a virtual event to capture the most people across the United States.
90. 34% of businesses now use webinars as a permanent lead-generation strategy. Webinars are a form of virtual event that can be used repeatedly to generate new leads. Companies are finding great success with hosting these events on their own platforms and using the time to promote their product and services. The most successful webinars are those that make good use of time and provide relevant content that offers value to attendees.
91. Events hosted virtually contribute 99% less carbon emissions than in-person gatherings. When you really think about it, the carbon emissions from event travel can really add up when you're hosting hundreds or even thousands of attendees. Not having to travel in cars or planes will significantly reduce emissions and is a noticeable benefit of a shift to virtual events. While likely not the top priority of most event organizers, this is an encouraging statistic that supports a long-term transition to virtual and hybrid events.
92. Nearly 46% of event marketers highlight lead generation as the primary goal of virtual events. Virtual events are a low-cost option to reach a large audience. This has enabled marketers to generate a significantly higher number of leads to populate their sales funnels. Building this initial awareness helps keep people engaged and opens additional opportunities for marketing across events and platforms.
93. An average of 55% of individuals who register for a virtual event convert to attendees. This captures a good virtual event conversion baseline for marketers to target when promoting future events. Since many people are seeking out and signing up for virtual events, there is already a greater amount of engagement expected. Regardless of your individual results, tracking your conversion rate can help identify if event changes are having the desired effect over time.
94. 30% of event organizers are using giveaways during virtual events. Giveaways are a great way to engage with an audience and give them something to look forward to. It can be difficult to build rapport and foster communication during a remote event given the distance between attendees. A giveaway is a simple and easy-to-understand concept that offers a potential reward for participation and engagement.
95. 20% of virtual events are live-streamed on social media. While many marketers understand the value of an omnichannel marketing approach, this statistic shows social media may be an underutilized resource. As internet and cellular data speeds have improved, video is now becoming a standard format for marketing content across all platforms. Virtual event organizers may be able to reach more people by providing social media streaming.
96. In 2020, only 25% of event organizers were able to conduct a virtual event that was profitable. The profitability of virtual events has been a question for some time as some planners have opted for free admission while others struggle to communicate a clear value for a paid virtual event. So far, data has been sparse for 2021, and we will likely have more data to review in the coming months. Most businesses are addressing this challenge by diversifying their virtual strategy to include hosted events, sponsorships, and other opportunities.
97. Fatigue from too many events is the biggest challenge facing organizers. A rise in virtual events has provided greater opportunities for marketers to reach attendees but has also saturated the market to some extent. With so many virtual events taking place each week, it's crucial for event planners to communicate the value proposition for their gathering. It's also critical to curate excellent speakers for your sessions and quality content for your online experience.
98. Only 42% of attendees view an entire virtual session. Interest in virtual events has certainly remained high but capturing the attention of attendees remains a challenge. Many people are not interested in attending virtually for long amounts of time and are easily distracted by other things. Many event planners are accounting for this issue by shortening the length of sessions and providing attendees with access to more virtual engagement tools.
99. Virtual event attendance has dropped from 70% to 35% to 40% during the first 17 months of the pandemic. After an initial burst of interest at the start of the pandemic, traction in virtual events has begun to diminish. One major challenge in converting registrants to attendees has been a major increase in the number of virtual events, especially free offerings. Many businesses are hoping that hybrid events will provide a better value proposition for attendees both virtually and in person.
100. Only 39.5% of event organizers report it is easier to find quality speakers for virtual events. Even with the flexibility that virtual events provide for attendees and organizers, it can still be difficult to book quality speakers. Many industry experts are likely seeing an uptick in speaking requests and may not be interested in participating in a more passive virtual session. Many people are also getting used to the new balance between in-person, hybrid, and virtual events, as well as taking time to make sense of the options available.
101. 41% of event organizers use Zoom for small virtual events. There have been many web-conferencing tools that have emerged as industry leaders during the pandemic. Among them is Zoom, an affordable and easily scalable solution for small- to large-size gatherings. Since Zoom is already a popular solution for hosting professional one-on-one meetings, it has become a go-to solution for event organizers, as well.
102. The annual number of Zoom meeting minutes is over 3.3T and nearly half (49%) of the US employees are experience virtual meeting fatigue
As you can tell from this diverse set of statistics, the event industry is now undergoing a period of rapid transformation. While it remains to be seen exactly how the popularity of virtual, hybrid, and in-person events evolves, we will continue to see a mixture of these event formats for many years to come. It's also an exciting time for innovation in the event planning and hosting space with significant opportunities for new product and service providers
Originally published at Feb 10 2022, 1:25:00 PM. Updated on Sep 27 2022.