2022 is shaping up to be another dynamic year in the event planning industry as companies around the world continue to manage the impacts of the COVID-19 pandemic. Many events are being offered as virtual or hybrid events, while some companies are once again holding in-person events with COVID-19 precautions or for smaller groups. Several major trends have emerged, including improved analytics and simulive presentations. Companies of all sizes must now create a marketing and event strategy that captures the most attendance and engagement while remaining within budget and maintaining health and safety for attendees. Fortunately, today's virtual and hybrid events offer many opportunities for collaboration among event planners, businesses, and attendees.
We surveyed 500 human resources professionals on the Pollfish platform to find out what they're planning for 2022. More than half (53%) of respondents said they're planning to replace one or more team-building events that would typically be in-person events with virtual events in 2022. However, 58.8% of respondents said they're more likely to organize in-person corporate events in 2022 than they were in 2021. Among the types of corporate events the human resources professionals surveyed are most likely to organize in 2022:
47.6% is likely to organize outdoor in-person events.
41.8% is likely to organize virtual events.
41.0% is likely to organize indoor in-person events.
32.2% is likely to organize virtual reality events.
Many human resources professionals are working with a limited event budget for 2022, with 27.8% of respondents reporting an estimated budget of $1 to $1,000. More than one-quarter (26.2%) have a budget of $1,000 to $10,000. Eighteen percent (18.0%) has a budget of $10,000 to $100,000, 14.2% are working with budgets between $100,000 and $500,000, and a lucky 13.8% are working with budgets of $500,000 or more.
We also asked what types of team-building activities they're most likely to organize in the coming year, and games are the most common response (36.8%), followed by trivia (31.2%), and events focused on creating, such as planting, DIY, baking, and arts and crafts (29.4%). Other types of team-building activities human resources professionals are likely to organize for 2022 include:
Entertainment: 29.0%
Wellness: 29.0%
Scavenger hunts: 27.2%
Cooking: 26.8%
Cocktails: 26.2%
Tastings: 25.4%
Escape games: 24.2%
Wine tastings: 23.8%
Paint parties: 23.8%

So what do we do with all this information? We've compiled a list of 101 event statistics from leading event planning and management sources across industries. We've then broken down these stats into 10 categories, including everything from audience engagement to event technology, so you can quickly find the information most relevant to your needs. These statistics provide valuable insights into the current state of event management, trends, and more that you can use to inform your event planning strategy and improve the quality of your events.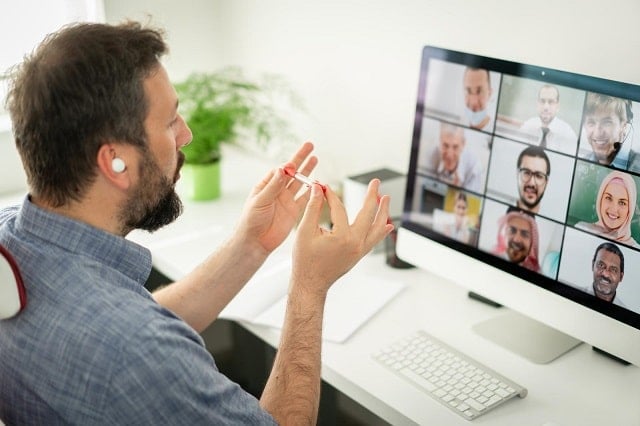 1. 68% of B2B marketers identify virtual events as the most effective lead generator. Events have always been an excellent marketing tool for attracting a relevant audience. The marketers polled in a recent Marketing Charts survey selected virtual events as the primary method of generating qualified leads to enter a marketing funnel. Other high-priority tactics include webinars, lead-nurturing campaigns, and case studies.
2. Most B2B marketers focus on customer engagement. To attract and engage potential audience members, B2B marketers are using a combination of hybrid and in-person events. In a recent industry report from On24, more than half of the B2B event marketers polled identified customer engagement as the top priority. Today's event landscape requires a delicate balance of in-person, virtual, and hybrid experiences.
3. The sponsorship segment is expected to have the highest growth rate in the B2B event industry. Over the next five years, the sponsorship segment is expected to maintain a compound annual growth rate (CAGR) of 12.1%, slightly ahead of the average 11.2% for the overall B2B event industry. Since sponsorship is already the leading contributor of revenue for many B2B marketers, this will be an important area to focus more time, effort, and budget in the coming years.
4. 58% of B2B companies use dedicated event-hosting software for online events. Event software is optimized for event management and is a preferred solution for B2B marketers hosting online events. An event program contains important features, like attendee registration, event scheduling, and ticketing services. Many event-hosting platforms also have a robust online presence with an existing audience, making it easy for people to locate and interact with your event listing.
5. 70% of B2B marketers now hold at least 20 virtual events each year. At the start of the pandemic in early 2020, B2B marketers had been holding an increasing number of virtual events. Upward of one-fifth (21%) of respondents reported holding more than 30 virtual events each year. While most virtual events still require a great deal of event-planning effort, they often cost less to host and repeat over time.
6. Nearly half of all future B2B events in the U.K. will be completely virtual. Recent data compiled by LinkedIn showed 45% of events planned for 2021 in the United Kingdom were structured as completely virtual experiences. The information also suggests this trend is likely to continue with many companies opting to host virtual or hybrid events. This shift is taking place throughout the world with many organizers being excited by the larger global reach these events can have as attendees are able to attend remotely from anywhere in the world.
7. The event website is the most important platform for event registration. Data compiled by Statista shows 80% of B2B marketers use an event or company website as the main portal for managing attendee registrations. Other platforms, like social media, are also helpful, but many event planners rely upon the customization options and ease of use that a website provides. Website links can also be easily shared in marketing announcements and among registrants, making it easy for prospective attendees to locate important information.
8. 91% of B2B professionals choose webinars as their preferred content style. The majority of B2B employees who were polled prefer to learn about new industry trends and skills by attending webinars. Webinars are easy to access and provide real-time access to live presenters with many segments also available as recordings after the event. Webinars can also be structured for active learning, requiring engagement from participants through Q&As, live chat, and other interactions.
9. B2B marketers reported cost savings of 97% for virtual events as compared to in-person events. It makes sense that a virtual event would be significantly cheaper to hold than an in-person gathering. But Ledger Bennett reports an average cost savings of 97% for virtual versus in-person B2B events across its clients. As companies create and manage their B2B event budgets in the coming years, this will certainly be a hard statistic to ignore.
10. 74% of B2B event organizers don't see a positive ROI until 6 months after an online event. This figure represents both the challenge and opportunity of running online B2B events. A single online event may not be as profitable from the start but can generate revenue over time as people access event recordings and interact with the website. So, an online event can continue to provide value but may take time to achieve a strong ROI.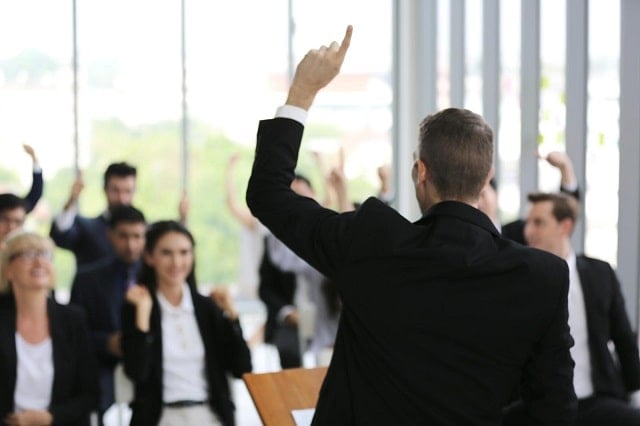 11. 60% of marketers identify events as most often used for face-to-face customer meetings. Face time with customers has been a challenging prospect these last couple of years during the pandemic. Yet marketers realize the value of these interactions and still place a high priority on face-to-face meetings. We are likely to see a continued focus on in-person events over time as social-distancing protocols evolve and we emerge from our respective homes.
12. 80% of event marketers now provide a more immersive experience than they did previously. The move to virtual events has not only shaken up how we interact, but also required marketers to rethink their approach to event design. Many traditional event practices have been completely rewritten and replaced with more purposeful experiences. This has both helped increase engagement and improved the overall quality of events.
13. 65% of event planners have not yet been involved in organizing a virtual event. This statistic highlights the fact that a very different skill set is required for planning virtual versus in-person events. We will certainly see this shift in the coming years as more planners transition to virtual or hybrid events. There are also many new online tools and resources available that can assist event planning teams in setting up virtual event spaces.
14. 67.7% of event organizers have difficulty maintaining strong virtual event engagement. A virtual event-hosting platform can certainly provide flexibility, but it can be very difficult to engage the attention of individual attendees. Many organizers have realized that providing opportunities for virtual networking has helped, but there are still many challenges ahead. Virtual event strategies that increase engagement are likely to be a major priority for most companies investing time and effort in this space.
15. 80% of virtual event registrations are provided for free. Given the relatively low costs of holding virtual events, it should be no surprise many organizers are choosing to provide free registrations to attendees. Doing so has given companies the ability to capture virtual event attendees on their email lists with future opportunities for upselling to hybrid or in-person events. Many businesses are also focusing their efforts on other forms of event monetization, such as sponsorships, and keeping registrations free to capture the largest possible audience.
16. 54% of event organizers are devoting more effort to attendee experience than logistics. This statistic represents the importance of audience experience and engagement. Other planning activities, like logistics, are certainly important, but a poor experience could negatively impact the entire event. If an attendee has a poor experience, they will be much less likely to register for future events.
17. Q&A sessions and attendee discussions are the most popular engagement tools used during virtual events. It's logical that virtual event activities that directly solicit the participation of attendees are useful. The data presented in this report from WildApricot, however, takes the concept one step further. While Q&As and discussions were highlighted as the most popular, live hangout sessions were actually the most effective form of virtual event engagement.
18. 90% of virtual event marketers use surveys to gauge audience satisfaction. It's nearly impossible to have genuine audience engagement without a deep understanding of customer satisfaction and experience. Today's online events are media-rich and often contain dozens of different sessions presented to a wide audience. This statistic shows most virtual event organizers recognize the value of audience feedback for improving the quality of future offerings.
19. The media and advertising industry saw the greatest reduction in marketing budgets during the pandemic. Traditional advertising strategies and budgets were drastically impacted by the pandemic. In addition to a massive reduction in customers for travel and leisure products, many people found themselves spending much more time at home. Companies that were previously extremely conservative are now exploring new ways of engaging with event audiences.
20. The average business allocates 10% to 20% of its annual marketing budget to virtual events. At nearly a fifth of the total budget amount, virtual events represent a significant expense for most companies. To ensure that a reasonable ROI is obtained, many business leaders are also exploring additional virtual event revenue streams. While the cost of virtual events remains reasonable, it's still important to ensure the money spent on these events is worth it.
21. 83.7% of event planners expected 2021 budgets to be impacted by COVID-19. Event budgets for the past year were impacted in several ways because of the pandemic. Many organizers also struggled to decide whether to schedule in-person, remote, or hybrid events in advance. This trend will certainly remain a challenge in 2022 and beyond as businesses continue to learn and adapt.
22. 82% of event planners identify budget as the number-one concern. Corporate event planners have a lot to think about, but it's always crucial to work within the planned budget. The fact that most event planners are worried about budgets is a clear sign companies are being stretched to adapt to the new work environment. It's likely that budget will continue to be an important concern for the next several years as we learn more about the long-term impacts on workplaces and event management.
23. 21% of companies increased event budgets during the pandemic. While this statistic represents a minority of businesses, it's interesting to note a sizeable number of companies are choosing events as an area of growth. In some ways, events represent a good opportunity for people to connect, and allocating more funds has the potential to capitalize on a potentially larger audience. It remains to be seen how effective these strategies have been, but we'll likely see more data on this over the coming year.
24. The virtual conference cost per attendee is typically between $500 to $1,500, depending on event size. Virtual events can require a great deal of effort and expense to secure speakers, sponsorships, and online event hosting. Event size is a major factor that influences the cost to host attendees, and cost per attendee is a valuable metric for teams to monitor. Offsetting these costs with direct and indirect revenue opportunities is vital to achieving a good ROI for your virtual events.
25. One-third of organizations spend greater than 20% of their event budget on sponsorships. Event sponsorships are one way for
Originally published at Feb 10 2022, 1:25:00 PM. Updated on Apr 14 2023.