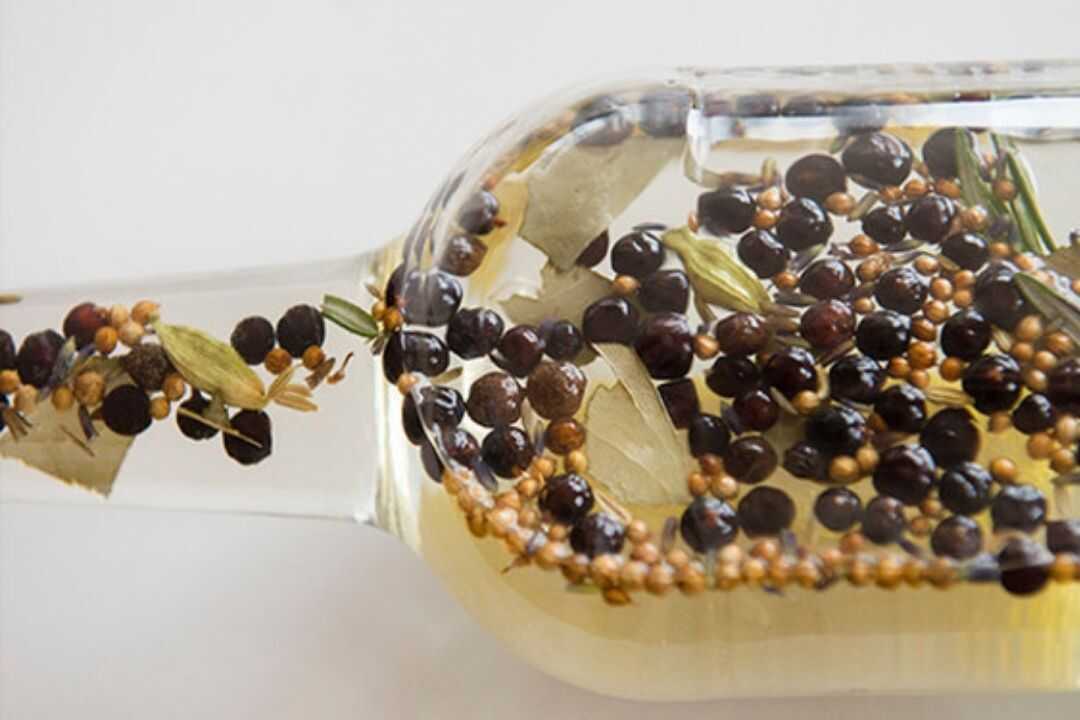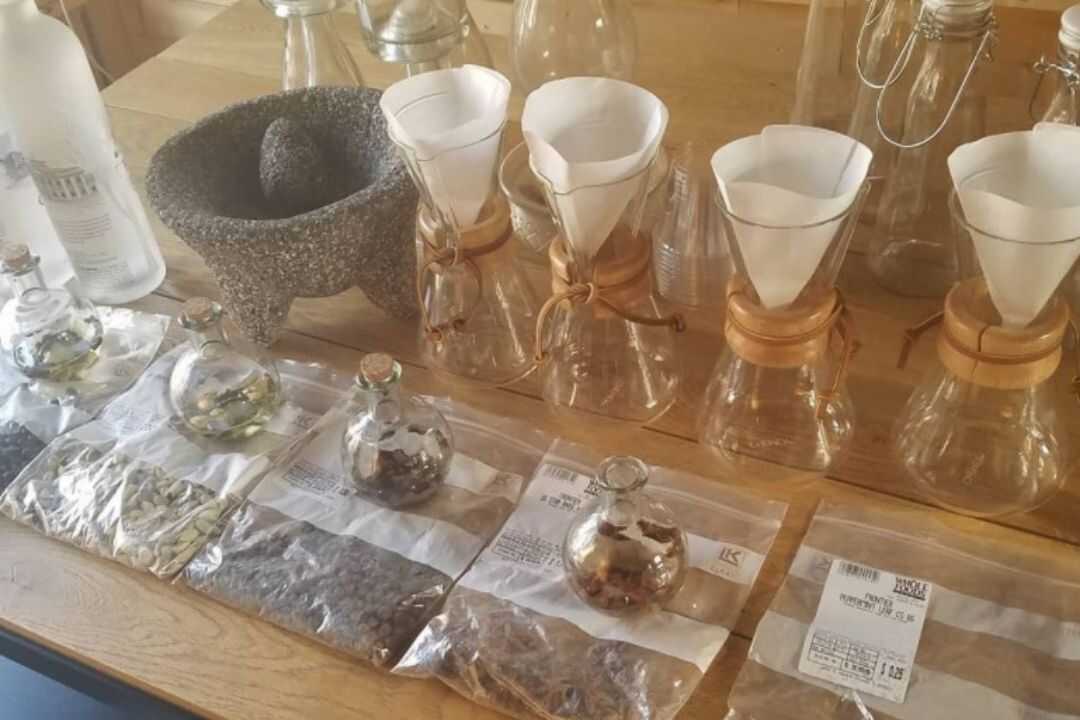 Event short description
In this class, learn how to make your own gin. You will be given a tutored gin tasting and sniff various botanicals available for mixing. Blend your selections together to create your own unique gin recipe. Each Student will take home a bottle of gin they make in class.
Virtual event

This host typically use zoom, but we can integrate with other systems.

Group size

This event supports 6 - 50 participants.

Group participation level

Medium - Guests will be sent a kit or prompted to participate in this event.

Kit included

A kit to accompany the event will be delivered to each guest prior to the event date.
Included with purchase
Video link
Custom invitation and calendar invites
Elevent Event Manager portal and homepage
Guest information collection
Messaging with host
Free shipping
Shipment monitoring
To join this event, your guests will need
An internet connection
Computer / device
Your kit — shipped to each guest
Full details
How it works
You will receive a box with botanicals and a bottle to use for your gin-making. You'll need 2 cups of Vodka of your choice to infuse the botanicals. You will also receive a botanical tasting kit with flavors to infuse. Keep this kit out of the reach of children as it does have alcohol in the tasting vials. On the day of the class, lay everything out and prepare to Make your own Gin!
This host supports the following options:
Breakout rooms

Same location

Individuals can join this event remotely or as a group from the same location using a single device.

Pre-assigned teams
Kit contents
Each guest of the event will receive these items in a shipment to their address.
the botanicals to use for making your own gin.
the bottle to use for making your own gin.
Supported dietary restrictions:
Vegan

Vegetarian

Nut-free

Dairy-free

Gluten-free
Shipping & delivery
This event includes a shipment to each guest's address. You'll have to provide addresses 10 days prior to the event to allow for shipping and delivery.
Shipping policy or exclusions
Shipping and delivery policy Please review our shipping and delivery policy when purchasing our kits and classes. This policy will apply to any order you place with us. What are my shipping and delivery options? Free shipping When time allows, we offer complimentary FedEx overnight shipping on all domestic orders. Once your order has shipped, we will monitor your order to make sure it arrives. Replacement kids are available for $25. Damaged kits will of course be replaced at no charge. We cannot be responsible for the theft of delivered packages. Do you deliver internationally? We offer worldwide shipping. Free FedEx shipping is not valid on international orders. We charge an additional $25 per International address. Please note that we may be subject to various rules and restrictions about some international deliveries, and you may be subject to additional taxes and duties over which we have no control. If such cases apply, you are responsible for complying with the laws applicable to the country where you live and will be responsible for any such additional costs or taxes. Are there any other shipping restrictions? Orders cannot be shipped to a PO Box. All shipping methods are not available for specific kits. Orders only ship on business days which are Monday through Friday. Shipments to APO/FPO addresses require additional processing time after delivery to the military post office. What happens if my order is delayed or lost? If delivery is late or lost, we will let you know as soon as possible and advise you of the new estimated date for delivery.
International shipping is available but is not included in the price and will incur additional costs
Expedited shipping is available but is not included in the price and will incur additional costs
Custom messages are available to include in shipments
Things you'll need
Each guest will need to supply the items below to participate fully in this event.
How to join
This event is delivered using the video platform: Zoom
Prefer to use your own platform? This host supports the following options:
GoToMeeting

Cisco Webex

Google Meet

Zoom

Microsoft Teams
Other things you will need to join:
Link to this event, provided after purchase
Internet connected device, tablets and phones are supported
Internet connection