A Classic Wine & Cheese Tasting
Average rating:

4.8
Number of ratings:

(10)
1 hour virtual event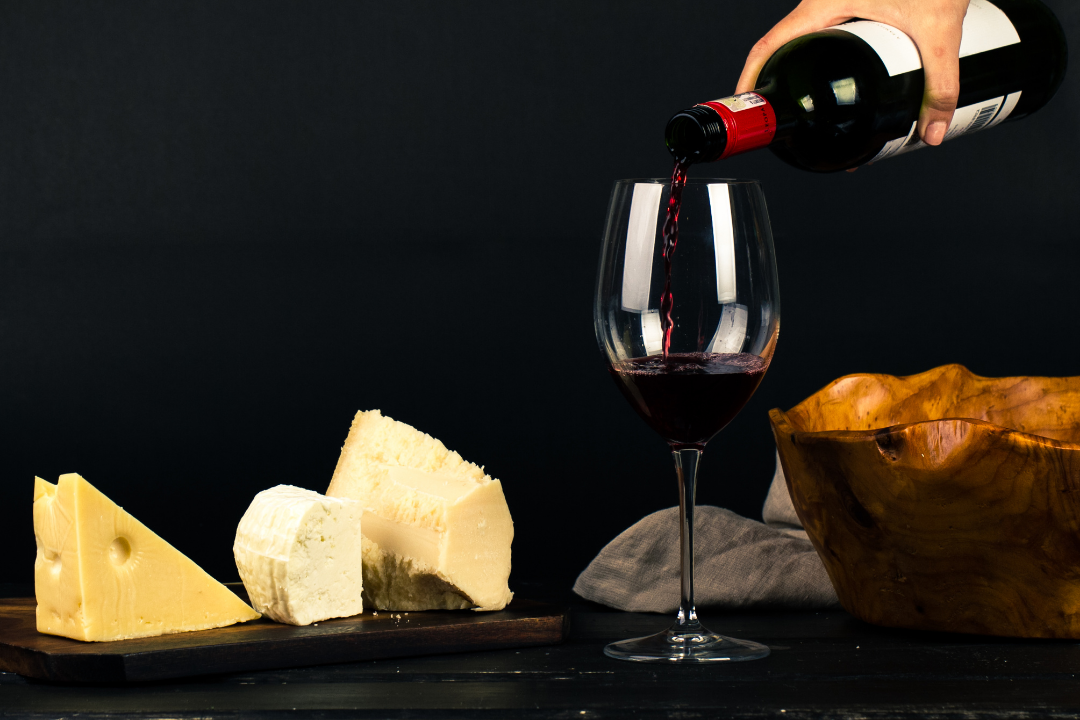 Event short description

Hosted by
Gourmet Boutique
Experience cheese from around the world and delicious wine from Sonoma
Virtual event

This host typically use zoom, but we can integrate with other systems.

Book now - adjust headcount later

Headcount can be adjusted up to 14 days before the event.

Group size

This event supports 12 - 500 participants.

Group participation level

Medium - Guests will be sent a kit or prompted to participate in this event.

Kit included

A kit to accompany the event will be delivered to each guest prior to the event date.
Full details
How it works
Cheese and wine anyone? Who would have guessed that two wildly different food groups could unite for a delightful and imaginative flavor combination? Done right wine and cheese can come together to form an extraordinary treat.
Gourmet Boutique events will have a 15 person minimum for an instructor. For events with less than 15 people attending, the cost will include a $250 speaking fee.
This host supports the following options:
Breakout rooms

Same location

Individuals can join this event remotely or as a group from the same location using a single device.

Pre-assigned teams
Kit contents
Each guest of the event will receive these items in a shipment to their address.
Three (3) Global cheese offerings
Three (3) Bottles of wine
Supported dietary restrictions:
Vegetarian

Non-alcoholic

Vegan

Nut-free

Dairy-free

Gluten-free
Shipping & delivery
This event includes a shipment to each guest's address. You'll have to provide addresses 21 days prior to the event to allow for shipping and delivery.
Shipping policy or exclusions
Includes shipping to the 48 contiguous United States. Shipping options and additional fees to Alaska and Hawaii are determined by delivery area. Therefore, orders to these areas must be placed directly with a store representative. All items are shipped from our fulfillment center in Boston, MA, on business days only. We ship orders on Mondays and Wednesdays. We do not ship orders on Fridays or weekends. Delays may occur due to weather, product availability, or other circumstances. The shipping process for each location is as follows. All ground orders are shipped "no signature required, which means the package will be left at the shipping address, which may mean simply left on a residential doorstep. We are not responsible if the package is lost or stolen after carrier has completed the delivery. Gourmet Boutique guarantees delivery only to the addresses that we are provided with. If we are unable to deliver the package, we will return your order to our distribution center. If the product arrives in good condition, we can send the package back out to you and charge you only the shipping and handling. If the product does not arrive in good condition, you will be responsible for the charges of a new order. Gourmet Boutique can not be held responsible for packages that are returned to us due to notice of "undeliverable address". Expedited Shipping: For overnight delivery (regular and early morning), orders placed by Thursday 12 PM ET will ship that day. Orders placed after that will ship the following Monday. Carrier requires a signature for delivery to an apartment, and someone must be present to accept the delivery with a signature unless otherwise requested for all packages shipped expedited shipping method. Orders containing perishables placed between 12 PM ET Thursday and 12 PM ET Monday, will ship on Monday if a Saturday delivery is not chosen or available. SUMMER SHIPPING: During warm summer/early fall, starting May 1st - October 19th we will only be shipping Monday/Tuesday to allow maximum weekday travel time to ensure safe arrival of your order.
International shipping is available but is not included in the price and will incur additional costs
Expedited shipping is available but is not included in the price and will incur additional costs
Custom messages are available to include in shipments
Things you'll need
Each guest will need to supply the items below to participate fully in this event.
How to join
This event is delivered using the video platform: Zoom
Prefer to use your own platform? This host supports the following options:
Zoom

Microsoft Teams

Google Meet

Cisco Webex

GoToMeeting

Blue Jeans
Other things you will need to join:
Link to this event, provided after purchase
Internet connected device, tablets and phones are supported
Internet connection

Your host
Gourmet Boutique
Like wine, craft beer, and specialty coffee has in the past, craft chocolate is taking center stage! Anya, the Founder of Gourmet Boutique has been exploring the craft chocolate scene from its infancy in the early 2000s to the chocolate revolution of today.