Curated Craft Beer & Cheese Happy Hour
Average rating:

4.8
Number of ratings:

(15)
1 hour virtual event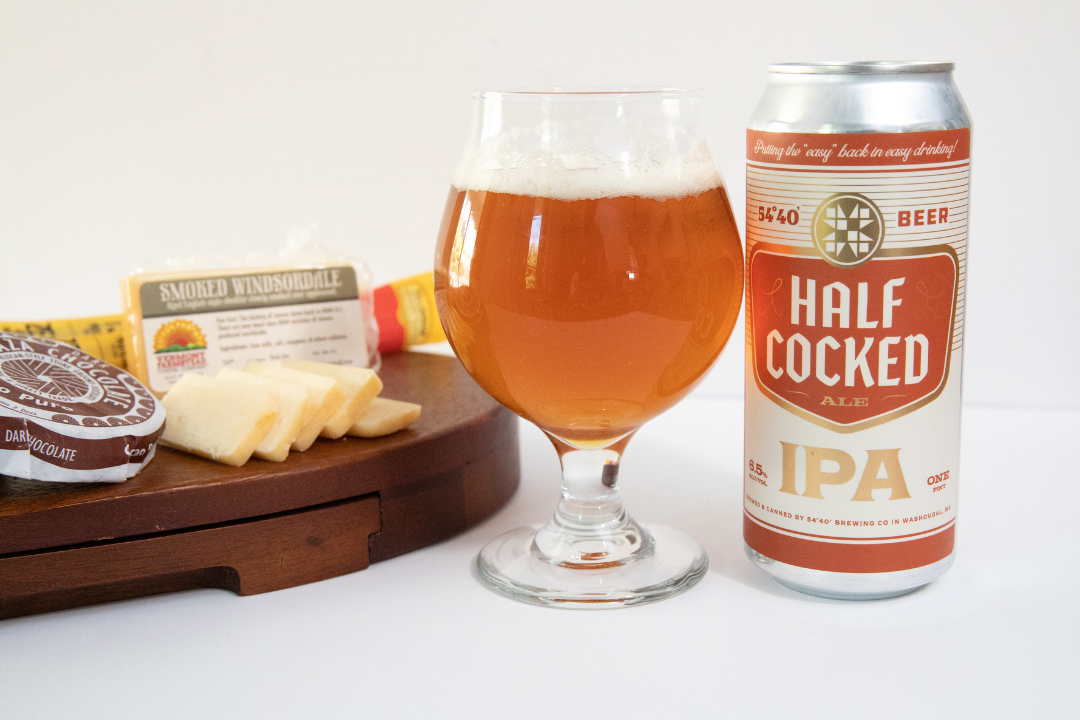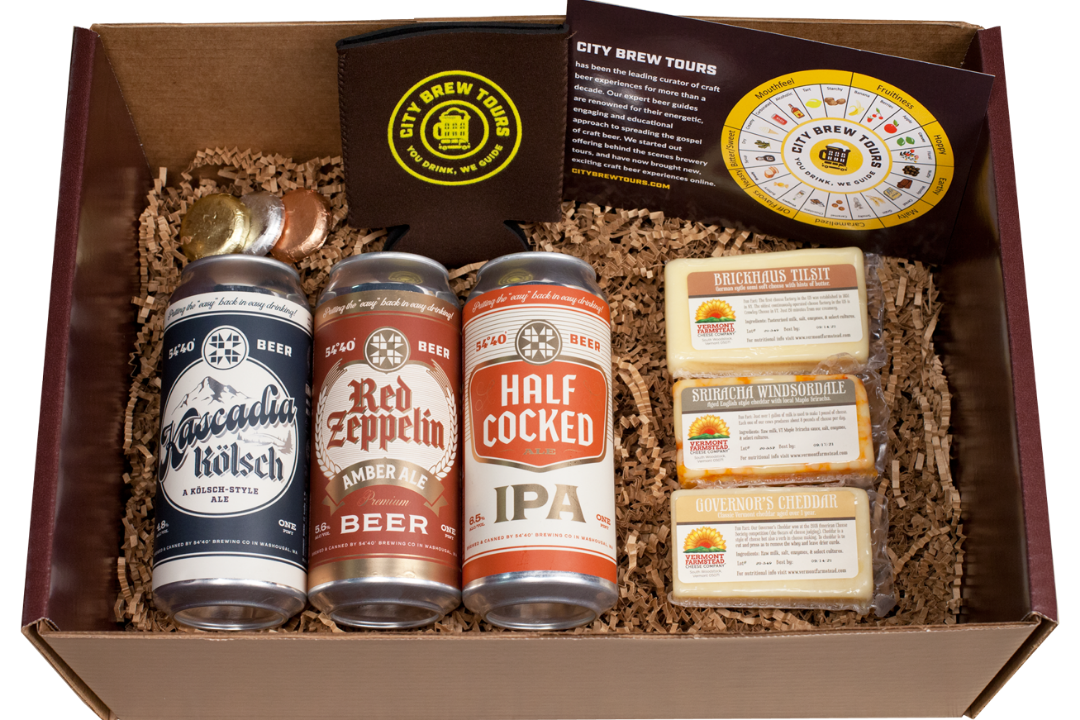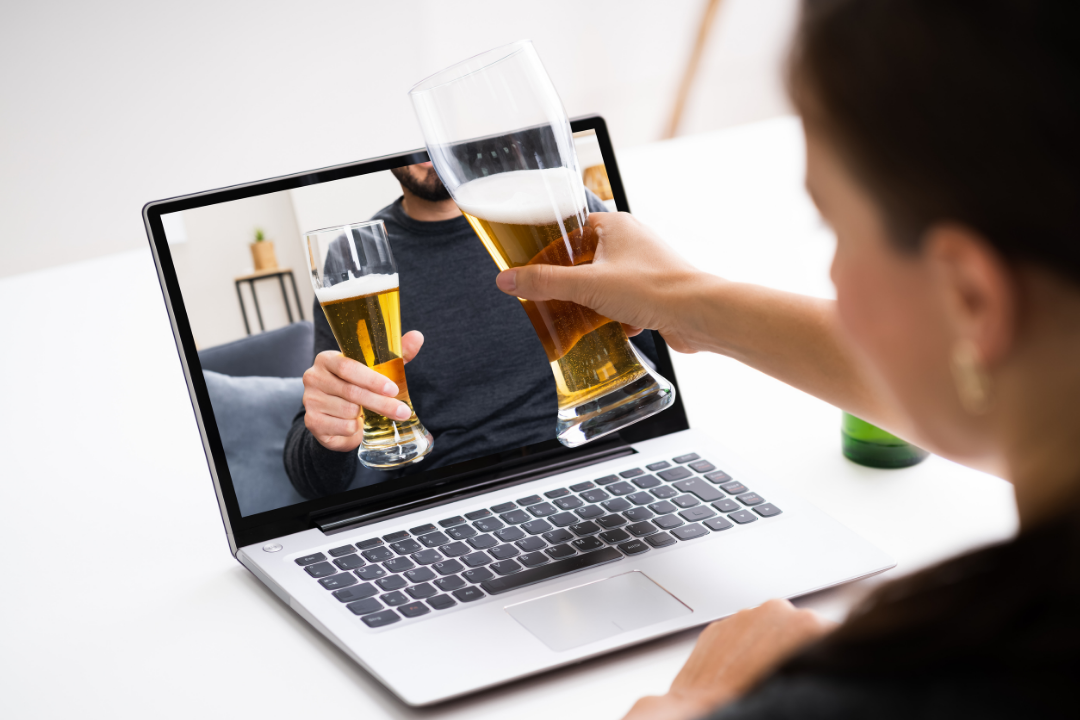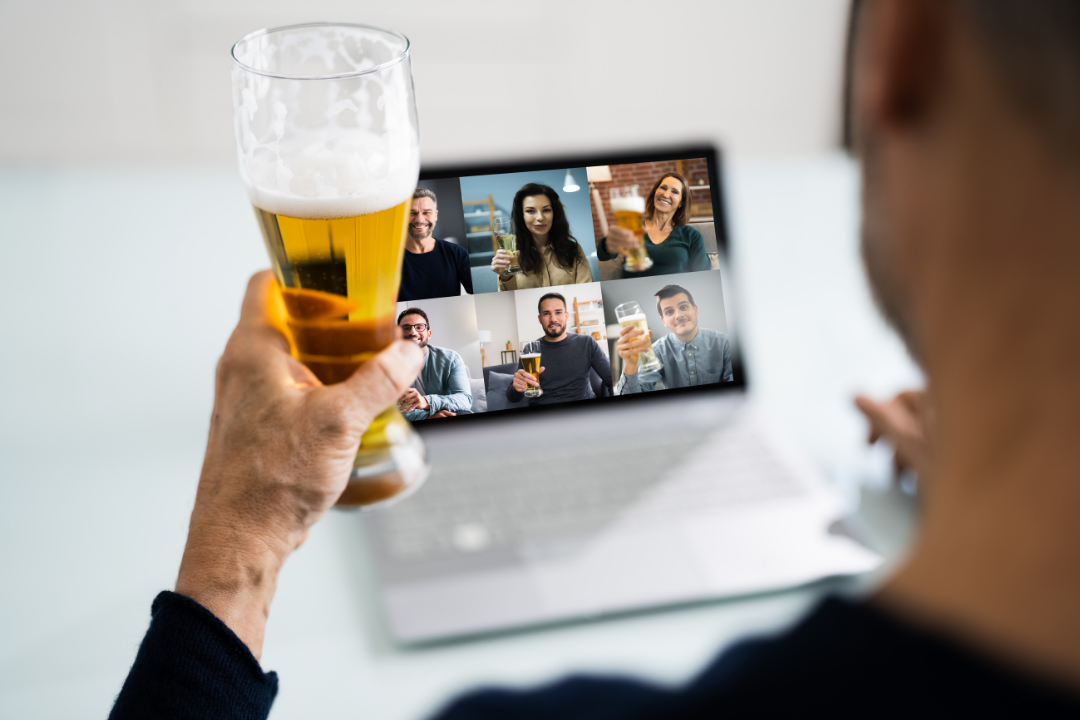 Event short description
Enjoy brews from the best new brewers and fantastic snacks
Virtual event

This host will provide a zoom video conference.

Book now - adjust headcount later

Headcount can be adjusted up to 14 days before the event.

Group size

This event supports 5 - 500 participants.

Group participation level

Medium - Guests will be sent a kit or prompted to participate in this event.

Kit included

A kit to accompany the event will be delivered to each guest prior to the event date.
Included with purchase
Video link
Custom invitation and calendar invites
Elevent Event Manager portal and homepage
Guest information collection
Messaging with host
Free shipping
Shipment monitoring
To join this event, your guests will need
An internet connection
Computer / device
Your kit — shipped to each guest
Full details
How it works
Give your Zoom happy hours more pizzazz with a Beer and Cheese Pairing Experience. Utilizing the same entertaining and interactive methods that our guides use on tours, this live virtual guided beer entertainment will explore the intricacies of pairing beer and cheese while adding a fun interactive spin to the existing video chat with co-workers or clients. Log on, meet your guide and the fun begins! Start with learning how to pour the perfect pint of beer, an icebreaker, and get to pairing! You'll learn the ins and out of beer, cheese, and pairing beer & cheese in a fun and interactive format.
Kit contents
Each guest of the event will receive these items in a shipment to their address.
3 craft beers
3 kinds of cheese
3 chocolates
Koozie
Supported dietary restrictions:
Vegan

Vegetarian

Non-alcoholic

Dairy-free

Gluten-free
Shipping & delivery
This event includes a shipment to each guest's address. You'll have to provide addresses 15 days prior to the event to allow for shipping and delivery.
Shipping policy or exclusions
Shipping inside the contiguous US is included within the listing price. WE are unable to ship to PO boxes. For Beer & Cheese Experiences, guests in the following states will receive non-alcoholic boxes: AL, AR, DE, IN, MD, MO, MS, NC, UT, WV, VT. Additional shipping charges may apply for Hawaii and Alaska.
International shipping is not available for this event
Expedited shipping is not available for this event
Things you'll need
Each guest will need to supply the items below to participate fully in this event.
Your kit
A laptop or a screen with the ability to log into Zoom. For this event, we recommend a desktop or laptop for the best experience.
How to join
This event is delivered using the video platform: Zoom
The host is not able to use a video link provided by you.
Other things you will need to join:
Link to this event, provided after purchase
Internet connected device, tablets and phones are supported
Internet connection