Dumpling Making Class
Average rating:

4.1
Number of ratings:

(13)
1 hour virtual event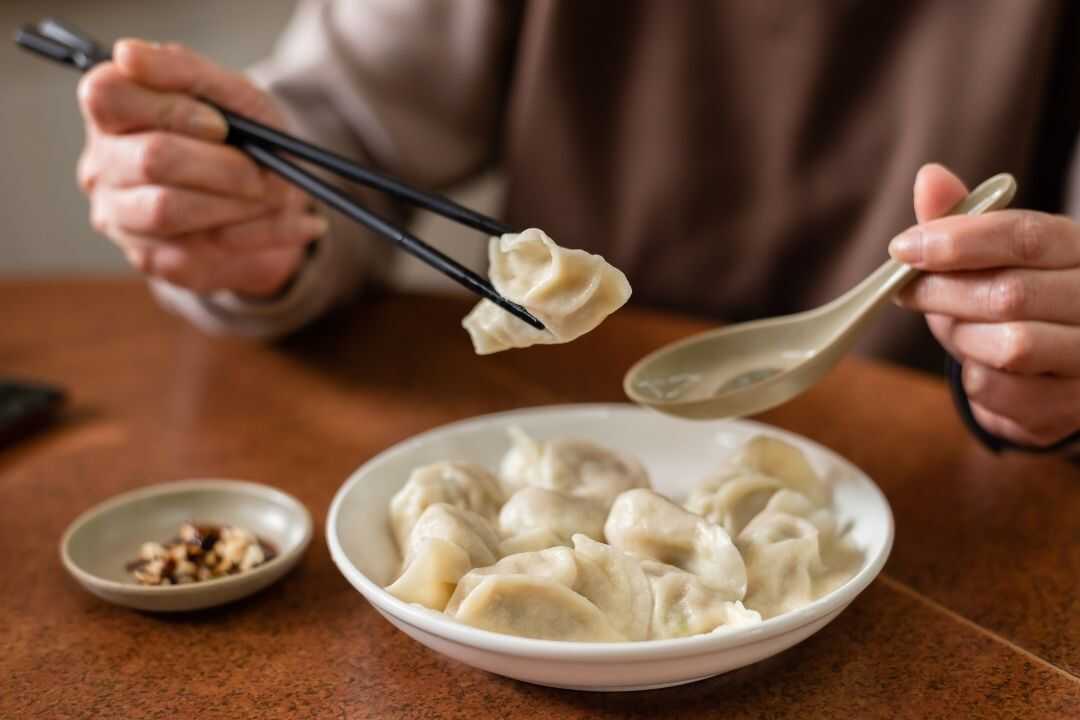 Event short description
Learn how to make Jioazi-style dumplings! Embrace that inner creative with the different folds you'll be shown forming these dumplings.
Virtual event

This host typically use zoom, but we can integrate with other systems.

Group size

This event supports 10 - 200 participants.

Group participation level

Medium - Guests will be sent a kit or prompted to participate in this event.

Kit included

A kit to accompany the event will be delivered to each guest prior to the event date.
Included with purchase
Video link
Custom invitation and calendar invites
Elevent Event Manager portal and homepage
Guest information collection
Messaging with host
Free shipping
Shipment monitoring
To join this event, your guests will need
An internet connection
Computer / device
Your kit — shipped to each guest
Full details
How it works
On top of making dumplings, we will also walk you through several cooking techniques that are transferable to your everyday cooking, ranging from knife work to cooking techniques.
Expect to use your hands in this event and feel how rewarding it is to eat something you made from scratch in your own kitchen.
Kit contents
Each guest of the event will receive these items in a shipment to their address.
All the necessary ingredients will be shipped to each participant during the week of the event.
Each kit includes enough for 2 adults and can be modified accordingly for severe allergies or dietary restrictions.
Guests can choose between pork or tofu.
Supported dietary restrictions:
Vegan

Vegetarian

Non-alcoholic

Nut-free

Dairy-free

Gluten-free
Shipping & delivery
This event includes a shipment to each guest's address. You'll have to provide addresses 14 days prior to the event to allow for shipping and delivery.
Shipping policy or exclusions
We ship within the US via UPS. Delivery to the lower 48 states (mainland US) is included. Shipping to Alaska and Hawaii costs an additional fee of $20 per kit. Ingredient kits can be sent to Canada for an additional $35 per kit. International guests outside the US and Canada can join as class-only for $45/person, and will receive an ingredient shopping list. Late guest registrations and group guest lists: Addresses received less than 11 business days before the event will require additional rush processing and/or expedited shipping, at $35-60 per kit.
International shipping is available but is not included in the price and will incur additional costs
Expedited shipping is not available for this event
Things you'll need
Each guest will need to supply the items below to participate fully in this event.
Knife
Chopping board
Medium pot
Mixing bowl
Slotted spoon
2-3 Tbsp Cooking oil (Vegetable, Canola, Olive Oil, Grape-seed, etc.)
How to join
This event is delivered using the video platform: Zoom
Prefer to use your own platform? This host supports the following options:
Zoom

Google Meet

Cisco Webex

Microsoft Teams

Blue Jeans

GoToMeeting
Other things you will need to join:
Link to this event, provided after purchase
Internet connected device, tablets and phones are supported
Internet connection