Fair Trade Chocolate Tasting
Average rating:

4.9
Number of ratings:

(8)
1 hour virtual event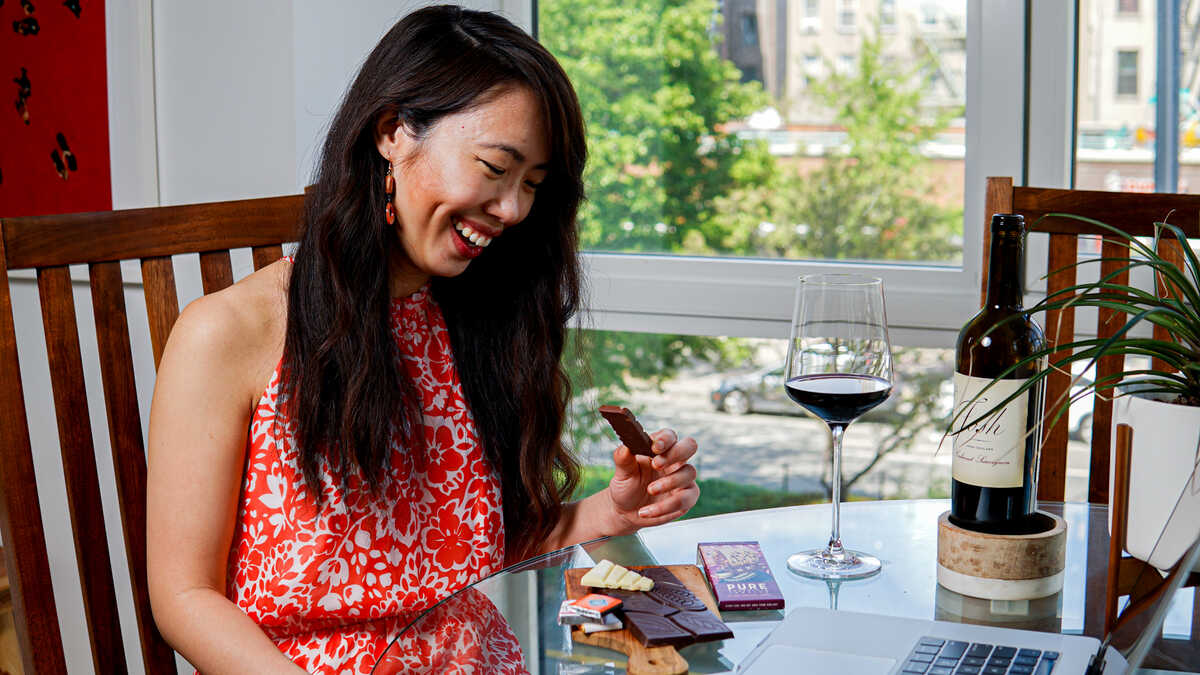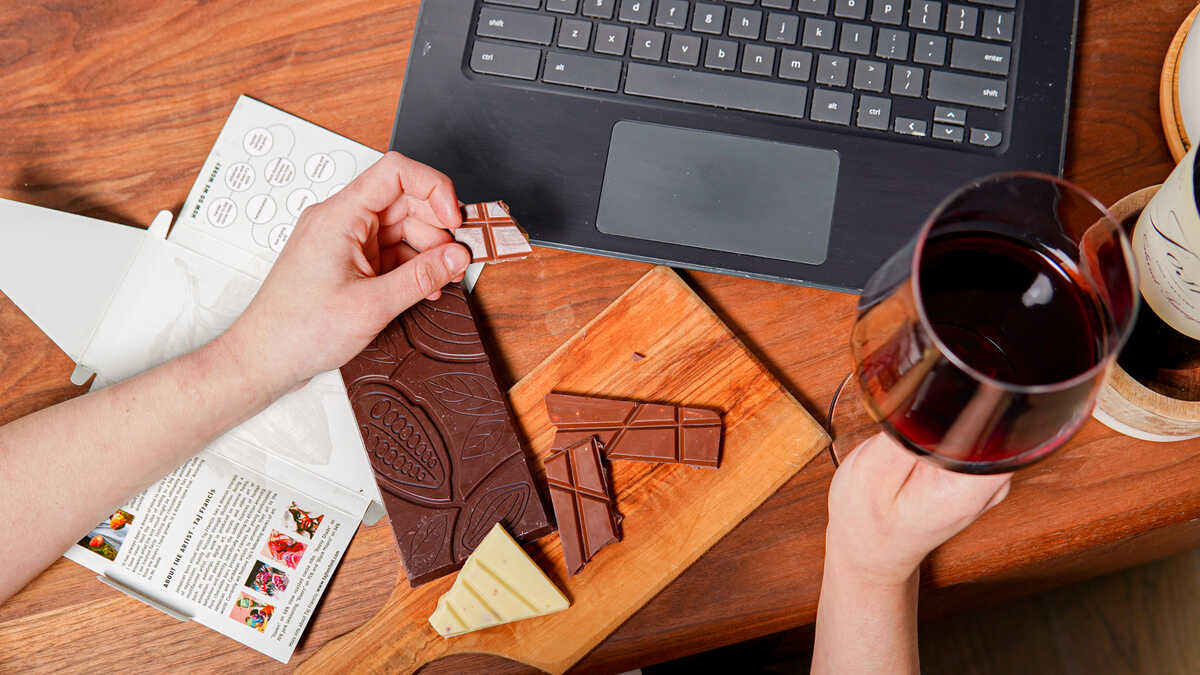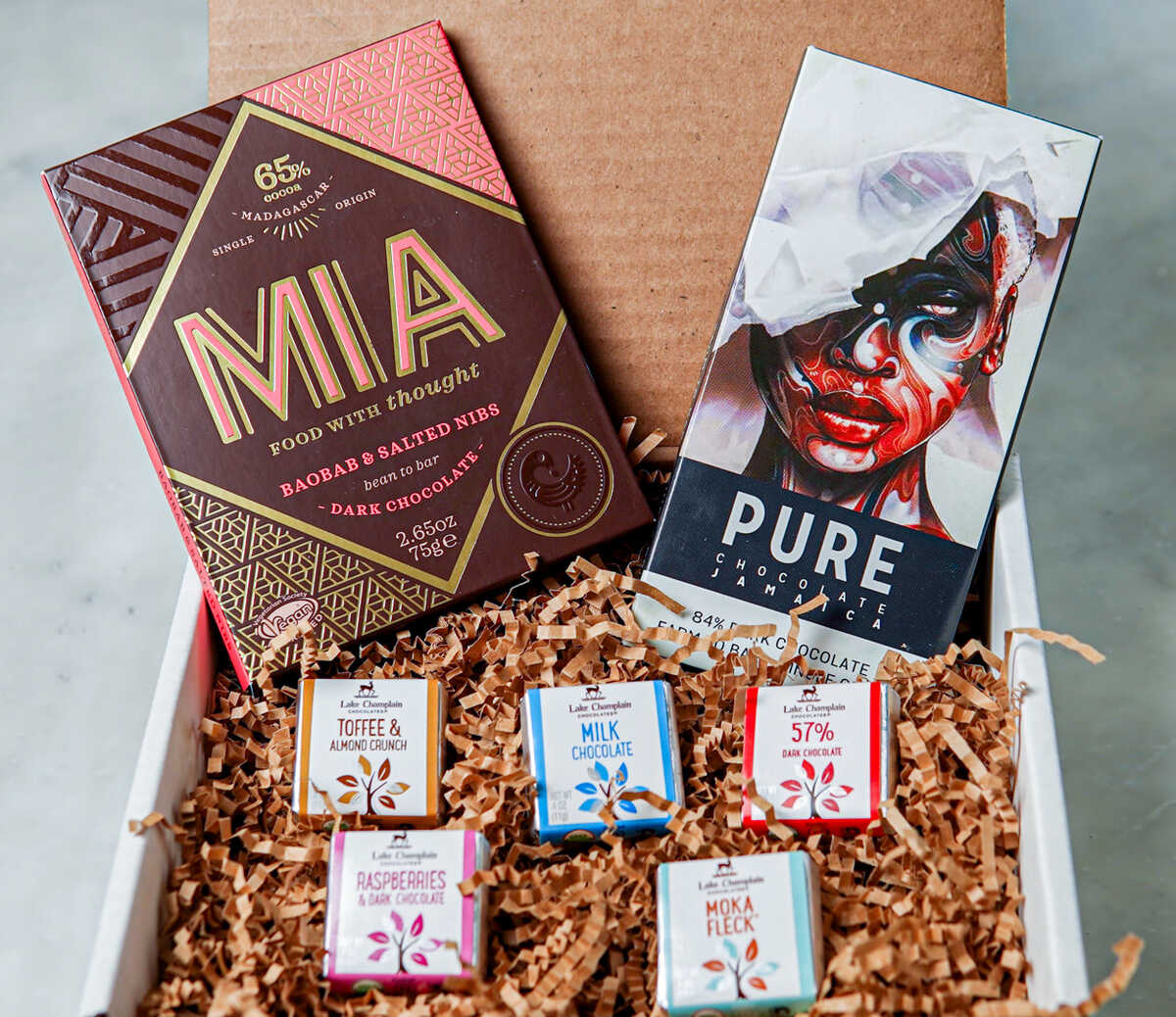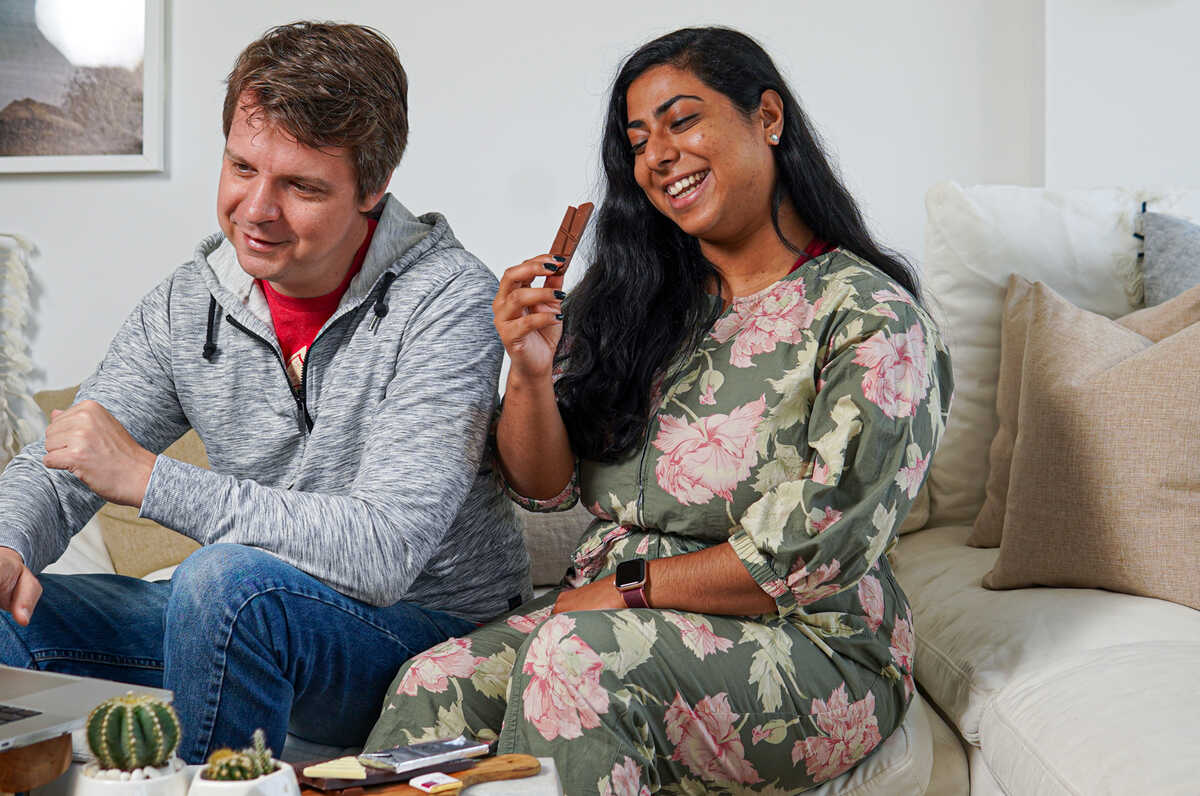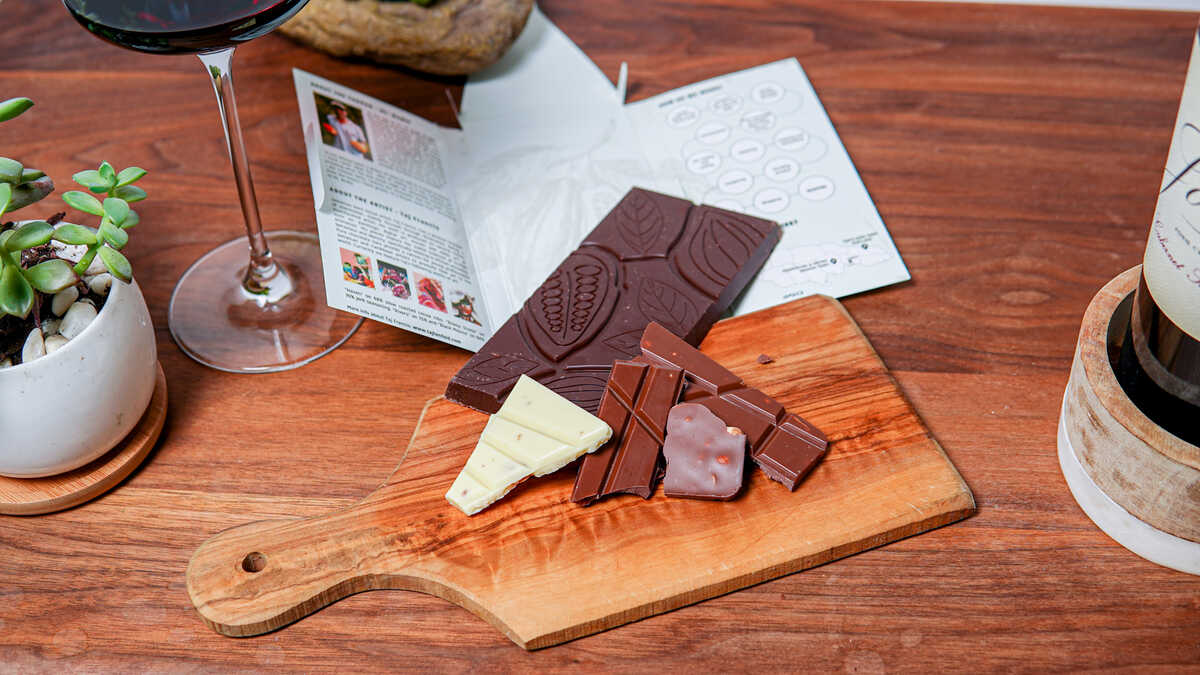 Event short description
Hosted by
Not Boring Events
Not Boring Events chocolate tastings are known best for our high level of engagement. We make our events really interactive by weaving in comedy, storytelling, trivia, and live feedback so that your team can actually interact during the tasting event rather than just watching it together like a lecture.
Virtual event

This host will provide a zoom video conference.

Group size

This event supports 5 - 100 participants.

Group participation level

Medium - Guests will be sent a kit or prompted to participate in this event.

Kit included

A kit to accompany the event will be delivered to each guest prior to the event date.
Full details
How it works
Led by your own personal chocolatier, this experience will explore the basics of chocolate tasting and historical anecdotes. When you open up these chocolate boxes in the mail, you will see four handcrafted bars. Each bar is a decadent treat designed to melt in your mouth and bring out flavors in chocolate you've probably never tasted before. We only source fair-trade chocolate that supports South American and West Farmers.
What To Expect:
We will pair interesting and delicious flavors with chocolate as well as explore the myth behind chocolate's inception and its a cross-continental journey
We will laugh at a history of recorded crazy chocolate experiments in Europe, including chocolate lasagna with chocolate a la sardines… hard to believe, we know!
You'll learn about the underbelly of the chocolate industry and how West African growers are using Fair Trade certifications to reclaim their specialization in the chocolate economy with an industry specialist.
Kit contents
Each guest of the event will receive these items in a shipment to their address.
2 bars
5 chocolate squares
Supported dietary restrictions:
Shipping & delivery
This event includes a shipment to each guest's address. You'll have to provide addresses 14 days prior to the event to allow for shipping and delivery.
Shipping policy or exclusions
Shipping is included
International shipping is not available for this event
Expedited shipping is available but is not included in the price and will incur additional costs
Custom messages are available to include in shipments
Things you'll need
Each guest will need to supply the items below to participate fully in this event.
How to join
This event is delivered using the video platform: Zoom
The host is not able to use a video link provided by you.
Other things you will need to join:
Link to this event, provided after purchase
Internet connected device, tablets and phones are supported
Internet connection
Your host
Not Boring Events
Tova, founder of Not Boring Events, graduated at the top of her class from the Culinary Institute of America where she was classically trained in French cuisine. She then went on to be a private chef for international celebrities including Paul McCartney and Jimmy Buffett. Tova's work includes pop-up event designing for Soho House. When the pandemic hit, she was inspired to create virtual tasting events that were anything but boring… and the rest is history.