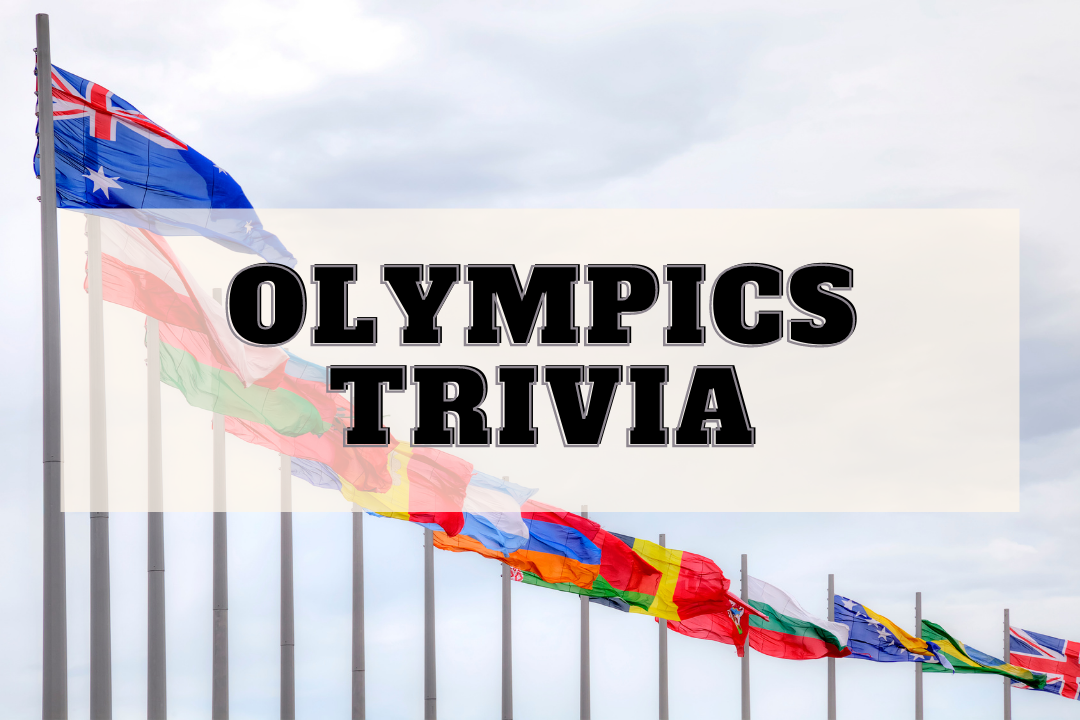 Event short description
Do you have what it takes?
Virtual event

This host will provide a zoom video conference.

Group size

This event supports 25 - 600 participants.

Group participation level

High - Guests will be asked to perform tasks, respond to, or engage with the group.

Event duration

1 hour 15 minutes
Included with purchase
Video link
Custom invitation and calendar invites
Elevent Event Manager portal and homepage
Guest information collection
Messaging with host
To join this event, your guests will need
An internet connection
Computer / device
Full details
How it works
Prove your mettle and reach for that podium in this new Olympics Trivia Game… with a twist! Team up with friends or colleagues to compete in five rounds of questions and challenges that test your brainpower and teamwork—and while the theme is the Olympic games, you won't just be naming famous gold medalists. Because the game isn't all about sports knowledge, anyone can compete and win!
You'll meet with our Host on Zoom, then head into team breakout rooms to answer questions in our custom, browser-based app. Each round encourages discussion that lets you work out the answers, and have fun while you do.
What to Expect
Along the way, you might be quizzed on Olympians and their sports, cities that have hosted the Olympics, the Olympic rings, and other famous "things with rings."
Plus there'll be a photo scavenger hunt round, where you'll need to collaborate with teammates to make medal-winning, "Brady Bunch" style team photos on your Zoom screen.
This virtual Olympics trivia game is perfect for bringing together colleagues in an engaging activity that builds bonds and raises morale, all while fighting off some of that Zoom fatigue. The friendly competition will have your group feeling glorious, and the positive impact will live on in your future meetings.
This host supports the following options:
Breakout rooms

This event uses break out rooms.

Same location

Individuals can join this event remotely or as a group from the same location using a single device.

Pre-assigned teams

For this event you can organize your guests into pre-assigned teams.
How to join
This event is delivered using the video platform: Zoom
The host is not able to use a video link provided by you.
Other things you will need to join:
Link to this event, provided after purchase
Internet connected device, tablets and phones are supported
Internet connection