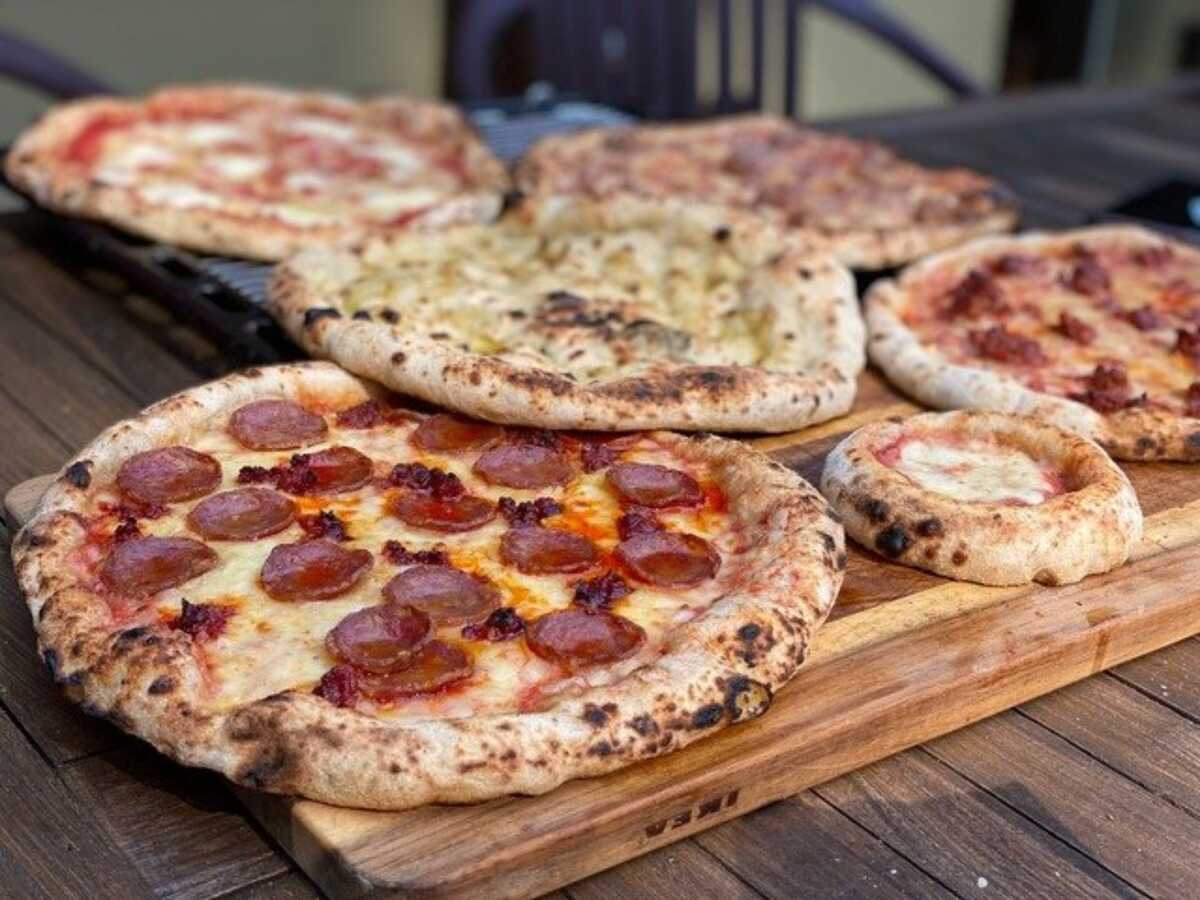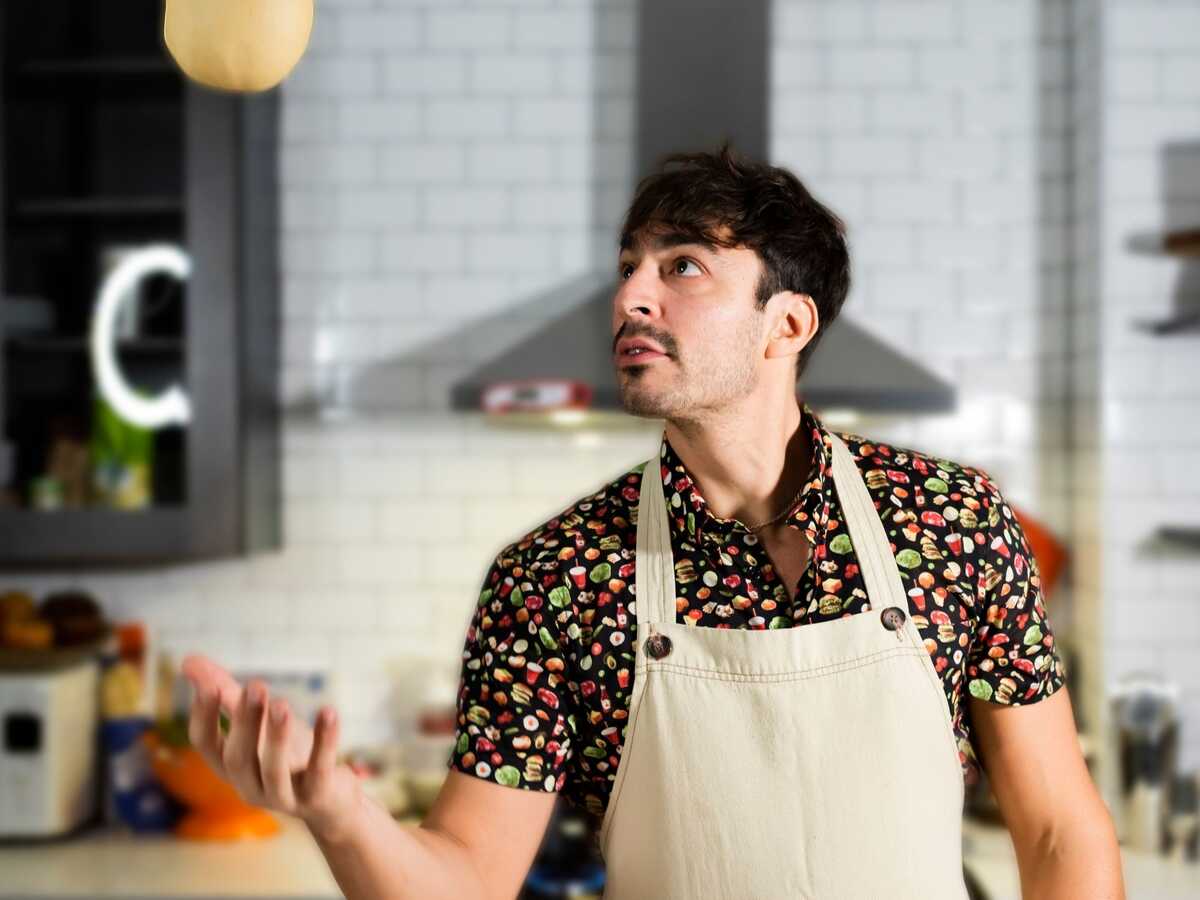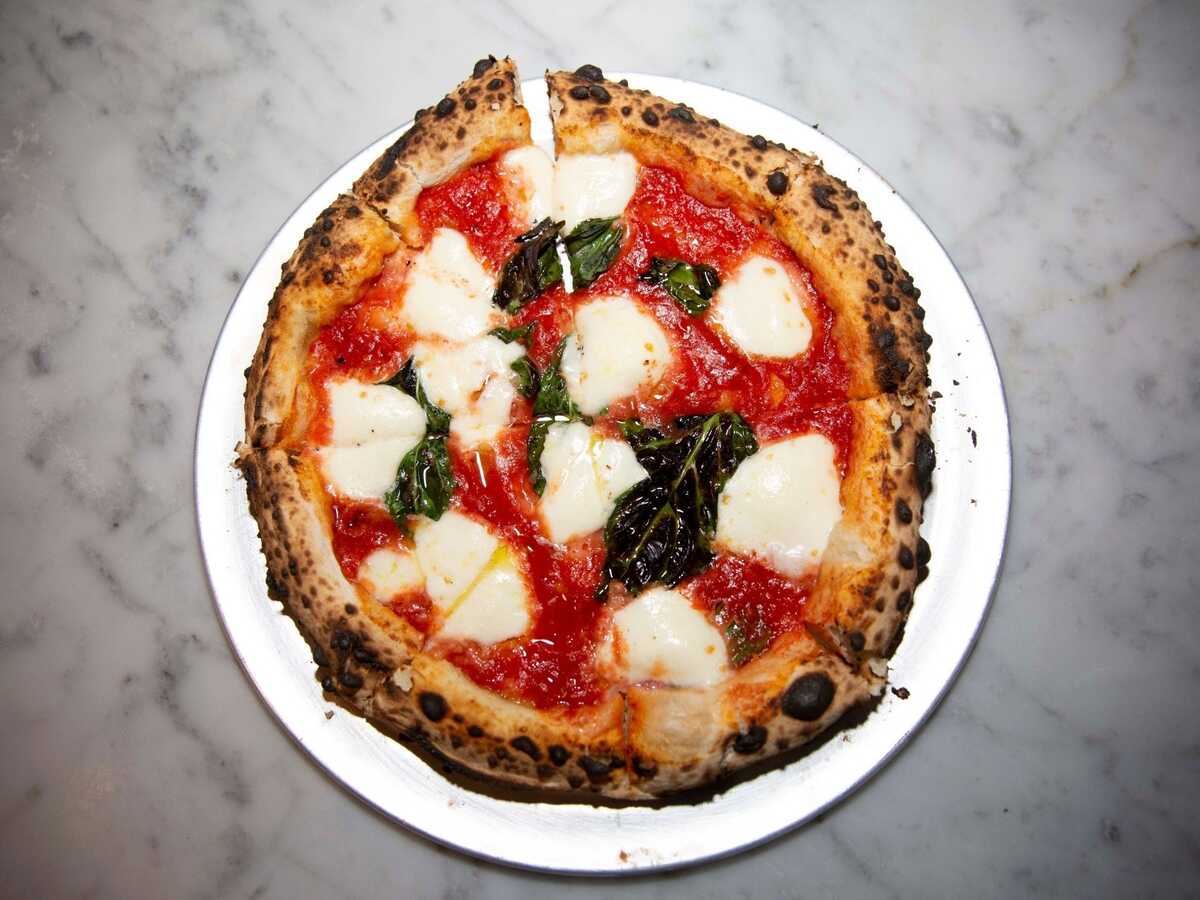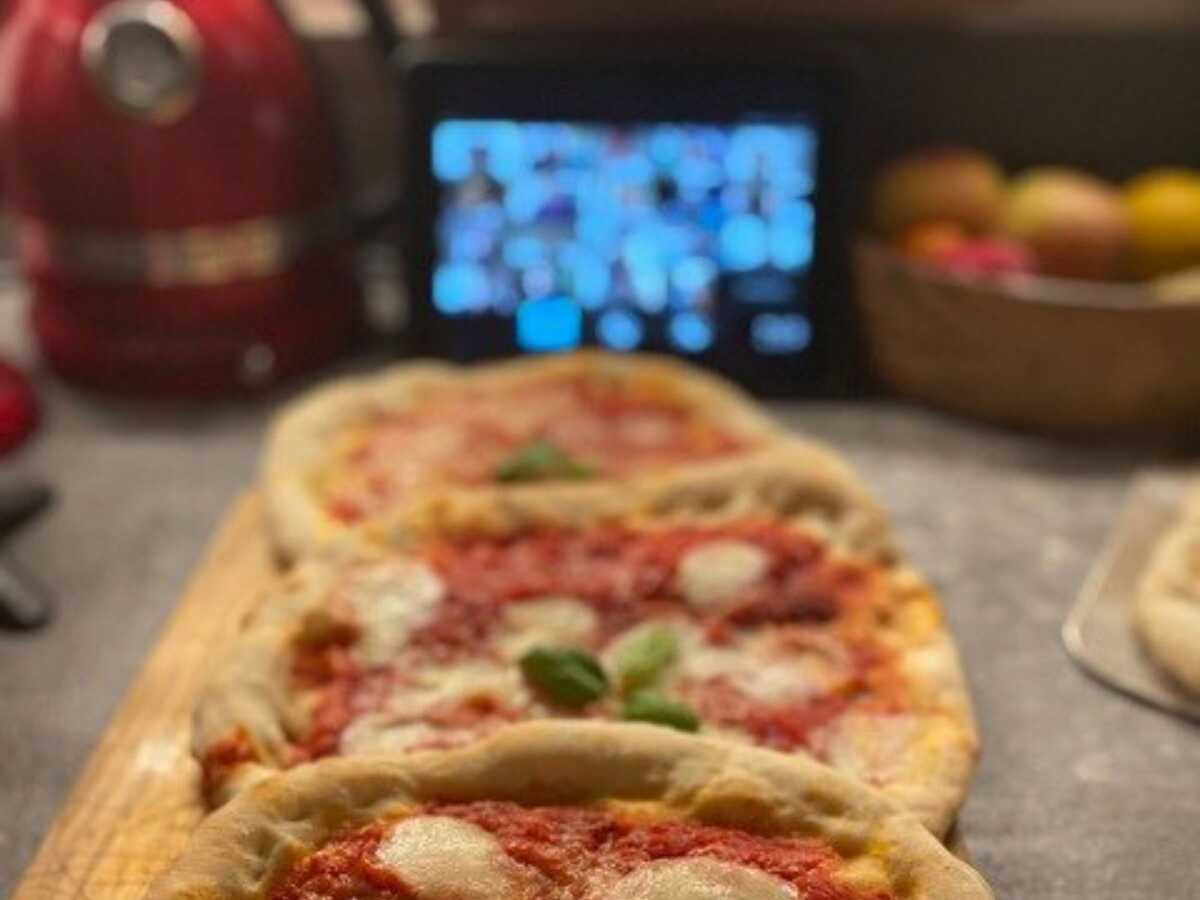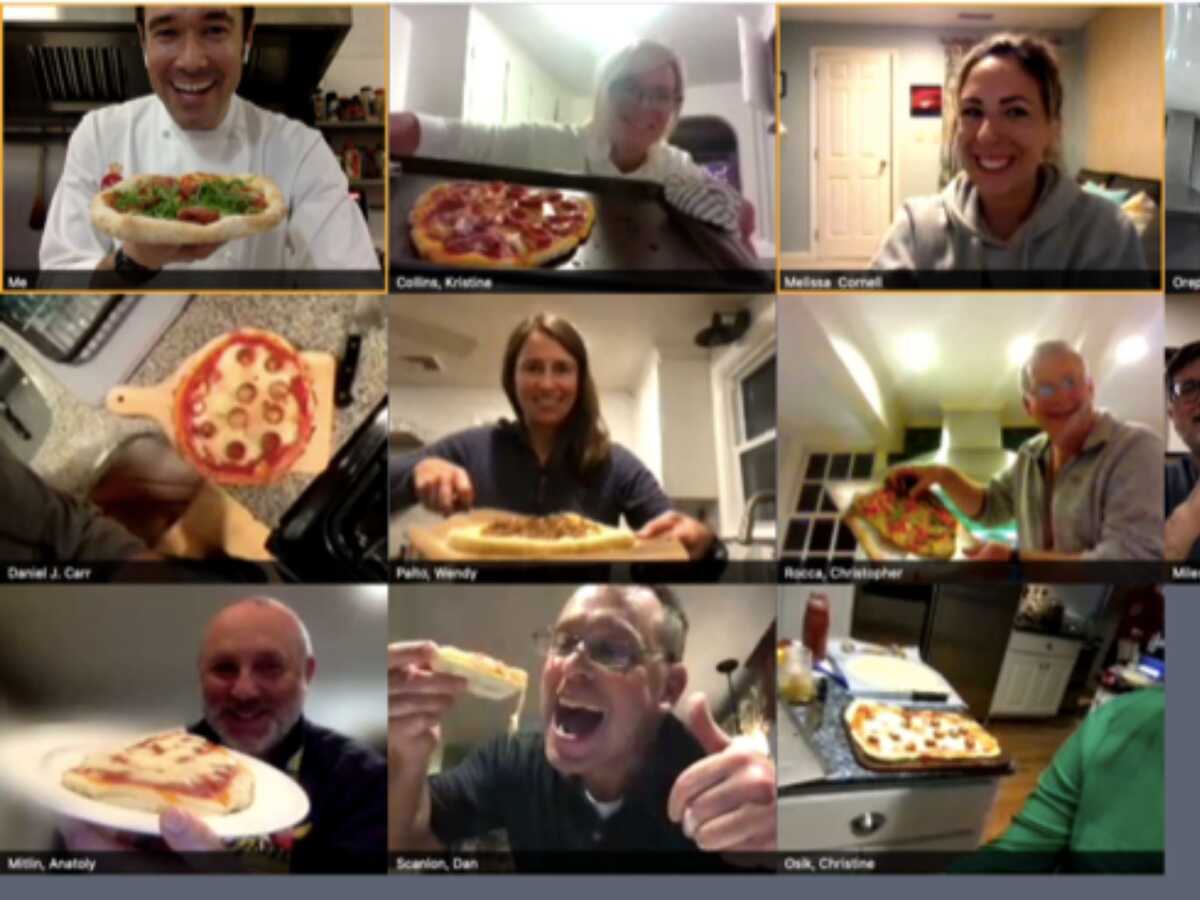 Event short description

Hosted by
Ciao Evento
In this class you'll learn all the steps of how to make delicious pizza from scratch! You'll master making and shaping the perfect pizza dough. Once the dough is made we add toppings before popping it in the oven and ending the class in pure pizza bliss!
Virtual event

This host typically use zoom, but we can integrate with other systems.

Group size

This event supports 10 - 500 participants.

Group participation level

Medium - Guests will be sent a kit or prompted to participate in this event.

Languages supported

English, Spanish, German, and Italian

Event duration

1 hour 30 minutes

Kit included

A kit to accompany the event will be delivered to each guest prior to the event date.
Full details
How it works
Learn to make this uniquely tasty pizza recipe that is a combination of New York and Neapolitan style pizza. You'll turn your bag or flour and yeast into the perfect dough then add your toppings. All participants will make enough for four individual pizzas.
Kit contents
Each guest of the event will receive these items in a shipment to their address.
Pizza
Flour
Pizza Sauce
Yeast
Fresh Mozzarella
Supported dietary restrictions:
Vegan

Vegetarian

Non-alcoholic

Nut-free

Dairy-free

Gluten-free
Shipping & delivery
This event includes a shipment to each guest's address. You'll have to provide addresses 14 days prior to the event to allow for shipping and delivery.
Shipping policy or exclusions
Ships to all US states except Hawaii and Alaska. Can ship up to 5 kits to Canada per event
International shipping is not available for this event
Expedited shipping is not available for this event
Things you'll need
Each guest will need to supply the items below to participate fully in this event.
Medium bowl
A clean working surface
Access to warm water
Access to an oven
A knife
A hard baking sheet or pizza stone
Measuring cup
Measuring spoons
How to join
This event is delivered using the video platform: Zoom
Prefer to use your own platform? This host supports the following options:
Zoom

Google Meet

Cisco Webex

Microsoft Teams
Other things you will need to join:
Link to this event, provided after purchase
Internet connected device, tablets and phones are supported
Internet connection

Your host
Ciao Evento
Evento is a leader in virtual culinary experiences. Our classes are not only about learning to create delicious authentic dishes, we also make sure all participants have a blast while with us! We host both online and in person (be in touch directly about in person) classes. We have cooked with 1000s of people and top companies worldwide. Evento is about sharing our passion and love for cooking with all of our sous chefs! There is a reason why many of our clients choose to cook with us repeatedly. We create memorable experiences, and we'd love to add you to our cooking community!