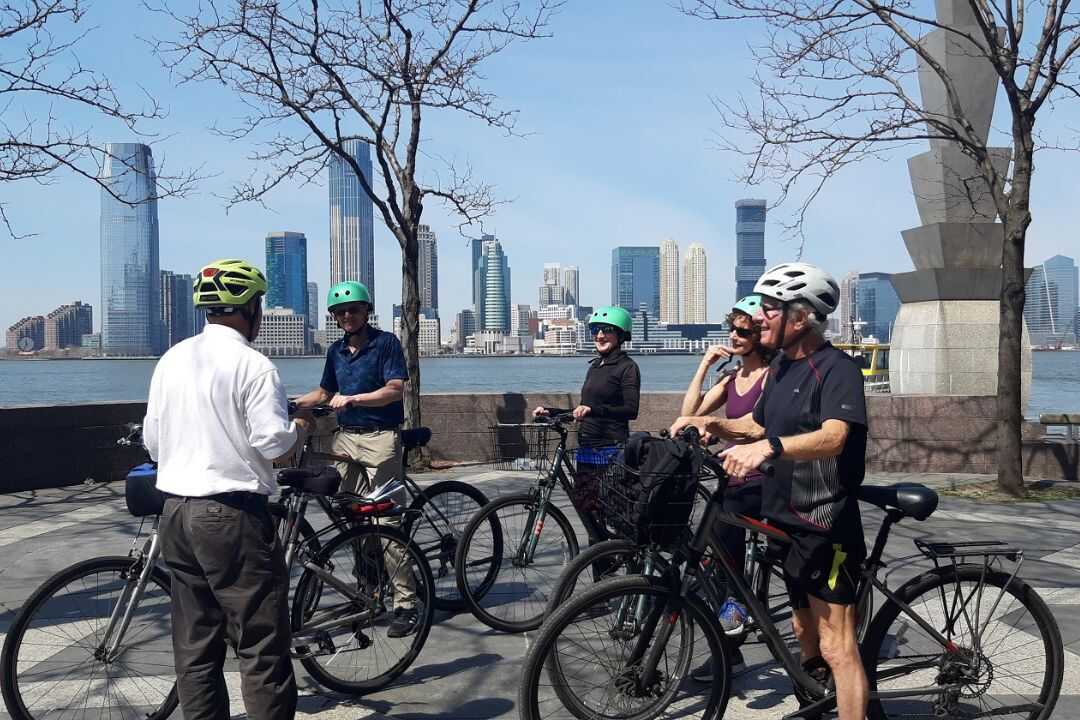 Event short description
Hosted by
Bike Rent NYC
New York: dazzling skyscrapers, rich history, stunning views, and a myriad things to do. Experience them all on our three hour bike tour of the Hudson river. If you enjoy stress-free waterside cycles, away from hectic city traffic, this is the tour for you.
In-person event

Your guests will need to travel to the host's location to attend the event.
See Location details below for more information.

Group size

This event supports 3 - 999 participants.
Full details
How it works
Our experienced guide will lead you down the island of Manhattan along the Hudson River Greenway, starting at Hell's Kitchen and finishing on the other side of the Southern tip at the famous Brooklyn bridge. On this tour you can get off the beaten tourist track and soak up New York's true spirit. You will of course see views of Lady Liberty, the High line, Wall street and the Brooklyn bridge, as well as discovering what New Yorkers do in their time off. From kayaking to outdoor cinemas, this area of the city that never sleeps is sure to inspire.
Things you'll need
Each guest will need to supply the items below to participate fully in this event.
We ask for one form of ID as a security deposit
Your guests will need to travel to the host's location to attend the event.
Your host
Bike Rent NYC
Bike Rent NYC is the largest local bike rental business in New York City and is the official bike rental company of the NYC Parks.
Bike Rent NYC serves New York City residents and visitors through daily bicycle rentals and guided bike tours of Central Park, the Brooklyn Bridge and more. We currently have 12 locations and counting.
Bike Rent NYC also offers a variety of other tourism services, including pedicab tours, custom itineraries, educational tours, and events.