Murder! At the Manor (60 Minutes, 3 actors)
Average rating:

4.7
Number of ratings:

(161)
1 hour virtual event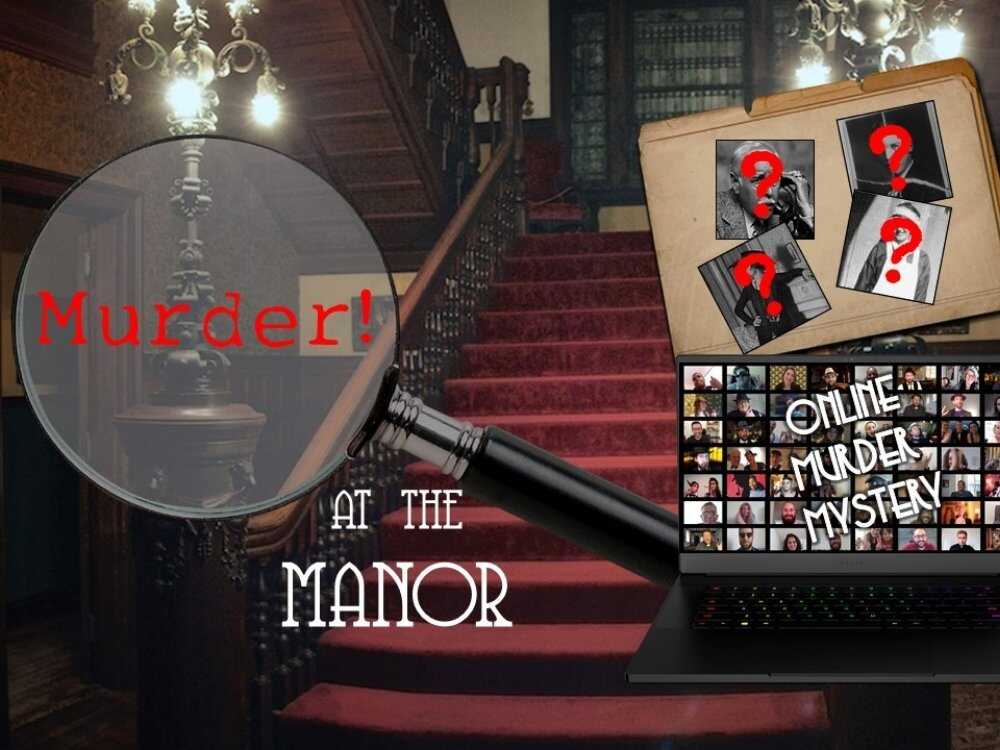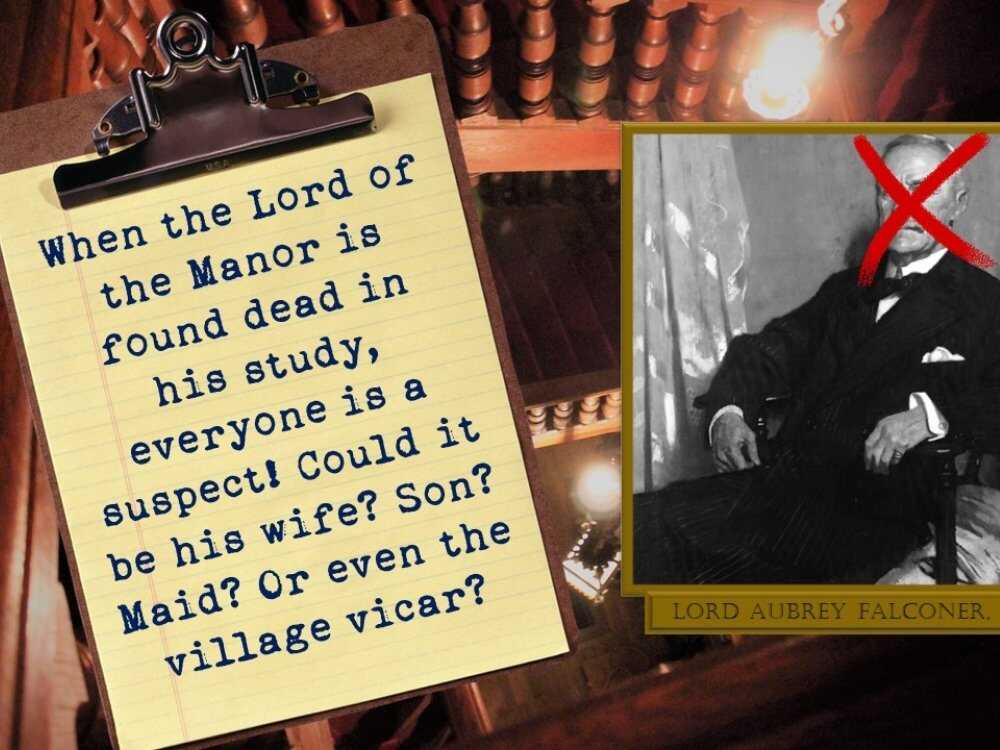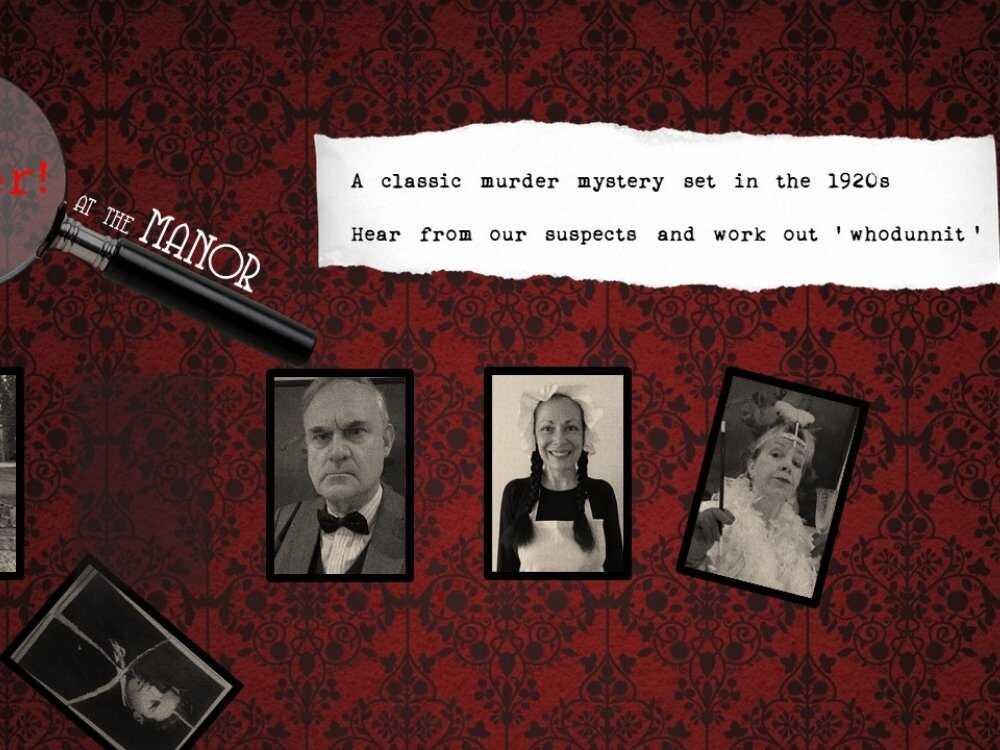 Event short description
A Great British Murder Mystery! There's been a grisly murder in the usually sleepy village of Skellington and the local Detective is calling on you to help him solve it. Quiz shady suspects, analyze clues and look at evidence to figure out the method, motive, and murderer!
Join the ranks of England's best detective to analyze clues and interview two shady suspects in this sixty minute spectacular. Figure out the method, motive, and murderer!
Virtual event

This host will provide a zoom video conference.

Group size

This event supports 1 - 50 participants.

Group participation level

Medium - Guests will be sent a kit or prompted to participate in this event.
Full details
How it works
Prior to working on the case together you will receive a dossier of clues to review so you can familiarize yourself with the suspects and all the town gossip. On the day of the event you'll meet our hapless but charming detective who'll talk you through the crime scene and introduce your suspects. Analyze the clues that pertain to the case and get ready to quiz our characters! As a team, you'll deliver your final verdict which could see one (or more) of our suspects put behind bars! This experience will include performances from three live actors and comedians, including your host, the detective.

This host supports the following options:
Breakout rooms

This event uses break out rooms.

Same location

Individuals can join this event remotely or as a group from the same location using a single device.

Pre-assigned teams

For this event you can organize your guests into pre-assigned teams.
Things you'll need
Each guest will need to supply the items below to participate fully in this event.
A laptop or a screen with the ability to log into Zoom.
For this event, we recommend a desktop or laptop for the best experience.
How to join
This event is delivered using the video platform: Zoom
The host is not able to use a video link provided by you.
Other things you will need to join:
Link to this event, provided after purchase
Internet connected device, tablets and phones are supported
Internet connection