Pride Flag Cupcakes
1 hour virtual event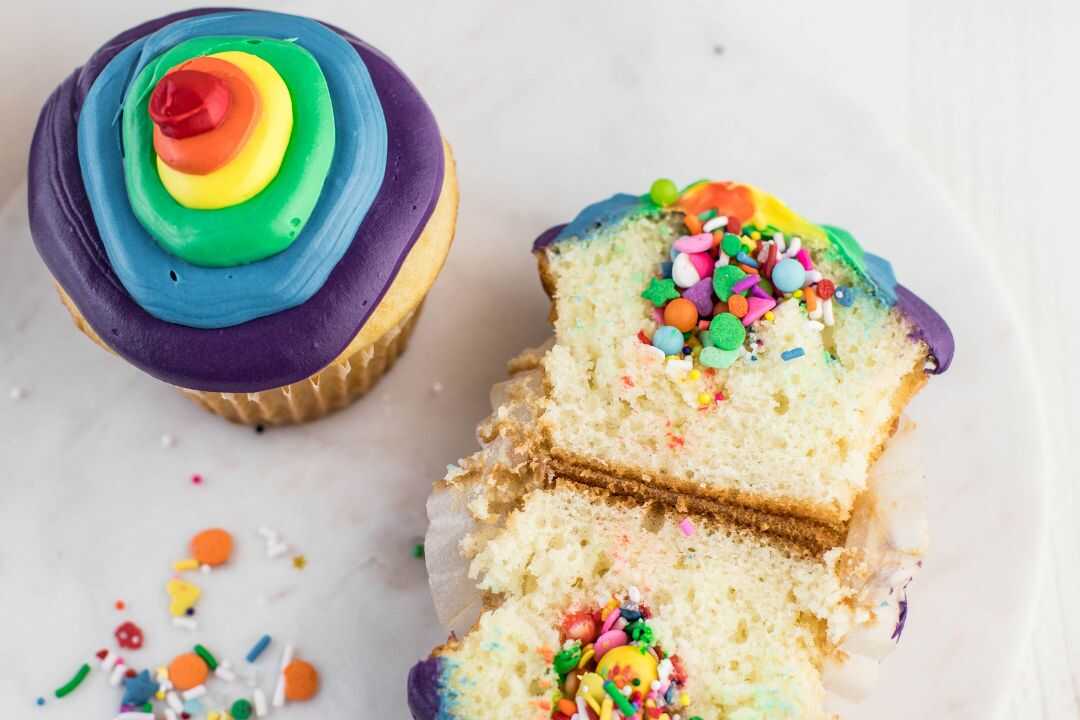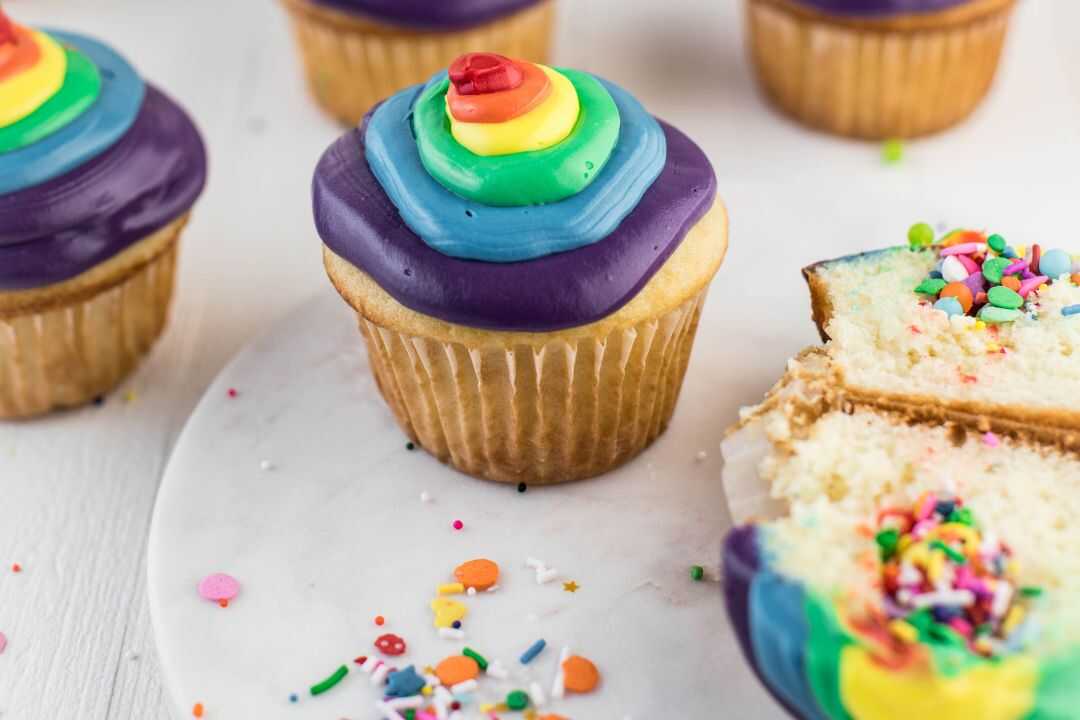 Event short description
Celebrate Pride with these bright and colorful cupcakes. Your purchase includes everything you'll need to make these cupcakes come to life.
Virtual event

This host typically use zoom, but we can integrate with other systems.

Book now - adjust headcount later

Headcount can be adjusted up to 14 days before the event.

Group size

This event supports 15 - 500 participants.

Group participation level

High - Guests will be asked to perform tasks, respond to, or engage with the group.

Kit included

A kit to accompany the event will be delivered to each guest prior to the event date.
Full details
How it works
Let's bake and decorate some show-stopping gorgeous cupcakes together. Learn how to mix colors, use different piping tips to create different designs and patterns and take pride (pun intended!) in this delicious masterpiece.
This host supports the following options:
Breakout rooms

Same location

Individuals can join this event remotely or as a group from the same location using a single device.

Pre-assigned teams
Kit contents
Each guest of the event will receive these items in a shipment to their address.
Premium White Cake Mix
Buttercream Mix
Tipless 12" Piping Bags (10 count)
Chefmaster Red Red
Chefmaster Sky Blue
Chefmaster Lemon Yellow
Wilton Rainbow Confetti Sprinkles 1.4oz
Celebakes Rainbow Sprinkles 3oz
Supported dietary restrictions:
Gluten-free

Nut-free

Vegetarian

Vegan
Shipping & delivery
This event includes a shipment to each guest's address. You'll have to provide addresses 14 days prior to the event to allow for shipping and delivery.
Shipping policy or exclusions
We can ship anywhere in the US and internationally. The listing price includes delivery within the lower 48 states (mainland US). Delivery to Hawaii and Alaska will be an additional $50 per kit and require 21 days lead time. Delivery to Canada will be an additional $20 per kit. International shipping will be an additional $100 per kit, and require 21 days lead time. For any guests who register after the deadline, rushed shipping is also available for an additional $20 per kit.
International shipping is available but is not included in the price and will incur additional costs
Expedited shipping is available but is not included in the price and will incur additional costs
Things you'll need
Each guest will need to supply the items below to participate fully in this event.
Bowls
Whisk
Spoon
Cupcake
Baking tray
Spatula
Oven
How to join
This event is delivered using the video platform: Zoom
Prefer to use your own platform? This host supports the following options:
Zoom

Google Meet

Microsoft Teams
Other things you will need to join:
Link to this event, provided after purchase
Internet connected device, tablets and phones are supported
Internet connection