Seasonal Cocktails
1 hour virtual event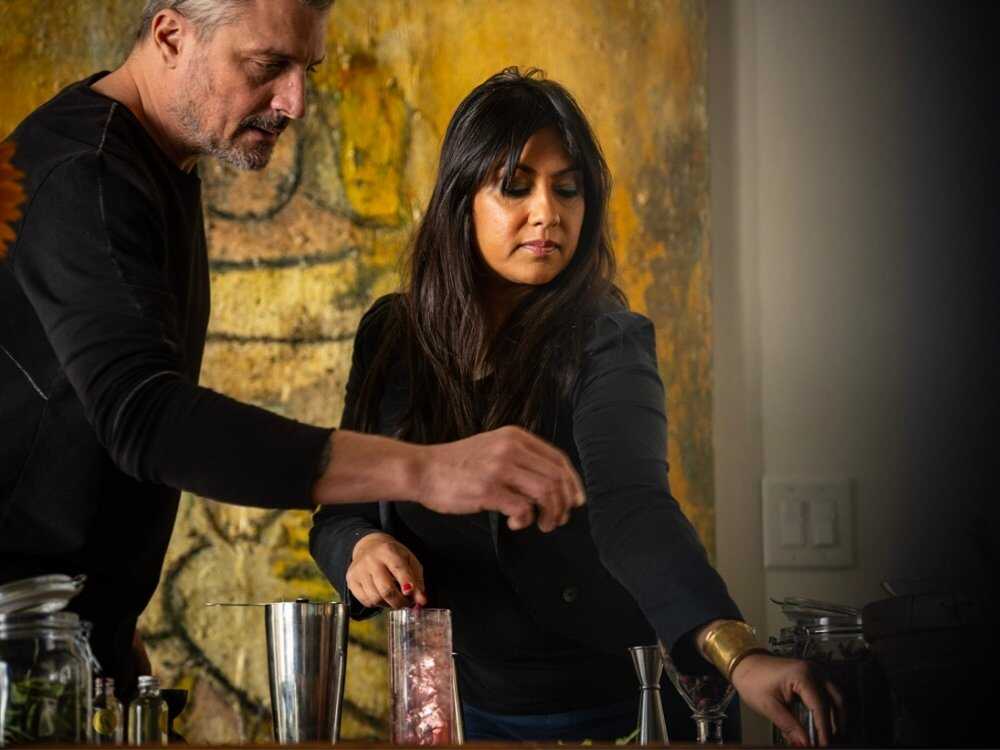 Event short description
Hosted by
The Cocktail Architect
Learn to create three seasonal cocktails made using our artisan cocktail kits delivered straight to you. During this one-hour experience, you'll learn cocktail tips, hacks, whilst learning more about the ingredients we're using and some fun food and drink trivia.
Virtual event

Your host will provide a video conference link prior to the event.

Group size

This event supports 10 - 150 participants.

Kit included

A kit to accompany the event will be delivered prior to the event date.
Book this event
$125 / person
Full details
How it works
Think of this experience as an interactive drink and food show. Guests will learn how to create three cocktails using a cocktail kit that is sent to them with bar tools, custom garnishes, and artisan syrups. You will be guided by a master mixologist and learn the art of mixing drinks at home and how to incorporate seasonal ingredients into your cocktails.
Kit contents & instructions
A 250 ml shaker tin and strainer
Jigger
Mixing spoon
3 artisan syrups
3 custom garnishes
Prep list & drink menu
Things you'll need
Glassware, whatever you normally use will suffice
Suggested alcohol from the prep list
Your kit
A laptop or a screen with the ability to log into Zoom. For this event, we recommend a desktop or laptop for the best experience.
How to join
After you book you will receive an email with a meeting link that you can share with your team
The host is not able to use a video link provided by you.
Other things you will need to join:
Link to this event, provided after purchase
Internet connected device, tablets and phones are supported
Internet connection
Your host
The Cocktail Architect
The Cocktail Architect is a Mixology & Events company run by a group of Culinary Creatives, with locations in New York, Brooklyn, The Hudson Valley, and Austin Texas. The Cocktail Architect cocktail classes and specialty cocktail kits that we deliver, bring remote teams together to celebrate and deepen their bond, strengthen connections with clients, and improve employee happiness. Our unique Mixology experiences focus on bringing people together through engaging, fun, virtual, hands-on events that help transport your teams and clients to a different time and place.