Get to Know Your Team Trivia
Average rating:

4.5
Number of ratings:

(21)
1 hour virtual event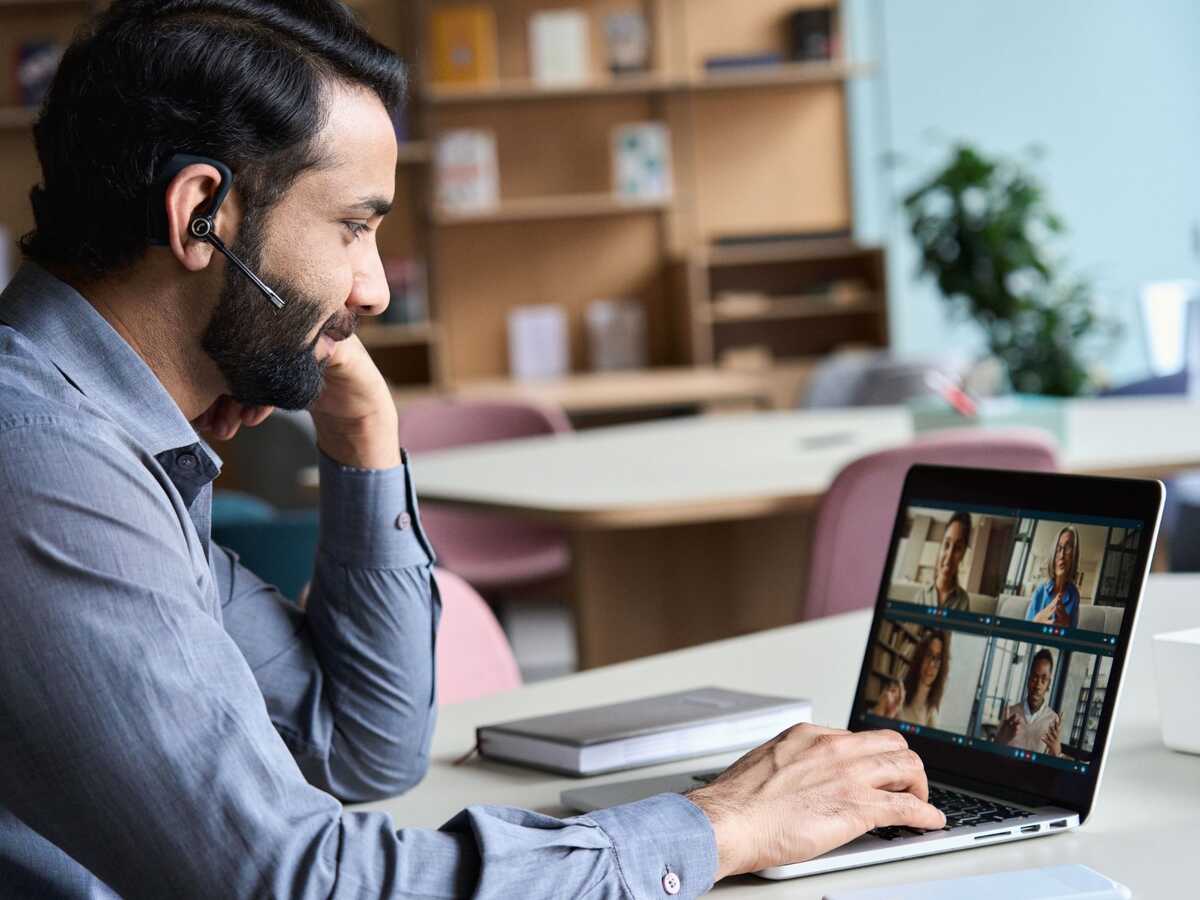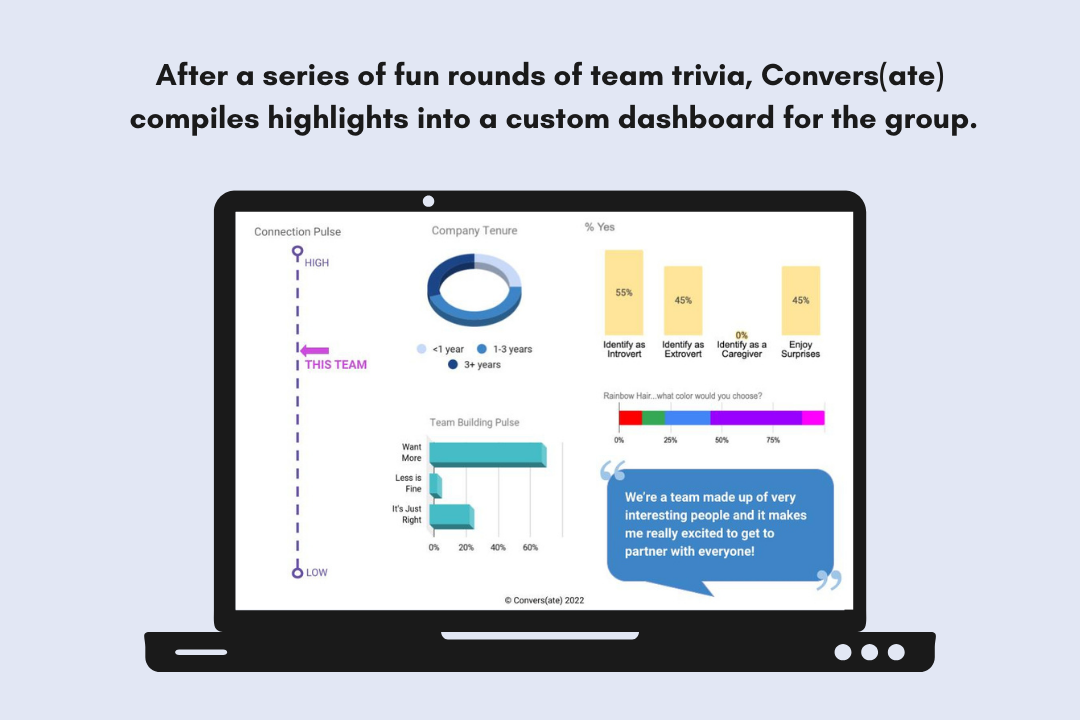 Event short description
Hosted by
Convers(ate)
With the pace and fun of a classic trivia game, we add a twist: instead of random facts trivia, this game is all about getting to know your colleagues better in a fun and memorable way.
Virtual event

This host typically use zoom, but we can integrate with other systems.

Group size

This event supports 1 - 30 participants.
Book this event
$800 $720 / group
Full details
How it works
To kick things off, participants will secretly answer a few simple questions about themselves, which we will use to create the trivia prompts on the spot!. You're guaranteed to learn something new about each other - whether you've recently begun working together or have done so for years!
Teams hire us because they seek:
- An opportunity to build relationships (especially valuable when the team is geographically distributed or has welcomed recent new hires)
- A break from the transactional nature of virtual work
- Fresh energy from an experienced facilitator who knows how to engage the room
- A "break" for managers who are often the ones leading meetings, giving them a chance to show up as a participant
Once you book, we'll reach out to offer a fifteen minute optional intro call.
On the day of your event, we'll take care of everything. During the session, we're part DJ and part facilitator, leading the group through a series of question activities that get everyone engaged, laughing, and learning something new about one another. Our facilitation style keeps things light and meaningful.
Your group will leave feeling a little bit more human with a stronger foundation for deeper relationships as colleagues. After the session, we share the responses with you from participants in case you'd like to keep the conversations going!
Things you'll need
A laptop or a screen with the ability to log into Zoom. For this event, we recommend a desktop or laptop for the best experience.
How to join
This event is delivered using the video platform: Zoom
Prefer to use your own platform? This host supports the following options:
Zoom

Google Meet

Microsoft Teams
Other things you will need to join:
Link to this event, provided after purchase
Internet connected device, tablets and phones are supported
Internet connection
Your host
Convers(ate)
Created by two professional facilitators, Convers(ate) sparks connection with engaging and meaningful conversation. Our signature facilitation approach levels hierarchies, provides space for ideas, perspectives and personal stories and enables people to connect on a meaningful level. Our retail box set has been praised by marthastewart.com, Parade and BizBash.