Women in Chocolate Storytelling Experience
Average rating:

5.0
Number of ratings:

(10)
1 hour virtual event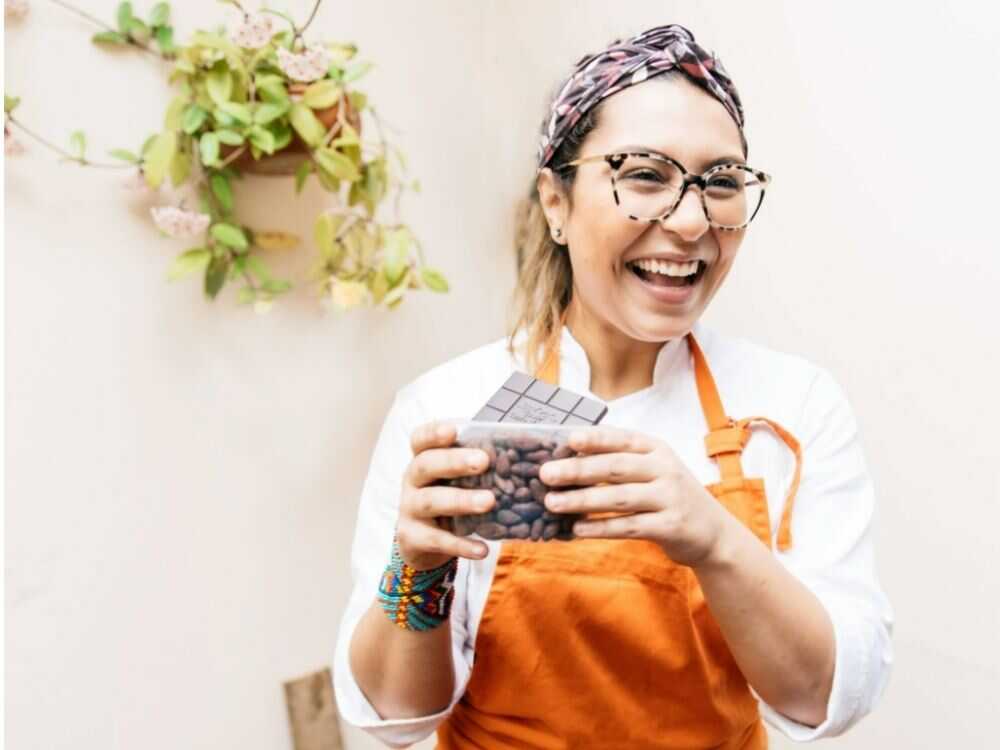 Event short description

Hosted by
Gourmet Boutique
The male-dominated chocolate industry has recently experienced some interesting changes. This tasting package is a celebration of women in chocolate focusing on a lineup of our founder's favorite female and minority-owned makers.
Virtual event

This host typically use zoom, but we can integrate with other systems.

Group size

This event supports 12 - 500 participants.

Kit included

A kit to accompany the event will be delivered to each guest prior to the event date.
Full details
How it works
Gourmet Boutique a women-led small business is thrilled to present to you a new tasting adventure: Women in Chocolate.
Although women are often seen at the center of product advertisements, we often miss the farmers pouring their love into family cacao plantations, or the amazing makers pushing the craft bean-to-bar movement to greater heights and everyone in between.
This tasting kit celebrates the female chocolate makers with a nod to women's place in chocolate history. Join us on this delicious adventure sampling world's most awarded makers from near and far while learning a bit about your taste profile, culture, and history in the world of chocolate. A highly engaging tasting experience to inspire much-spirited conversation at your next team-building event.
Gourmet Boutique events will have a 15 person minimum for an instructor. For events with less than 15 people attending, the cost will include a $250 speaking fee.
Kit contents
Each guest of the event will receive these items in a shipment to their address.
5 craft chocolate bars carefully curated (20g-80g each depending on the craft maker)
Tasting Mat
$10 gift card to gourmetboutique.com
Shipping & delivery
This event includes a shipment to each guest's address.
International shipping is available but is not included in the price and will incur additional costs
Expedited shipping is available but is not included in the price and will incur additional costs
Custom messages are available to include in shipments
Things you'll need
Each guest will need to supply the items below to participate fully in this event.
How to join
This event is delivered using the video platform: Zoom
Prefer to use your own platform? This host supports the following options:
Zoom

Microsoft Teams

Google Meet

Cisco Webex

GoToMeeting

Blue Jeans
Other things you will need to join:
Link to this event, provided after purchase
Internet connected device, tablets and phones are supported
Internet connection

Your host
Gourmet Boutique
Like wine, craft beer, and specialty coffee has in the past, craft chocolate is taking center stage! Anya, the Founder of Gourmet Boutique has been exploring the craft chocolate scene from its infancy in the early 2000s to the chocolate revolution of today.