Workday Update
30 minute virtual event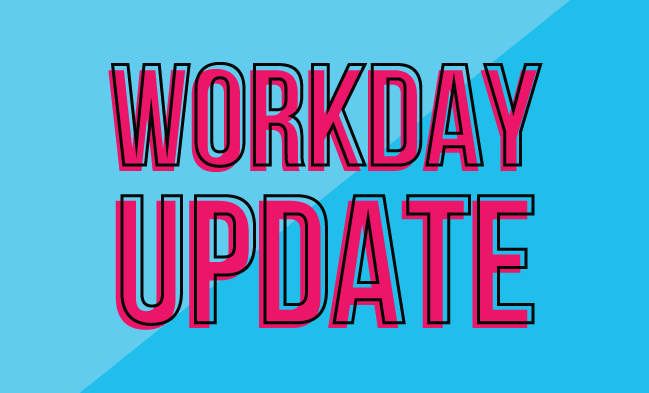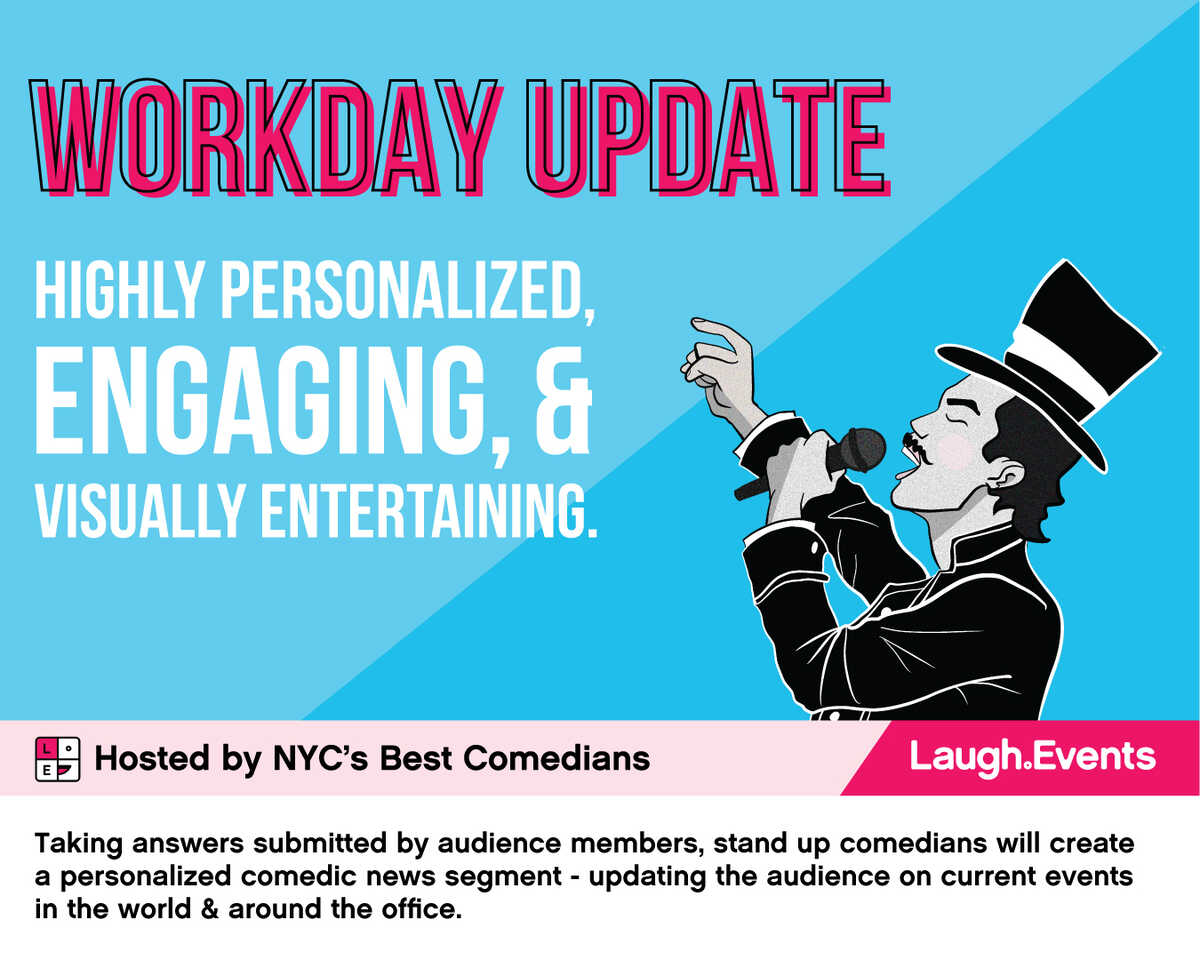 Event short description
A professional comic will bring together your company's lingo, inside jokes, and current happenings for a customized news segment.
Virtual event

This host typically use zoom, but we can integrate with other systems.

Book now - adjust headcount later

Headcount can be adjusted up to 1 days before the event.

Group size

This event supports 1 - 500 participants.

Group participation level

Low - Guests can sit back and watch this event.

Event duration

30 minutes
Included with purchase
Video link
Custom invitation and calendar invites
Elevent Event Manager portal and homepage
Guest information collection
Messaging with host
To join this event, your guests will need
An internet connection
Computer / device
Full details
How it works
Pick a comedy show that's laughter-packed and perfectly suited for your team. Let us know what's going on in current events at your company and we'll provide the jokes.
Comics have been featured on Conan, Late Night with David Letterman, Late Night with Seth Meyers, The Tonight Show with Jimmy Fallon, America's Got Talent, Comedy Central, and many more esteemed programs.
How to join
This event is delivered using the video platform: Zoom
Prefer to use your own platform? This host supports the following options:
Zoom

Microsoft Teams

Google Meet

Cisco Webex

GoToMeeting

Blue Jeans
Other things you will need to join:
Link to this event, provided after purchase
Internet connected device, tablets and phones are supported
Internet connection