With the COVID-19 pandemic interrupting many of our plans over the past few years, celebrating holidays and special occasions from a distance has become increasingly common. We've put together this list of virtual Valentine's Day ideas ideal for teams and small groups that will help you foster camaraderie and better working relationships among your team.
What can you do that's virtual to celebrate Valentine's Day? From cooking classes to wine tastings, paint nights, and more, these virtual Valentine's Day ideas make great icebreakers and team-building events that promise fun for all.
Virtual chocolate tasting
Chocolate is a classic Valentine's Day gift, so why not make it more fun with a virtual chocolate-tasting party? Your team will get to taste the finest chocolates from the world's best chocolatiers. Have your team vote on their favorites or turn it into a guessing game to see who can identify the unique taste of a variety of mouthwatering chocolates. If you want to take it a step further, consider a Coffee and Chocolate Tasting with premium tea samples that perfectly complement each delectable chocolate. Not everyone is equally into chocolate, so if you want a bit more variety, a Decadent Cheese, Chocolate, & Confit Tasting includes something for everyone.
Virtual wine (or coffee) tasting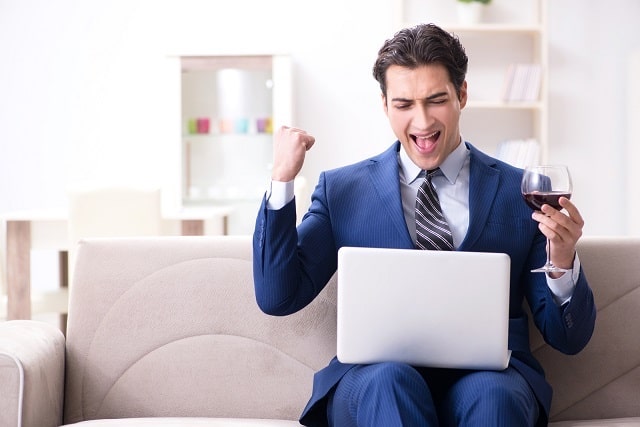 The perfect virtual Valentine's Day idea to help your team relax and unwind after a long work week or the completion of a big project, a virtual wine-tasting party is sure to be a hit. If you're a wine aficionado, you know that pairing the right wine with different foods is both an art and a science. Try a Wine Tasting with Small Bites to learn about the best wine pairings by sampling four exquisite wine pours along with a variety of perfectly complementary bites. If wine isn't everyone's jam, Tasting Coffees is equally as fun and engaging. Your team will learn the right way to taste coffee and how to brew the perfect cup at home.
Working from home means coworkers often have the opportunity to meet each other's pets — whether intentionally or because someone's cat decided to park itself directly in front of their webcam. This Valentine's Day, instead of painting hearts and flowers, consider a Paint Your Pet Party. Your team will paint their beloved pets that they've all gotten to know over the past few years during those marathon Zoom sessions. Not everyone has a fury friend? Have a Canvas & Cookies party instead during which your team will enjoy delicious cookies and pastries while learning to paint a beautiful landscape or stunning flowers. You can even have a Virtual Card Making party so your team can make a handmade Valentine's Day card for someone special.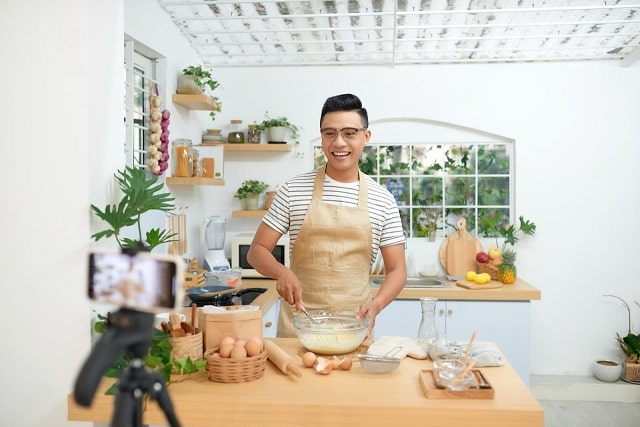 Get your team together (virtually, of course) to learn how to prepare a delicious meal by making Handmade Pasta with an Italian Chef or learn to make traditional meatballs from the country of your choice with Let's Make Some Meatballs. If you want to go for something sweeter, learn to make a decadent dessert with an event like Award Winning Tiramisu & Funny Italian Gestures. If your team has a competitive spirit, they'll love taking part in their very own Top Chef Competition. Who will emerge at the head of the class? Make it an annual virtual Valentine's Day celebration to see if the winner can hold onto their crown next year.
Virtual game night
Valentine's Day is all about celebrating relationships, but romantic relationships aren't the only relationships that matter. A virtual game night, like Get To Know Ya Game Night, provides a fun and engaging experience for all as your team gets to know a little bit more about each other. If your team already knows one another pretty well, Team Trivia is the perfect virtual Valentine's Day idea to help them maintain those connections and collaborative relationships even when you can't all be in the same room. Great for lots of laughs, this event is hosted by a comic and has a game-show-style format during which your team will discover just how well they know (or don't know) their colleagues. For something a little more understated that's just as much fun, virtual Standard Bingo will be a hit with everyone.
These virtual Valentine's Day ideas make it possible to have fun and engaging team-building events from a distance. Any of these ideas work just as well for a small group, like a few couples who are friends, as for teams. Either way, it'll be a great time for all.
Originally published at Feb 8 2022, 3:00:00 PM. Updated on Aug 24 2022.