Are you planning a virtual game night for your team at work, perhaps as part of a team-building retreat or a celebration of all your employees have achieved? Or maybe you're looking to run a virtual game night for your friends and family.
Whatever your theme, whoever is coming, and whatever your budget, there's sure to be an idea on this list for you. Some of these virtual game nights involve dazzling professionally hosted shows; others are simple, DIY options you don't have to pay a penny for. With lots of different types of games and a whole range of fun themes, you're sure to find something that suits your group perfectly.
Here's what we've got to choose from:
Virtual trivia games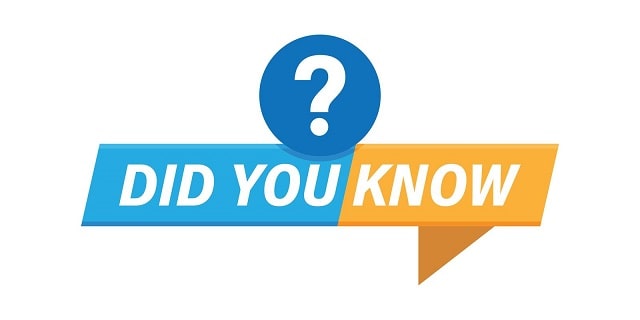 If regular trivia isn't likely to go down too well, how about giving Team Trivia a try for your office? Team Trivia runs a pre-event survey to gather interesting facts from team members so that on the night of the game, you can all get to know each other a little better in "How Well Do You Know Your Coworkers?" Team Trivia is led by professional comedians so your team is sure to have a fantastic and memorable experience.
Want a trivia game with a twist? Go for the Gold: Olympics Trivia is perfect for fans of the summer and winter Games. Don't worry if you don't have a very sporty team, though; there are rounds that don't rely on any Olympic knowledge. These include a photo scavenger hunt, where teammates collaborate together to create a "Brady Bunch"–style team photo on Zoom.
Have a great time while also celebrating the impact and importance of queer people from history and the present day. This fun trivia night includes questions on topics like queer history, famous LGBTQIA+ people, pop culture, and surprising wordplay. There's also a musical round, plus a virtual scavenger hunt to keep things interesting. Teams work together in Zoom breakout rooms to answer the questions, making it a great team-building night, too.
If your office tends to go all out for St. Patrick's Day, then this trivia game is sure to be a hit. The trivia rounds cover weird St Patrick's Day traditions, drinks around the world, famous Irish faces, songs, title mashups featuring all things green, and more. There's a photo scavenger hunt, too, that's sure to encourage teamwork and laughter!
Does your team love to learn new facts? This trivia quiz is a little more challenging than some, with questions full of fascinating facts. Each question is designed to offer an "oh wow, I didn't know that!" moment. The questions aren't too challenging, but this trivia game may be best for teams who are already trivia fans. The host meets with players, who then head into team breakout rooms and discuss the answers to the questions, round by round.
The organizers describe this as "so much more than a quiz" — and so it is. The Big Quiz includes tasks and mini-challenges, as well as regular trivia questions. It's professionally hosted and is sure to get everyone laughing and playing along. Players can compete as teams or individually — and there's a live scoreboard, too, to ramp up the sense of competition. Ideally, players will want to watch on one device while putting in their answers on another to make it easy to follow along.
If you're already planning events around Black History Month, this trivia game is a great way to have fun celebrating Black people from the past and present while learning some new things. It includes rounds that cover Black history, famous Black Americans, Black music, and more. The professional host will kick off things on Zoom before you split into breakout rooms with your teams to tackle the quiz questions.
This pub-themed trivia game involves trivia questions, mashups of pop culture and cocktails, a photo scavenger hunt round, and more. It's perfect for bringing teams together and should take about 75 minutes, which gives you five rounds. You can take part with a group of anywhere between 25 and 600 people so it's suitable for most companies.
Looking for the best way to boost your team's morale? No question, it's our questions! Join Team Trivia Challenge for a live-hosted team competition, where we combine entertaining hosts, seamless operations, and tons of creative trivia into a fun-filled 60-minute event that will be the highlight of your social calendar! The competition is great for virtual and hybrid teams, and are a great way to bring employees together for a much-needed break from the workday.
Name That Tune takes a traditional trivia format with rounds of questions and musical fun. The event will feature Name that Tune, Musical Trivia, Finish these Lyrics and guess your collegues' favorite song. Teams will be split us and will work together to complete all three rounds which inclues a leaderboard.
This virtual trivia quiz can last from 30 minutes to two hours and is suitable for groups as small as four or as large as 1,000, making it a great option for almost any office or event. The questions cover all sorts of topics, from cities to movies, songs, and objects, plus there's a round of "Jeopardy"-style challenges. Between rounds, the teams all come together to discuss the answers and have fun.
If you want an ultra-low-budget, DIY option for your trivia game night, Random Trivia Generator is well worth a look. It's free, and you can choose from six different categories: general, history, arts, science, entertainment, and geography. You'll need one person to act as host, probably by screen-sharing on Zoom and reading out the questions, as well as tallying up the scores between rounds.
With the pace and fun of a classic trivia game, we add a twist: instead of random facts trivia, this game is all about getting to know your colleagues better in a fun and memorable way. To kick things off, participants will secretly answer a few simple questions about themselves, which we will use to create the trivia prompts on the spot!. You're guaranteed to learn something new about each other - whether you've recently begun working together or have done so for years!
This trivia experience will feel like the trivia you remember playing in a pub. Trivia Hub experts will guide you through your trivia game where you can choose teams or randomize once the game is started. Feel free to add prizes for the winning team and adding customize options like a leaderboard, more time or specific questions.
If you want a bit more than just trivia, this hour-long game might be perfect for your virtual game night. It's suitable for groups of 30 to 100 and priced at just $35 per person. Teams compete in three or more rounds of trivia, alongside other mini-games, including one inspired by "Pictionary," questions about colleagues, riddle-solving, and more. There's a chance to win bonus points and see the leaderboard between rounds.
Another event that goes beyond just trivia, the Mystery Trivia Night has a number of different rounds, incorporating puzzles, patterns, music, and more. Your group will be split into teams of four to six people. Between rounds, teams can chat with one another, making this a great game night for team building and getting to know your colleagues.
Virtual game shows
Teams compete in this game to guess what 100 people answered when surveyed about specific questions. Our Survey Says has entertaining, engaging hosts who will be sure to get you all laughing, plus lots of different game show features in their highly interactive events. Our Survey Says is designed as a team game, helping you bond and get to know each other a little more. It's suitable for companies of any size; you can sign up with just 20 people or have as many as 1,000 taking part.
This game might not be for everyone, but if you have competitive colleagues, it could be a whole lot of fun. It's perfect for smaller groups (between eight and 20 people), as teams need to work together to form a "chain" of winning answers. At the end of each round, one person gets voted off as "the weakest link." Watch out for betrayals, too, as your teammates may gang up on the strongest player to give themselves the best chance of winning.
The Great Zoom Challenge Game is a hilarious, collaborative game show where players participate in teams. There's a great range of fun activities, involving challenges and tasks that are customized to suit the people taking part, as well as the company culture. You'll want to warn participants they'll need to be in a space where they can move around easily. If you want a more active game show experience than simply sitting in front of screens, this is a great choice. The organizers can handle teams of between 10 and 1,000, though big groups will be split into several simultaneous sessions, with up to 75 people in each.
Virtual Game Night is a multi-award-winning interactive game show. It's designed for participants to watch on a laptop or desktop computer while playing the games on their phone. The live host will keep everyone engaged and the game night moving along. You get to pick the different games you want to include (you can fit in about eight rounds) so you can easily customize the game night to suit the interests of your group.
This virtual team-building experience involves a thrilling race against time as players work together to deactivate a (paint) bomb. There are three rounds, with two 10-minute games that win players more time on the clock to beat the third game. Players are divided into teams of six, who are brought back together at the end for the game host to announce the winner.
This 90-minute game night is designed as a big party-game extravaganza, with a range of different challenges and mini-games. These include puzzles, scavenger hunts, guessing games, and trivia. Past groups have praised the professional hosts, saying "it truly felt like our host was part of our group of friends" and "our host was incredible."
Are you a fan of the classic tv shows? If so, you'll love this virtual game night idea. A host takes you through multiple rounds, including TV favorites, Family Feud, Jeopardy and Wheel of Fortune. Participants are broken up into teams of up to 8 players and compete over three rounds of competition.
Lighthearted, fun, and active party games that add creativity and pizzazz to the virtual happy hour. Not too much brain power required (though eggheads will still do well). Somatic, embodied games that get you up and out of your chair, and also a heavy emphasis on ice breakers and interpersonal social play. Suitable for playing with a drink in one hand (drink in both hands not recommended).
YOU DON'T KNOW MY LIFE is a game that helps you discover fun facts and stories about participants by guessing which story belongs to which person. This game is organized but socially played with a group of 5 to 15 players, very similar to how a boxed game would be played around the table. It requires no preparation on your end except that players have their phones handy to enter answers as they watch the game on Zoom.
The online challenge is held via a web conferencing tool of choice – after a small warm-up exercise, the participants are divided into teams of 4 to 6 people each. As a team, you will face challenging and fun tasks, like building a tower in front of your laptop. The games are designed to merge reality with the virtual setting. The combination of different team skills, building trust, and a huge amount of fun makes this online program absolutely unique.
The Virtual Game Show Extravaganza was crafted especially for remote teams. It's an energetic, interactive game show that includes Family Feud, Random Trivia, and Minute to Win It games. The organizers can customize questions about your company and industry, or even about individual participants if you want. Everyone plays in teams of four to 10 people, and the game takes from 60 to 90 minutes.
GameShow Connection offers a range of fun virtual game shows, all designed to offer an immersive experience for participants from the comfort of their own homes. You can pick from a range of classic TV game shows, including Challenge Quiz Show, Survey Says, Team Face-Off, and Beat the Banker (like Deal or No Deal). A professional host will make sure your virtual game night is fun for everyone.
With a Games Master and a professional studio setup, this fun game show will have everyone laughing. It's inspired by popular TV game shows from the '80s, '90s, and '00s so there's sure to be something to appeal to everyone on your team. It lasts between 60 and 70 minutes, with a range of different rounds, including Face-Off, The Celebrity Boss Round, The Conveyor Belt, and Our Survey Says.
This game show can be a virtual or hybrid event, depending on what suits your workplace. Live game show host Gus Davis will lead your group through the 60- to 75-minute game with cash prizes, customizable trivia questions, and a branded experience that can incorporate your logo and custom announcements. In addition to the host, there's a two-person production and support team (a technical director, plus a chat room host/moderator) to make sure everything runs smoothly and to the highest of standards.
Virtual scavenger hunt games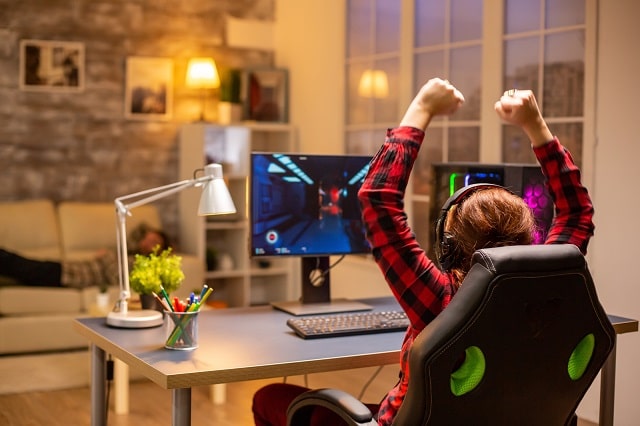 Want something a bit different for your game night? The Virtual Scavenger Hunt Game Show is, as you might expect from the name, a cross between a scavenger hunt and game show. Led by a professional host, participants will go through a range of challenges, including a home-based Scavenger Hunt, as well as a Mystery Round Finale. Participants can earn points throughout the different rounds, and the winner will be revealed at the end.
Perfect for anyone interested in technology and/or science, the Science Museum Scavenger Hunt involves splitting into breakout rooms, then following a trail of clues across the internet, exploring different interactive websites to answer questions about what you discover. It takes 75 minutes to complete and is suitable for groups of between 25 and 600 people.
Perfect for teams that are split across different states — or even across the globe — this fun scavenger hunt takes you through key American landmarks, including places like New York's Grand Central Terminal, Hollywood's Chinese Theatre, and even the inside of the White House. It doesn't require any prior knowledge, meaning it's suitable for international teammates, and it's a great way to get to know more about some major American cities, plus some lesser-known locations, too.
Welcome to The Kindness Quest, where we make the world a better place through daily acts of kindness! Your team's personal Kindness Quest will include fun and personalized activities such as mindfulness, scavenger hunts, journaling, games, and more! Through your customized Quest, you will explore how to become kinder to each other and the world while having fun along the way!
Does your team love all things spooky? This online scavenger hunt is ghost-themed, with virtual walks in teams to (and around) haunted places, where you'll learn about their ghosts. Locations visited on the virtual ghost hunt include Philadelphia's Eastern Penitentiary, the Hollywood Hotel, and the Salem Witch Trials Memorial. Reviewers have praised the "energetic, inclusive, and downright hilarious hosts."
Perhaps a team trip around the world isn't quite in the budget, but this Around the World Scavenger Hunt could well be. It takes participants on an around-the-world tour of different museums and landmarks using fantastic websites. You'll collaborate in teams of five or six people in Zoom breakout rooms, figuring out puzzles and coming up with answers to trivia questions. The host will keep everyone engaged by checking in with the groups or calling everyone back to the main Zoom room for updates and hints.
This fun scavenger hunt sends players off to explore a wide range of websites for American museums, looking for clues to uncover a stolen masterpiece. Players don't need any special knowledge about art or museums, though sharp eyes will help! The game is fully hosted and suitable for groups between 25 and 600 people so it should work for almost any company team-building game night.
With Wild Goose Chase's "remote-hosted" scavenger hunt, you'll get a dedicated event manager who makes sure all the details come together. It's designed so your team can explore your city, bond through a series of fun challenges, and learn to think outside the box as you race against the clock.
Perfect for friends or workmates who are learning Italian, this scavenger hunt is set in Italy. You'll get to learn and practice Italian vocabulary and find links between Italian cultures and objects you have at home. The scavenger hunt takes between 60 and 80 minutes and can cater to anywhere between two and more than 300 participants. Your Italian host will make sure you all have lots of laughs and learn something along the way, too.
This team-building event involves colleagues racing against the clock (and one another) in small teams, completing 30 different challenges. These include solving clues, finding items, taking photos, and even creating action videos. At the end of your virtual game night, you'll be treated to a memorable awards screening that shows all the photos and videos for your event. Big Smoke Events will tailor the scavenger hunt to suit your team perfectly.
This fun scavenger hunt is designed especially for teams who work remotely. Players work together to complete a series of photo and video challenges, as well as solve puzzles and riddles, in the hopes their team will top the leaderboard. Lots of aspects of the scavenger hunt can be customized, including custom challenges, video intros, and adding your company branding. It's suitable for groups of six or more and, depending on how long you want to spend on the scavenger hunt, it can last from 30 to 60 minutes.
Each challenge is designed to get folks laughing and thinking creatively. Your Compass host will showcase the best scavenger hunt submissions for each round and award the winning team with a prize at the finale. After joining the video call there will be quick icebreakers to introduce each other or the host. Then the games will begin! Teams will be assigned and members will work together to solve up to 50 engaging missions involving text, video, and photo missions submitted via our custom app.
GooseChase's virtual scavenger hunt is perfect for work teams on a budget. Through the GooseChase application, you set up your scavenger hunt, customizing it to suit your team. When the scavenger hunt is running, real-time updates keep the organizers and players up to date with all the action. There's a live leaderboard and activity feed, as well as a reporting dashboard to measure success. Players don't need to set up an account — they can join as a guest — and organizers can send out messages, such as extra clues, at any time.
Putting together a scavenger hunt as part of a family celebration or a party with friends? These printables are a fantastic way to run your scavenger hunt for free. There are several suggestions of different ways you can score the game, along with tips on making the game run smoothly.
Virtual murder mystery games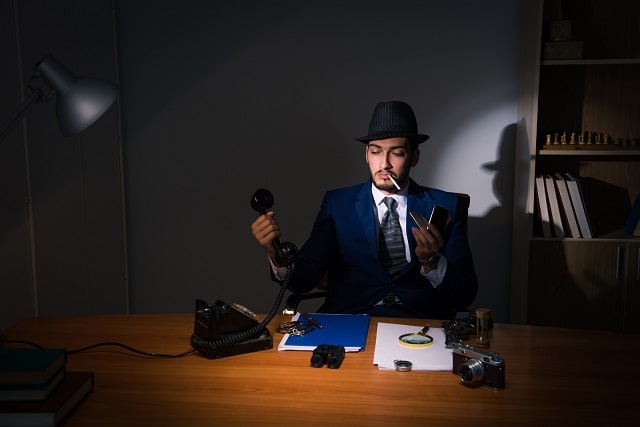 This challenging murder mystery game is great for teams who have tackled a murder mystery before. It includes trivia questions, puzzles, clues, and a code to crack. A professional host will lead the game over Zoom, setting the scene and helping if teams get stuck. This game is perfect for U.S.-based work teams, as some aspects of the game reference American pop culture, and the game also requires texting a U.S. phone number.
Players are divided into teams for this fast-paced 45-minute murder mystery game. Each team needs to examine the 360-degree crime scene, working together on video conferencing to find seven crucial hidden clues so they can solve the case before the time limit is up. This game is priced per group rather than per person so it's a budget-friendly option if you have a big group.
This immersive murder mystery puts your group at the heart of the action, as 10 to 12 participants will become murder suspects and any additional guests attempt to solve the crime. A host will deliver information in real time over Zoom chat. Character dossiers and event information can be sent out ahead of time. The whole murder mystery is made up of participant interaction with a combination of scripted moments plus improv.
This fun murder mystery is led by five trained performers who guide the players through the evening. Players interrogate the performers, solve puzzles and clues, and try to work out who murdered Detective X. It's perfect for helping your team bond and encourages skills like critical thinking, divergent thinking, and communication and collaboration. It's designed for groups between 12 and 50 people, and participants are sent a kit with puzzle components, name tags, decorations, and more ahead of the event.
This late-'90s themed murder mystery revolves around the Y2K bug and the fictitious Haarmon Technologies. After all Haarmon Technologies' floppy disks, containing their security software, go missing, they call in Perfect Records — that's the players (up to eight per team). Players interrogate the suspects, cross-examine alibis, then submit their best guess for the culprit and motive. This nostalgic tech-themed game is great for IT teams or anyone who has been involved with computers for a few decades.
This immersive adventure lets 10 to 12 participants play the parts of suspects in the murder of Pappy, resident bingo champion at Meisner Court. Any extra players become members of the Meisner Court Security Guard Team, helping solve the crime. A professional host facilitates the event, making sure everything runs smoothly. Guests all receive individual characters to play, along with costume suggestions, themed Zoom backgrounds, and more.
In this host-led game, participants take part in a virtual murder mystery scavenger hunt involving some of America's greatest museums. Players need to follow the clues, answer questions about what they find out, and figure out who the killer is, the crime scene, and the weapon used. And no, you don't need any prior art knowledge to take part.
Perfect for fans of cozy mysteries, Murder! At the Manor is set in the fictional English village of Skellington, where a grisly murder has taken place. Participants review a dossier of clues prior to the event, getting familiar with the suspects and all the gossip in the village. During the event, they meet the "hapless but charming" detective and work together to deliver a final verdict. The event is run by an experienced host.
This self-hosted game is perfect for 4 to 14 players, with detailed character backgrounds, audio files, evidence files, a costume guide, and lots more. It's a great value option if you want to run a virtual game night with friends and family or for a small work team as it's only $49 for the whole game. There are also instructions for playing the game face-to-face if you'd rather do that than play virtually. The more players you have, the longer the game is likely to last.
Want a fun game for a work holiday party with a difference? Liven up your virtual celebrations with this holiday-themed murder mystery game in which participants ask questions and collect evidence. The game is led by a cast of virtual actors so it's perfect if your team members don't want to be in the spotlight since everyone in your group will be acting as a sleuth.
In this whodunnit, participants are passengers on a train, working together as a team to solve puzzles, riddles, and secret codes to figure out who the murderer is before time runs out. The challenges are suitable for U.S. and international team members so this is a great murder mystery game if your virtual team is spread across the world.
This prom-themed murder mystery game is one that you run yourself, either in person or virtually. It's suitable for anywhere between four and 14 people, making it a great option for family and friends' game nights. The game includes a character guide, host guide, detective guide, audio files, evidence files, and even a costume guide. It's a great budget-friendly option and can last as long as the size of your group lets it go on.
Another great DIY option, Night of Mystery offers a range of different downloadable murder mystery game nights. You need one person to be the "investigator," leading the party guests through the scenario. The mysteries available include some options for kids aged 8 to 12, like The Million Dollar Mystery, as well as games that work well with all-female or all-male groups, LGBT-friendly games, and more. There's useful information on the website to help you learn how the games work with lots of hosts' tips.
This long-play murder mystery game works quite differently from the others. Instead of playing it on a single game night, you can let this mystery run across multiple virtual game nights as you and your friends get sent new clues each month. Each box you receive is an "episode," and as you solve the puzzles, the plot thickens. There is a total of six episodes so you can play this for six months. If you're playing virtually, you'll probably want each person taking part to sign up for their own subscription. All sales help support the real-life Cold Case Foundation, which is dedicated to solving cold cases.
Virtual escape rooms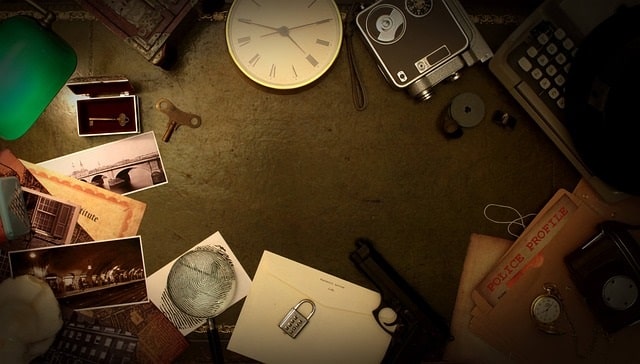 Teams explore the 360-degree room, looking for clues that will allow them to defuse a ticking bomb, unlocking more areas as they go. Your team will be randomly broken into groups of five or six people to play so you don't need to worry about coming up with groups in advance. The game takes an hour, and participants need to take part on a desktop or laptop computer for the best experience.
In this game, teams of five to six players are villagers trying to defeat Dracula, who has been terrorizing their village. The game is based on The Escape Artist's real-life escape room, and players can explore the virtual room in 360-degree detail, finding clues and unlocking new areas. The game works best on a desktop or laptop with Google Chrome.
Ahoy, me hearties! This piratical escape room game has players "wake up" trapped in a pirate cell. The pirates are away on land so the players need to work together to solve challenges and escape before they get back. You'll need a minimum of 30 players who will be broken up into small teams of three to five, making this ideal for a game night where you want to focus on team building. Don't worry about getting stuck; the live hosts and facilitators will be there to offer extra clues.
Perfect for competitive colleagues or friendship groups, Escape the Forest divides people into teams that compete against one another. Each team nominates a captain who shares their screen while playing the game. Players are on a "cursed" trail through the forest, unable to leave, and they need to break the curse and escape the forest. There are Game Masters available to help if teams get stuck to keep things moving along. You can play with as few as eight players, making this a good option for friends' virtual game nights, as well as corporate events.
Perfect for Sherlock Holmes fans and teams who like different types of puzzles, this game positions you as a young Holmes, working with your colleagues to solve your first case. Players are greeted by a professional host, who explains the format and sets the scene, while also getting everyone laughing and engaged. At the end of the game, teams come back together to find out which team took the top spot. The Grand Debut Virtual Escape Game is carefully designed to boost teamwork and communication skills and requires a minimum of 20 players so it's perfect for corporate team-building events.
Have you ever daydreamed about joining MI5? This British escape game involves teams taking down a top agent who has gone rogue by collecting evidence, pinpointing their location, and capturing them before they escape. When players join the virtual game, they'll be greeted by a professional host who explains everything with plenty of humor. Teams get to solve a variety of puzzles, including visual, logic, and mathematical puzzles, to finish the game. In the end, everyone comes together again to see which team came first.
In this escape game quest, teams work to reveal the ingredients in a potion created by a hard-working witch who has lost her memory of the recipe after a spell cast by a dark wizard. Team members crack codes, solve puzzles, watch videos, and unlock the next steps of the adventure. You can pre-choose your teams or have them randomly assigned. At the end of the game, everyone comes back together again, and the winning team is announced.
Perfect for groups of four or more, this fun escape room challenge sees players stranded in a remote jungle beside mysterious temple ruins. The Game Guide is in the physical escape room with a live video feed. Players direct them and use their online dashboard to watch videos and keep track of all the items and clues they find. The host provides clues and instructions along the way.
This game, set in 1955, works in a similar way to Ruins: Forbidden Treasure, with players watching a live video feed from the Game Guide inside the physical escape room. The central character has been wrongfully sentenced to life in prison and ended up in a cell that belonged to an inmate who disappeared without a trace.
This game takes place after a zombie apocalypse, a nuclear accident that mutated the common cold, unleashing an undead epidemic. Society has been destroyed, and a few survivors are struggling to stay alive in the colonies. Players act as a team working to save the human race. They need to get to the polar research facility that has the cure before they're eaten by zombies. Ideally, you want one device for the Zoom call and one to follow along on the live video feed on the website, plus a pen and paper to keep notes.
This Stephen King–inspired escape room game is perfect for remote teams who will go back in time to investigate the disappearance of kids in the small town of Lindale. Groups work together in a team, trying to beat other teams to escape faster. Players can explore the 360-degree room independently, as well as move objects and access the team's shared inventory of props. It's suitable for groups of 10 or more, so it could be a great game to play with friends, too.
Guided by an eccentric Maze Master, your group will explore four themed adventure zones — Aztec, Industrial, Medieval, and Futuristic — with four games in each. It's suitable for six or more participants; larger groups will be split into teams (you can decide on the teams beforehand, but you'll need to provide the team list before the event). After the four rounds, the group comes together to debrief and hear who has won. If you want a virtual game night that pushes your team to think outside the box, this is a great option.
This customizable puzzle game has lots of different components, with your group playing as a team of detectives trying to free a client (the host) who is locked in a room. Escape the Zoom can be customized to your company (e.g., using your logo or product) so it's a great game for company retreats, team-building days, and team celebrations. If you've got more than 10 players, the host will split your group into teams (five to 10 people) to work with individual facilitators.
This escape game, set in 1990, has your team solving puzzles to stop rogue scientist Dr. Humphreys before his dangerous genetic experiments go too far. As players solve puzzles and explore the game, they'll trigger videos that give mission updates and reward the players' progress. You'll need 15 or more participants, so this is a great virtual game night option for mid-sized or larger teams.
This fun murder mystery is all about puzzles, starting with a mysterious scenario in which the owner of a local board game store has been murdered. Your group members are expert puzzle-solvers, trying to track down a murderer who clearly loves to play games. In small teams, players tackle up to 10 mini-games based on classic games but with a fun twist. You'll need about 75 minutes for this escape room, making it easy to fit into your virtual game night.
Tried a few escape room games and looking for something a little different for your virtual game night? This game from Project Avatar is a cross between an escape room, a video game, and live theater. Players need to help the in-game hero, Avatar, in real-time in a real-world place with the game itself taking place over Zoom. Rather than trying to escape, the team is aiming to get the maximum points during their mission. Packed with fun Easter eggs and run by a presenter and the actor playing Avatar, this event is unique and sure to impress.
Are you a Potterhead? This virtual escape room, run through Google Forms, is perfect for all "Harry Potter" fans, starting you off as a first-year who has just been sorted into your house. You can play it on your own or with friends, and it's completely free, so it's a great option for a low-key virtual game night with friends who enjoy answering trivia questions and solving puzzles. You don't necessarily need a lot of knowledge of the books or movies to play.
This budget-friendly option is perfect for groups of friends and family who play together regularly, as it's split into three "episodes" that, ideally, you want to leave a gap of three days between. In this story-heavy game, players are aiming to find the mole in the Wexell Corporation. There's lots of content here, enough to keep your team of up to six players busy for hours. You'll need to print some content so it'll help if you have easy access to a printer.
Suitable for ages 8 and up, this fairytale-themed escape room is perfect for families and friends. It's all played on Zoom, and sessions are run privately, so it'll just be your own group playing together. In the game, you're working to break the curse that a witch has placed on an enchanted forest. You'll need to solve puzzles to do so before the time runs out. There are a lot of different moving parts to this game, and some reviewers said it was quite a challenge, so you may want to make sure at least some of your group members are experienced with escape rooms.
Virtual bingo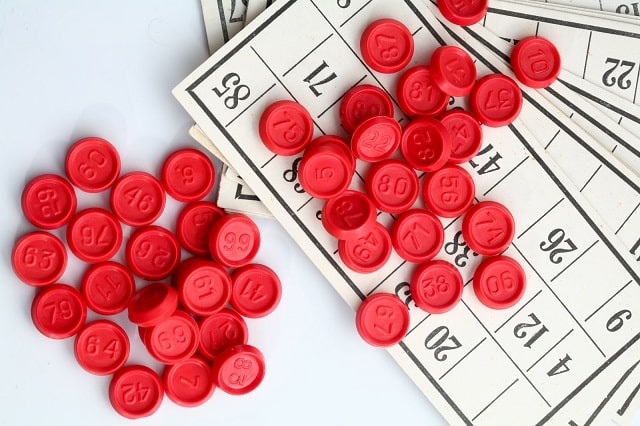 This straightforward bingo game by TrivaHub has live, professional, and engaging hosts, easy participation, and a chance to bond as a team during your virtual bingo night. There are prizes to win, and all your team members need is a laptop or desktop computer they can use to log in to Zoom. If you have more than 25 people, Trivia Hub also offers options for bigger groups.
This hysterical interactive performance — from professional host Linda and a guest drag queen — isn't a cheap option at $1,000, but it's sure to give you a night to remember. Before the bingo begins, all participants will have a link they can use to generate bingo cards. Linda Simpson is a professional host described as "New York City's #1 Bingo queen," and previous participants said things like, "Lots of laughter, and our hosts were phenomenal."
This fresh approach to bingo from Hoola Events lets your team join in party rounds, dance-offs, and more. There are wacky and wonderful prizes to be won, and there's sure to be lots of laughing, singing, and dancing along the way. The experienced, professional host greets players when they arrive on the call and briefs them on what to expect.
Want to incorporate team building into your virtual game night? Workplace Bingo creates bingo cards based on a pre-event survey, letting coworkers learn things like which office buzzwords are the most common. Workplace Bingo events are hosted by professional comedians who have appeared on shows like "The Tonight Show," "America's Got Talent," and "Late Night with David Letterman."
Happy to host your own bingo game? Bingo Baker offers plenty of free bingo cards to use — you can either pick from ready-made cards or use the bingo card generator to come up with your own. You can customize the size of the cards, add words and images, and use an automatically generated random call list to play.
"Bingo and Beyond" allows you to complete fun & social challenges with teammates before playing Bingo individually! The better your team's score in the challenges, the better your odds of winning Bingo. Come for the Bingo, stay for the fun & friends!
If you want to run a DIY bingo session, there are loads of tips here to help you get started, plus how to use actions or statements for the bingo cards. There are three example cards, with themes including "Remote Work Bingo," "World Traveler Bingo," and "Thanksgiving Bingo." You can download and print the example cards or use them as inspiration for your own bingo cards.
Do you have a musical group of colleagues? Virtual Music Bingo is a twist on classic bingo with custom virtual music bingo cards, the option to award prizes, and instructors to guide your team through the process. Music Bingo host Jeff Taylor is an experienced and award-winning DJ. You can book for large groups of 250 or more players if you want so Virtual Music Bingo is suitable even for big companies.
Want a quick and simple way to play virtual bingo? You can run a free game for up to 30 players using the My Free Bingo Cards website. If you have a bigger group than that, prices start from just $10. The bingo system includes randomized bingo cards, a bingo caller, automated winner verification, the ability to play on-screen or print cards, and more. You can create 1 to 75, 1 to 90, or other types of bingo cards.
Virtual classic group games and board games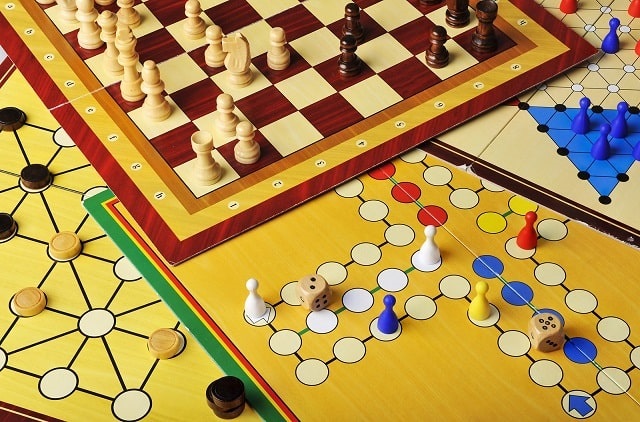 The classic parlor game charades can be played over Zoom easily, making it a great option for Zoom holiday gatherings. Just like in person, virtual charades involves one player miming the title of a book, movie, TV show, or song. You could play it in teams or keep track of individual players' scores — or simply play for fun.
Werewolf — or Mafia — is another classic party game, perfect for youth groups or for groups of adults. It involves bluffing and deception, with the werewolves trying to conceal their identity so they can kill as many villagers as possible. There are plenty of variations on the rules (you can find some here) if you want to make the game more complex.
20 Questions involves one person thinking of an item, animal, or person, and others asking questions to try to guess what it is before they run out of questions. All questions have to have "yes" or "no" answers ("maybe" is also permitted in many versions of the game). For instance, you might ask, "Are you thinking of a person?" Then, "Are they currently alive?" One popular variant is "animal, vegetable, or mineral," which works in a very similar way, only the item is revealed to be one of those three things before the questions begin. Another variant is "Guess Who?" in which people are assigned a character.
Using Zoom's whiteboard feature, you can play "Pictionary" by dividing your gathering into two teams. (Alternatively, you could get everyone to draw on paper and hold up their artwork to the camera.) You'll need a list of random words that are assigned to players without others seeing. You could choose a facilitator who will give these out as private Zoom messages, or you could let players come up with their own using a random word generator.
Like Pictionary, this classic game is suitable for all ages, making it a great choice for families or even for kids' virtual birthday parties. This handy generator lets you create a list of words and run a timer that starts as soon as it's revealed. All you need to do is roll a starting letter. (You can re-roll if you're not keen on the one you got.)
If you want something even faster than Scattergories, try "Name, Place, Animal, Thing," in which players race to give a name, place, animal, and thing beginning with the chosen letter. You can add in other categories if you want to. In this version of the classic game, unique answers score 10 points and non-unique answers score five points. You'll need to create a "room" for your game and give the name and code to other participants so they can join you there.
"Never have I ever" is a classic game for parties, in which all players hold up one or both hands. In turns, players state something they've never done in the form of "Never have I ever…" Other players lower a finger if they've done that thing. It's a fun game for getting to know your teammates more — just make sure you keep it clean!
Great for team building, so long as it doesn't get too wild, "Most Likely To…" is a fun way to learn more about your teammates — and about what they think of you! There are loads of different questions here so you'll want to pick through to choose some that are suitable for your group. ("Most likely to get punched in the face" probably isn't a great fit for a work team, for instance, and management will probably want to avoid "most likely to be a horrible boss!")
In virtual Codenames, based on the card game, players screen-share the board with their team racing to guess all the cards that match their color. The spymaster can only give one-word clues, plus a number, which will indicate a set of words on the board. The hint word can't be the same as (or included in) any of the words that are on the board. The other players on the team have to make at least one guess.
The popular deck-building card game Dominion (plus its many expansions) can be played online. You can create a room where others can join you, deciding in advance which 10 cards you want to include in your game. There's an in-game chat feature so you don't even need to be on Zoom to play Dominion together, but you'll probably have a better experience if you can talk and see one another on video while playing.
Popular group computer and console games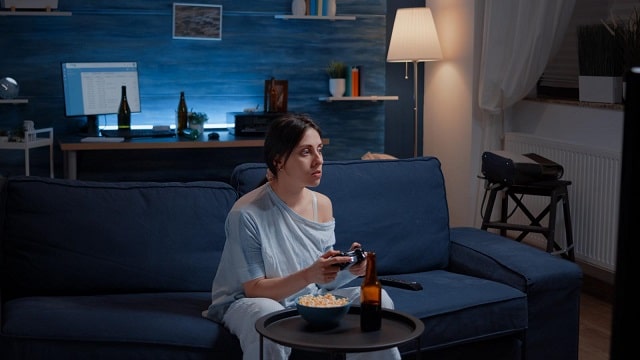 In Among Us, players are trying to figure out who the imposters are before they get thrown out of an airlock. It's a fun game that's easy to pick up, even if you've never played it before. For maximum enjoyment as a group, you'll want to be on a Zoom call at the same time (ideally on a different device!) so that you can discuss your theories about who the imposter is. There's no blood or anything scary in the game, so it's a great option for a family group that involves under-18s. Alternatively, as a game of "teamwork and betrayal" — involving a lot of meetings — it could be perfect for a laid-back corporate group.
In Fortnite's Battle Royale, team members are parachuted down onto an island with a storm rolling in. Your team of up to four players needs to survive and kill everyone else. The storm front increasingly closes in, forcing players closer together. Again, there's no blood and gore, though the game does involve a lot of guns and other weaponry. Fortnite has its own built-in voice chat feature so you can chat to your teammates as you play.
Want a gentler game night with friends? Minecraft can be played in "creative" mode, as well as the more traditional computer game approach of "survival" mode. You could set building challenges, or your group could work together to create something fun. This is an ideal option if you're taking part in a family game night with different ages, as children can enjoy playing Minecraft, too, with its blocky cartoon graphics. You'll ideally want a group that's already familiar with Minecraft, though, as getting the hang of building can take a little while.
In Overcooked, teams of up to four work together as chefs in a busy kitchen to prepare, cook, and serve customers' orders before your customers get tired of waiting and storm out. It's a fun, frantic environment, and you'll want to all be on video chat so you can collaborate together. The game is made trickier by the kitchen layouts changing each level and the requirement of moving around between different areas. There's nothing scary or gory so it's a great option for family virtual game nights that include kids.
Get together with friends or colleagues to play Animal Crossing: New Horizons together on the Nintendo Switch. You'll be able to visit friends' islands, explore how they've created their hometown, and more. Set them as your "best friends" so they can get the most from your island, using all their tools there. (Make sure you trust them, though; you don't want to find they've harvested all your fruit and flowers!)
The great thing about virtual game nights is you can keep things low-key and straightforward, on a tiny budget, or you can splash out with a truly amazing extravaganza that people will be talking about for years to come. Pick one of the virtual game night ideas above to try, or mix and match to create just the right blend for your guests.
Originally published at Apr 7 2022, 1:17:00 PM. Updated on Sep 30 2022.