Are you planning a virtual game night for your team at work, perhaps as part of a team-building retreat or a celebration of all your employees have achieved? Or maybe you're looking to run a virtual game night for your friends and family.
Whatever your theme, whoever is coming, and whatever your budget, there's sure to be an idea on this list for you. Some of these virtual game nights involve dazzling professionally hosted shows; others are simple, DIY options you don't have to pay a penny for. With lots of different types of games and a whole range of fun themes, you're sure to find something that suits your group perfectly.
Here's what we've got to choose from: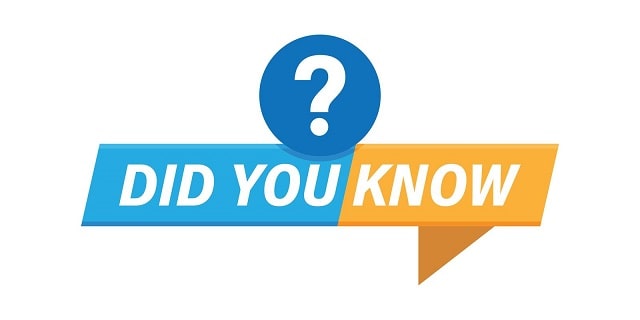 If regular trivia isn't likely to go down too well, how about giving Team Trivia a try for your office? Team Trivia runs a pre-event survey to gather interesting facts from team members so that on the night of the game, you can all get to know each other a little better in "How Well Do You Know Your Coworkers?" Team Trivia is led by professional comedians so your team is sure to have a fantastic and memorable experience.
Want a trivia game with a twist? Go for the Gold: Olympics Trivia is perfect for fans of the summer and winter Games. Don't worry if you don't have a very sporty team, though; there are rounds that don't rely on any Olympic knowledge. These include a photo scavenger hunt, where teammates collaborate together to create a "Brady Bunch"–style team photo on Zoom.
Have a great time while also celebrating the impact and importance of queer people from history and the present day. This fun trivia night includes questions on topics like queer history, famous LGBTQIA+ people, pop culture, and surprising wordplay. There's also a musical round, plus a virtual scavenger hunt to keep things interesting. Teams work together in Zoom breakout rooms to answer the questions, making it a great team-building night, too.
If your office tends to go all out for St. Patrick's Day, then this trivia game is sure to be a hit. The trivia rounds cover weird St Patrick's Day traditions, drinks around the world, famous Irish faces, songs, title mashups featuring all things green, and more. There's a photo scavenger hunt, too, that's sure to encourage teamwork and laughter!
Does your team love to learn new facts? This trivia quiz is a little more challenging than some, with questions full of fascinating facts. Each question is designed to offer an "oh wow, I didn't know that!" moment. The questions aren't too challenging, but this trivia game may be best for teams who are already trivia fans. The host meets with players, who then head into team breakout rooms and discuss the answers to the questions, round by round.
The organizers describe this as "so much more than a quiz" — and so it is. The Big Quiz includes tasks and mini-challenges, as well as regular trivia questions. It's professionally hosted and is sure to get everyone laughing and playing along. Players can compete as teams or individually — and there's a live scoreboard, too, to ramp up the sense of competition. Ideally, players will want to watch on one device while putting in their answers on another to make it easy to follow along.
If you're already planning events around Black History Month, this trivia game is a great way to have fun celebrating Black people from the past and present while learning some new things. It includes rounds that cover Black history, famous Black Americans, Black music, and more. The professional host will kick off things on Zoom before you split into breakout rooms with your teams to tackle the quiz questions.
This pub-themed trivia game involves trivia questions, mashups of pop culture and cocktails, a photo scavenger hunt round, and more. It's perfect for bringing teams together and should take about 75 minutes, which gives you five rounds. You can take part with a group of anywhere between 25 and 600 people so it's suitable for most companies.
Looking for the best way to boost your team's morale? No question, it's our questions! Join Team Trivia Challenge for a live-hosted team competition, where we combine entertaining hosts, seamless operations, and tons of creative trivia into a fun-filled 60-minute event that will be the highlight of your social calendar! The competition is great for virtual and hybrid teams, and are a great way to bring employees together for a much-needed break from the workday.
Name That Tune takes a traditional trivia format with rounds of questions and musical fun.  The event will feature Name that Tune, Musical Trivia, Finish these Lyrics and guess your collegues' favorite song.  Teams will be split us and will work together to complete all three rounds which inclues a leaderboard. 
This virtual trivia quiz can last from 30 minutes to two hours and is suitable for groups as small as four or as large as 1,000, making it a great option for almost any office or event. The questions cover all sorts of topics, from cities to movies, songs, and objects, plus there's a round of "Jeopardy"-style challenges. Between rounds, the teams all come together to discuss the answers and have fun.
If you want an ultra-low-budget, DIY option for your trivia game night, Random Trivia Generator is well worth a look. It's free, and you can choose from six different categories: general, history, arts, science, entertainment, and geography. You'll need one person to act as host, probably by screen-sharing on Zoom and reading out the questions, as well as tallying up the scores between rounds.
With the pace and fun of a classic trivia game, we add a twist: instead of random facts trivia, this game is all about getting to know your colleagues better in a fun and memorable way.  To kick things off, participants will secretly answer a few simple questions about themselves, which we will use to create the trivia prompts on the spot!. You're guaranteed to learn something new about each other - whether you've recently begun working together or have done so for years!
This trivia experience will feel like the trivia you remember playing in a pub.  Trivia Hub experts will guide you through your trivia game where you can choose teams or randomize once the game is started.  Feel free to add prizes for the winning team and adding customize options like a leaderboard, more time or specific questions.  
If you want a bit more than just trivia, this hour-long game might be perfect for your virtual game night. It's suitable for groups of 30 to 100 and priced at just $35 per person. Teams compete in three or more rounds of trivia, alongside other mini-games, including one inspired by "Pictionary," questions about colleagues, riddle-solving, and more. There's a chance to win bonus points and see the leaderboard between rounds.
Another event that goes beyond just trivia, the Mystery Trivia Night has a number of different rounds, incorporating puzzles, patterns, music, and more. Your group will be split into teams of four to six people. Between rounds, teams can chat with one another, making this a great game night for team building and getting to know your colleagues.
Teams compete in this game to guess what 100 people answered when surveyed about specific questions. Our Survey Says has entertaining, engaging hosts who will be sure to get you all laughing, plus lots of different game show features in their highly interactive events. Our Survey Says is designed as a team game, helping you bond and get to know each other a little more. It's suitable for companies of any size; you can sign up with just 20 people or have as many as 1,000 taking part.
This game might not be for everyone, but if you have competitive colleagues, it could be a whole lot of fun. It's perfect for smaller groups (between eight and 20 people), as teams need to work together to form a "chain" of winning answers. At the end of each round, one person gets voted off as "the weakest link." Watch out for betrayals, too, as your teammates may gang up on the strongest player to give themselves the best chance of winning.
The Great Zoom Challenge Game is a hilarious, collaborative game show where players participate in teams. There's a great range of fun activities, involving challenges and tasks that are customized to suit the people taking part, as well as the company culture. You'll want to warn participants they'll need to be in a space where they can move around easily. If you want a more active game show experience than simply sitting in front of screens, this is a great choice. The organizers can handle teams of between 10 and 1,000, though big groups will be split into several simultaneous sessions, with up to 75 people in each.
Virtual Game Night is a multi-award-winning interactive game show. It's designed for participants to watch on a laptop or desktop computer while playing the games on their phone. The live host will keep everyone engaged and the game night moving along. You get to pick the different games you want to include (you can fit in about eight rounds) so you can easily customize the game night to suit the interests of your group.
This virtual team-building experience involves a thrilling race against time as players work together to deactivate a (paint) bomb. There are three rounds, with two 10-minute games that win players more time on the clock to beat the third game. Players are divided into teams of six, who are brought back together at the end for the game host to announce the winner.
This 90-minute game night is designed as a big party-game extravaganza, with a range of different challenges and mini-games. These include puzzles, scavenger hunts, guessing games, and trivia. Past groups have praised the professional hosts, saying "it truly felt like our host was part of our group of friends" and "our host was incredible."
Are you a fan of the classic tv shows? If so, you'll love this virtual game night idea. A host takes you through multiple rounds, including TV favorites, Family Feud, Jeopardy and Wheel of Fortune. Participants are broken up into teams of up to 8 players and compete over three rounds of competition. 
Lighthearted, fun, and active party games that add creativity and pizzazz to the virtual happy hour. Not too much brain power required (though eggheads will still do well). Somatic, embodied games that get you up and out of your chair, and also a heavy emphasis on ice breakers and interpersonal social play. Suitable for playing with a drink in one hand (drink in both hands not recommended).
YOU DON'T KNOW MY LIFE is a game that helps you discover fun facts and stories about participants by guessing which story belongs to which person. This game is organized but socially played with a group of 5 to 15 players, very similar to how a boxed game would be played around the table. It requires no preparation on your end except that players have their phones handy to enter answers as they watch the game on Zoom.
The online challenge is held via a web conferencing tool of choice – after a small warm-up exercise, the participants are divided into teams of 4 to 6 people each. As a team, you will face challenging and fun tasks, like building a tower in front of your laptop. The games are designed to merge reality with the virtual setting. The combination of different team skills, building trust, and a huge amount of fun makes this online program absolutely unique.
The Virtual Game Show Extravaganza was crafted especially for remote teams. It's an energetic, interactive game show that includes Family Feud, Random Trivia, and Minute to Win It games. The organizers can customize questions about your company and industry, or even about individual participants if you want. Everyone plays in teams of fou
Originally published at Apr 7 2022, 1:17:00 PM. Updated on Apr 14 2023.